Spend a day in Salzburg, Austria
I really can't believe it's been over six months since we went to Europe. I needed a little trip down memory lane today and wanted to share about our day trip to Salzburg. Our family is still talking about what an amazing time it was. We tried to hit as many cities as possible and […]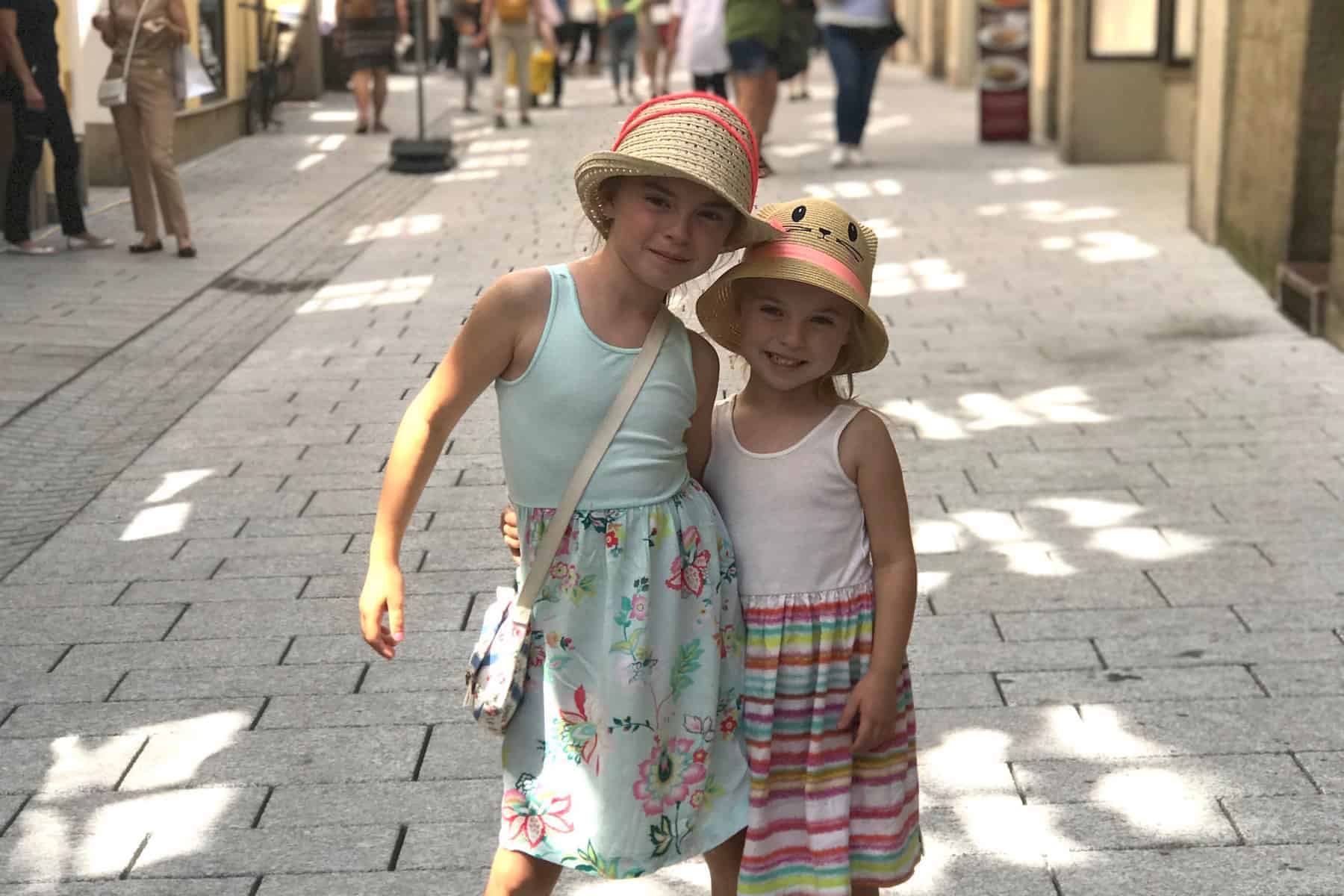 I really can't believe it's been over six months since we went to Europe. I needed a little trip down memory lane today and wanted to share about our day trip to Salzburg. Our family is still talking about what an amazing time it was. We tried to hit as many cities as possible and sneak in a few day trips here and there. Our favorite day trip by far was to Salzburg, Austria. Salzburg is known as the home of Mozart, lots of LOVE, fortresses, rivers, and of course… The Sound of Music. I loved Salzburg and wish I had spent more time there. The kids loved this day trip and we really look forward to going back. Until then, here's a short list of things you must do when you take a quick day trip to Salzburg.
The best way to get around Salzburg is by foot. Arriving by train from Munich, it was easy to get into "Old Town" and walk the Getreidegasse. This is in the heart of old town and where you can find unique and traditional shopping, restaurants, and hotels. Walking through the heart of the city, it's hard not to sing clips from one of my favorite childhood movies, the Sound of Music. Our kids even enjoyed the long walks and singing. The hills around Getreidegasse are really alive. This small town is actually filled with so much to do. If you don't have a lot of time, don't fret, you can still have a wonderful experience in just one quick visit.
Here's what you should do on a day trip to Salzburg…
Shop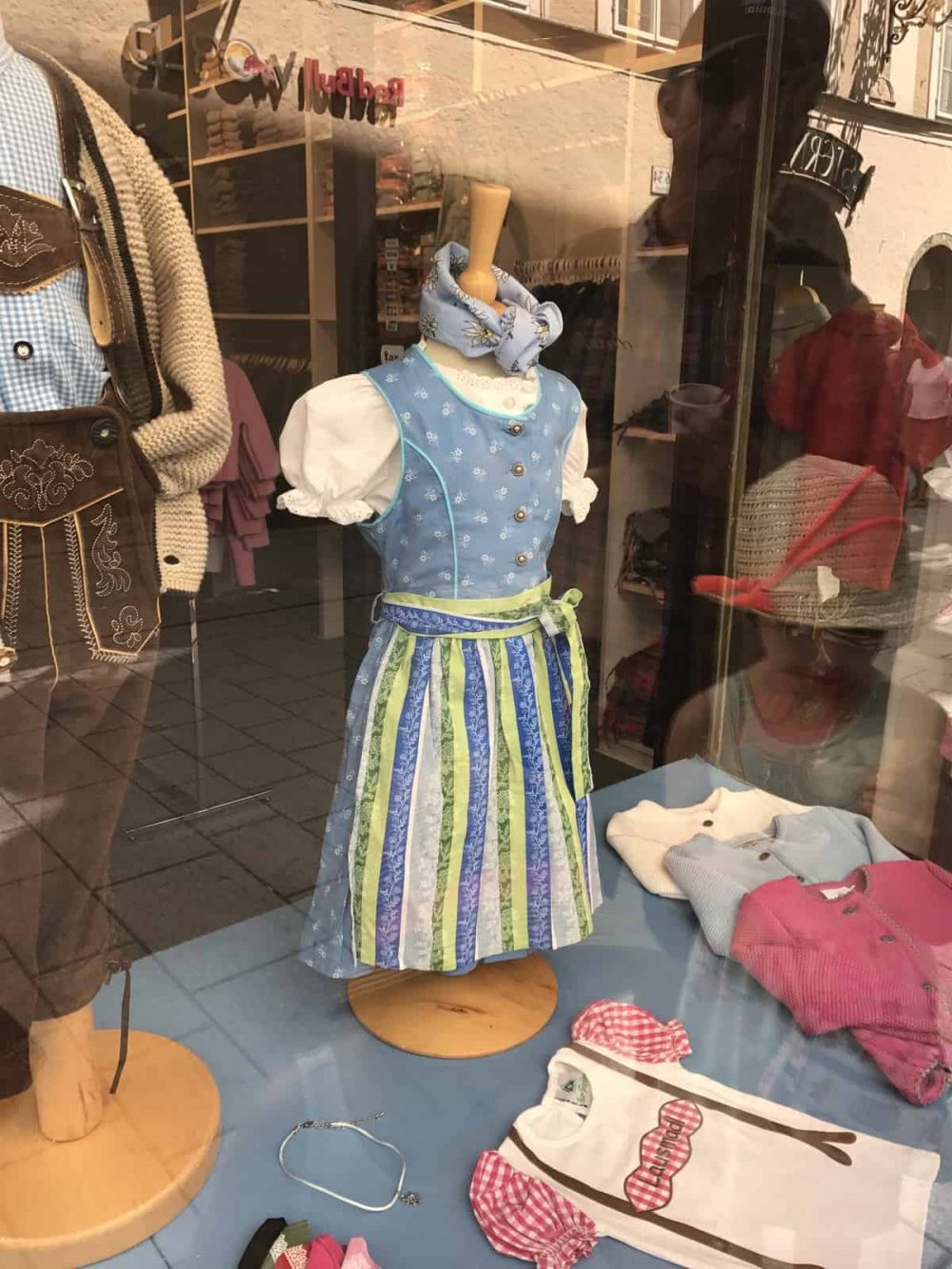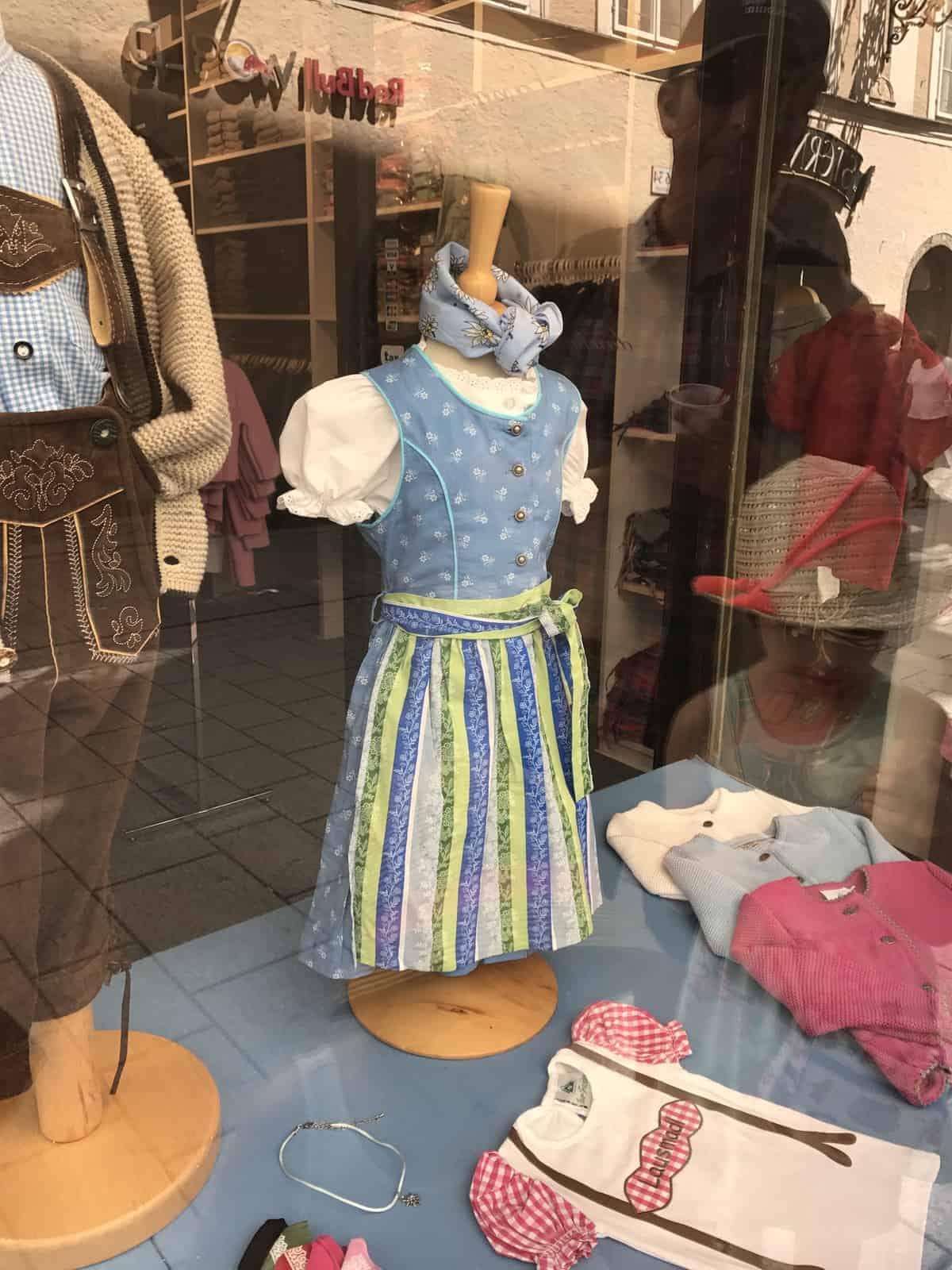 Some of our favorite shops along the Getreidegasse were the Christmas shops and the Dirndl (traditional female dresses) shops. I am still kicking myself for not buying my daughters these dresses. I'm going to take it as a sign that we need to go back. I did manage to bring home a few ornaments from the Christmas in Salzburg store. Just know there are millions of these handcrafted egg ornaments. You can spend hours in there trying to find your perfect egg. If you have small children who have a hard time making choices, then plan to spend all day there.
Dine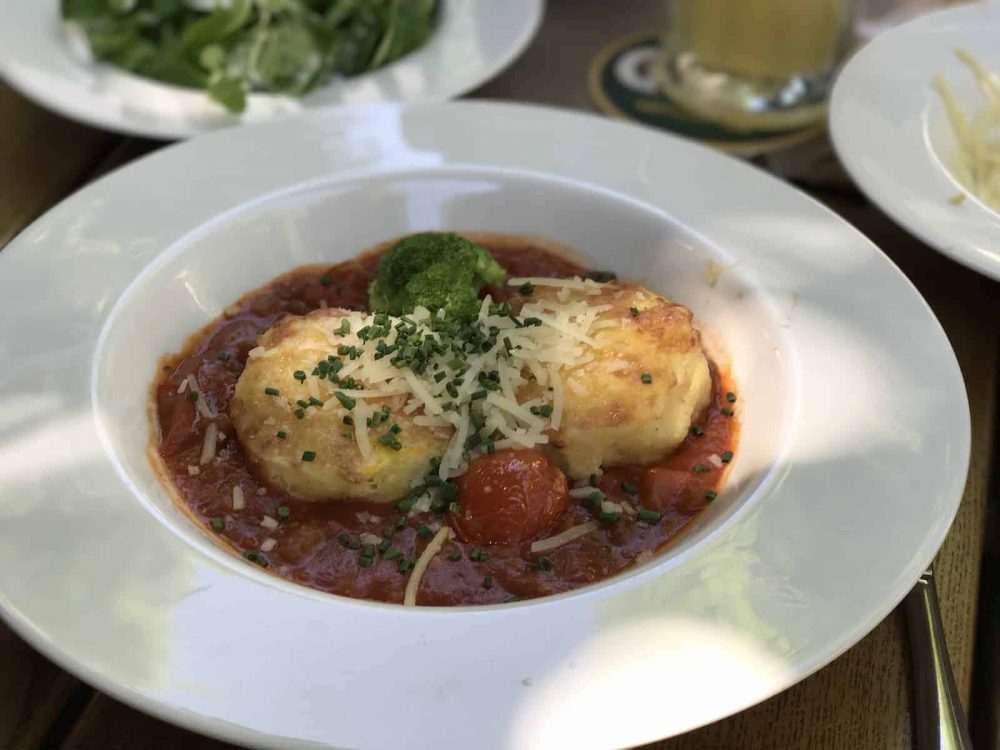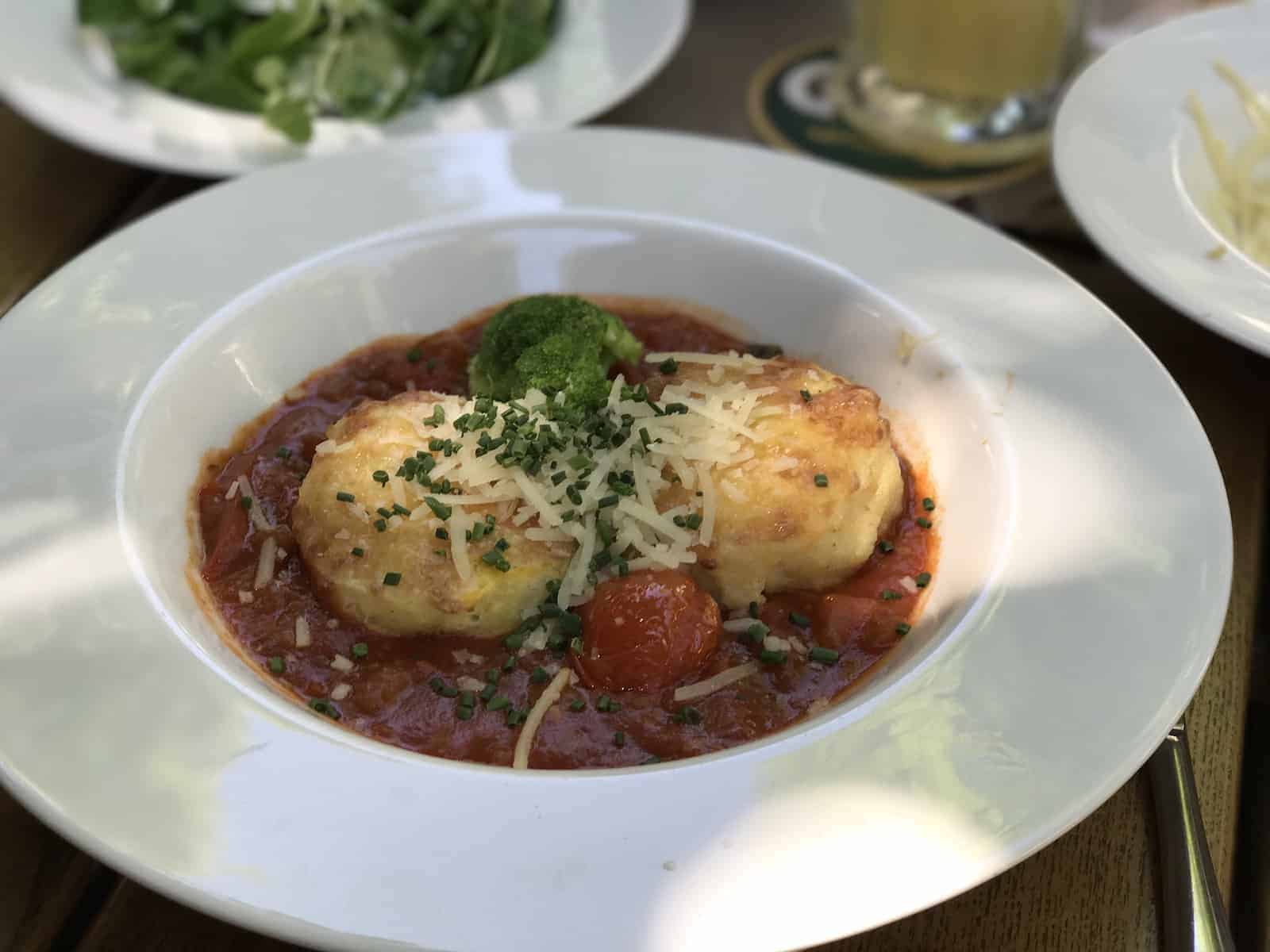 One of the best meals we have ever had was in Salzburg, just a few steps away from Mozarts Geburtshaus. Enjoy outdoor seating in a beautiful courtyard at Sternbrau. Not only was the atmosphere amazing, but the food was also delicious. Lunch was a hearty meal that would get us through the rest of the day, and it didn't disappoint. An added benefit? Their restrooms will entertain you for the few minutes you need to use them. We might have spent way too much time in there… silly Americans.
Mozart Geburtshaus
A quick walk around the corner will take you to Eisgrotte ice cream. I think this was my favorite part of the day as it takes you to the center of Old Town. You'll know you're in the right place when you see the crowd standing around. This is house Mozart was born in and is now a museum filled with memorabilia and family letters. It's in the center of the town and is a music lovers dream.
Love Lock Bridge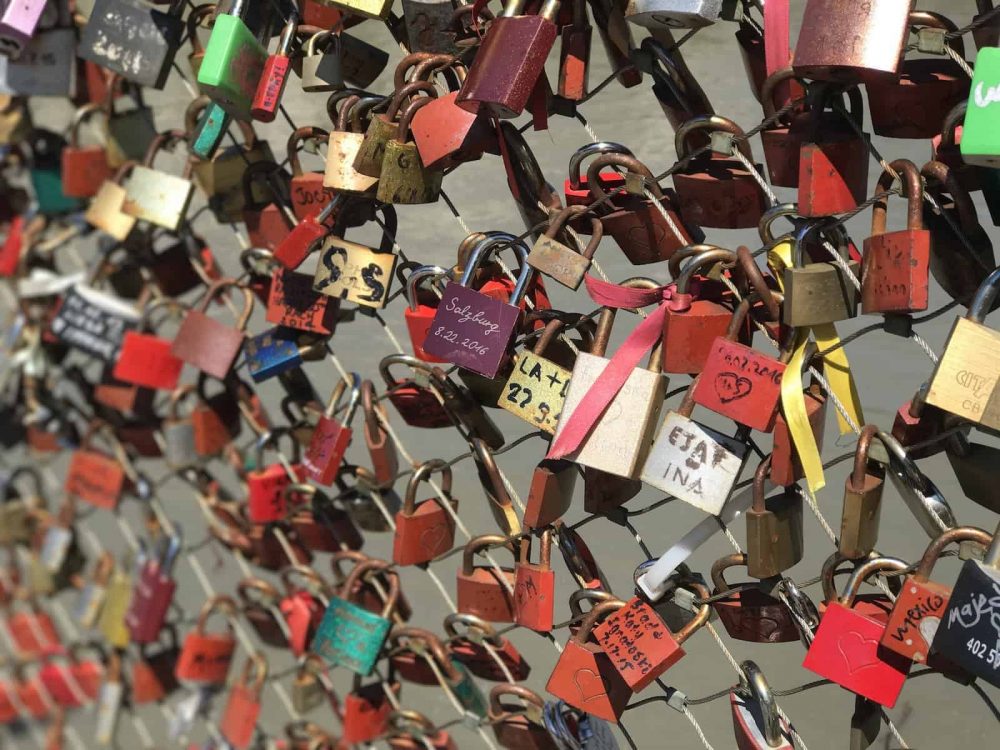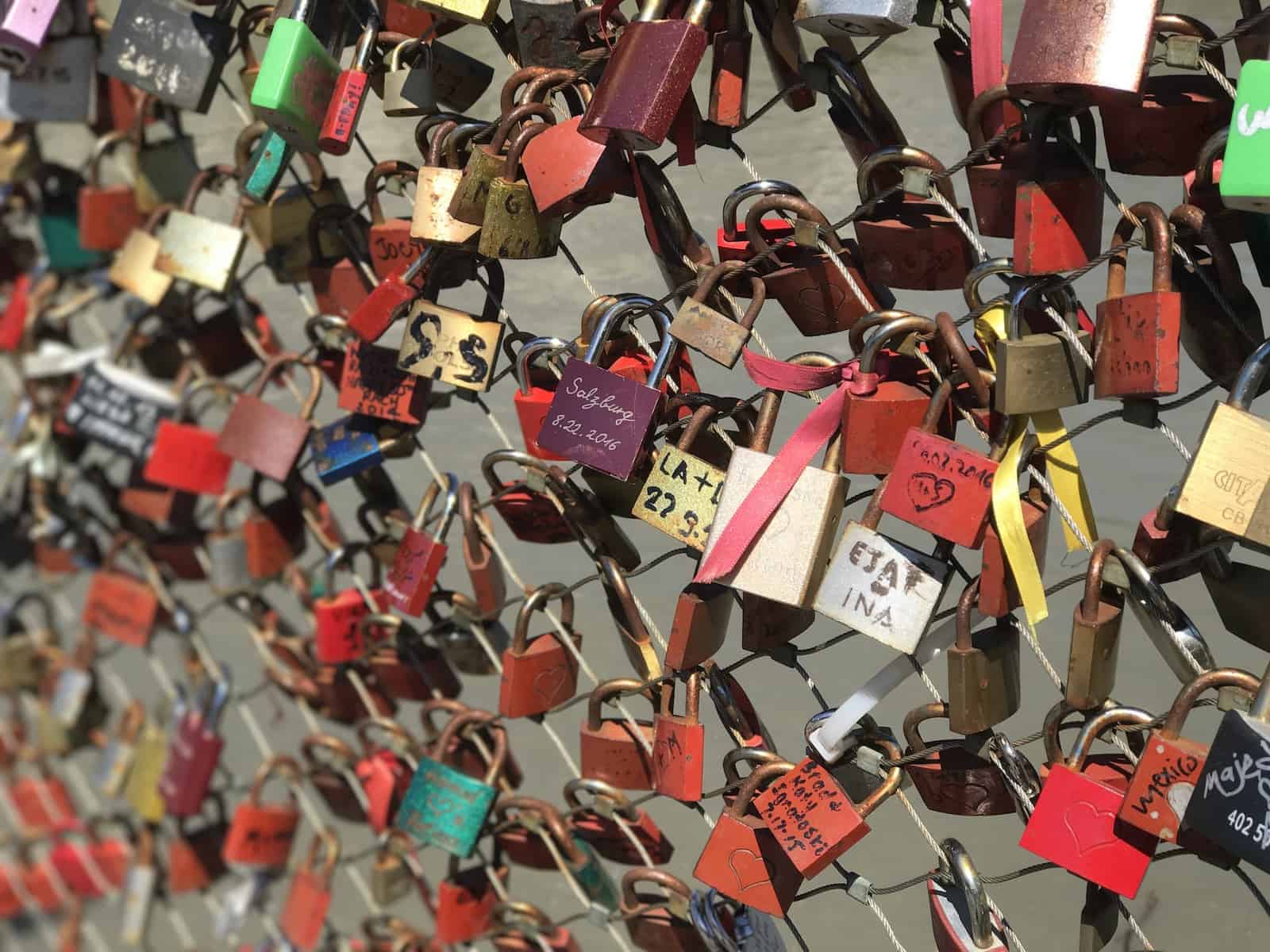 After our heavy lunch and ice cream treat, I knew we needed to walk back to the train station. The walk is about thirty minutes, but it will take you over the Love Locks Bridge. Such a sweet walk as you can read the locks along your walk across the bridge. This is a fairly new trend in Europe, but the Love Lock Bridge seems to be where it all started. Sadly, we didn't bring a lock to declare our love…
Hohensalzurg Fortress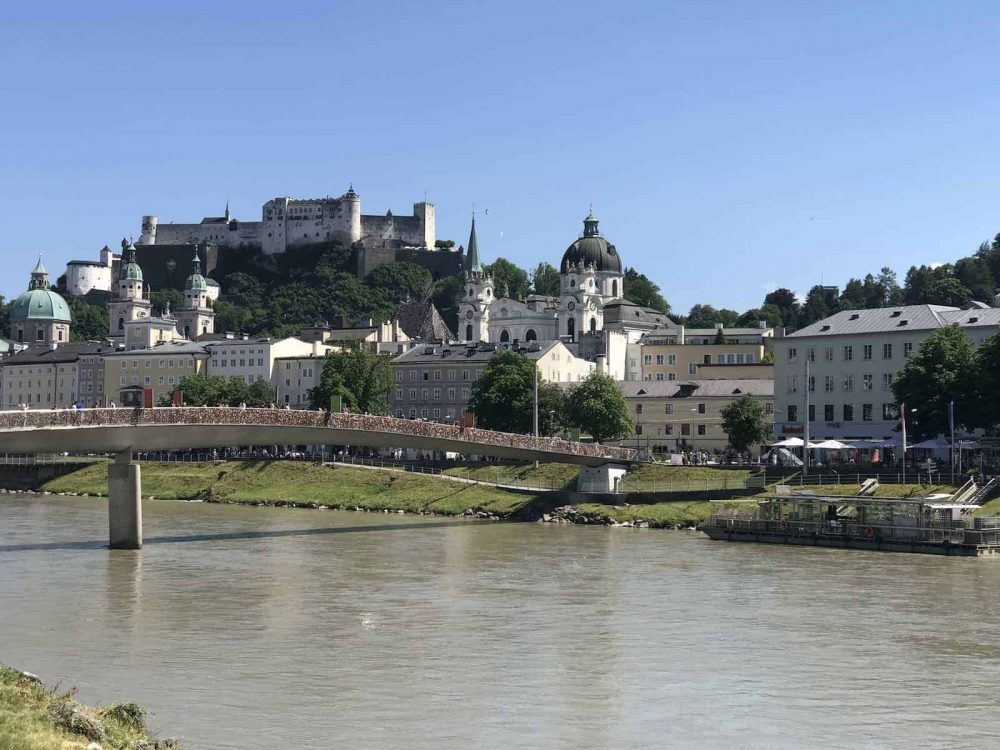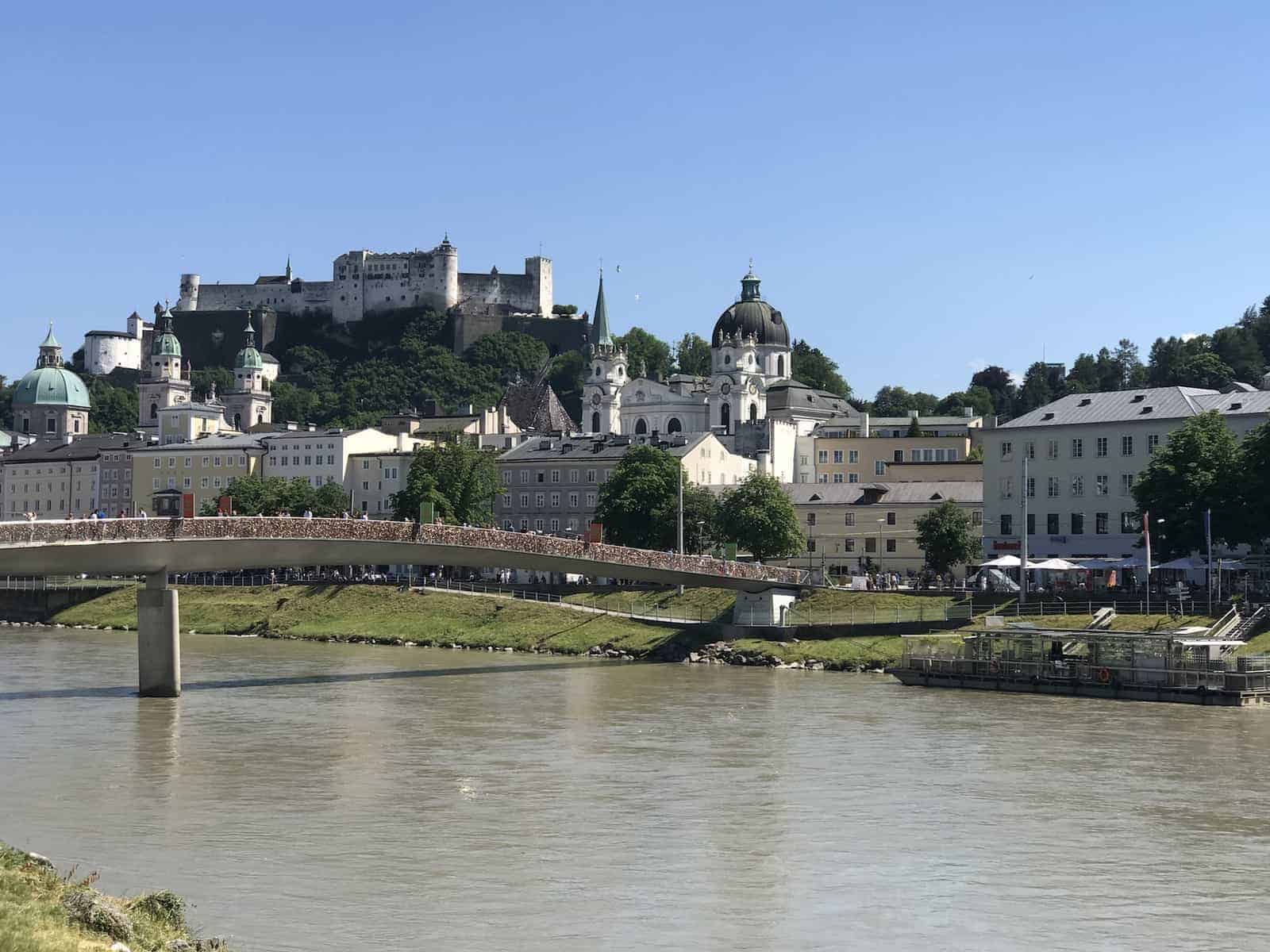 Although we didn't make it to the top, I did have a spectacular view of the fortress from down below. The fortress is full of medieval weapons and torture instruments, who doesn't want to see that, right? This is something that I would love to come back to tour one day because the views from the top have got to be incredible. Salzburg is surrounded by rolling hills and of course… the Alps.
If you plan on being in Bavaria or the Alps, take a day trip to Salzburg. It's such a beautiful city and one of the oldest cities in Europe to survive during wartime. Well worth a visit of any length.