Easy homemade ice cream in the KitchenAid
Do you have a KitchenAid mixer at home? Grab a KitchenAid Ice Cream Maker Attachment, and start making homemade ice cream in minutes.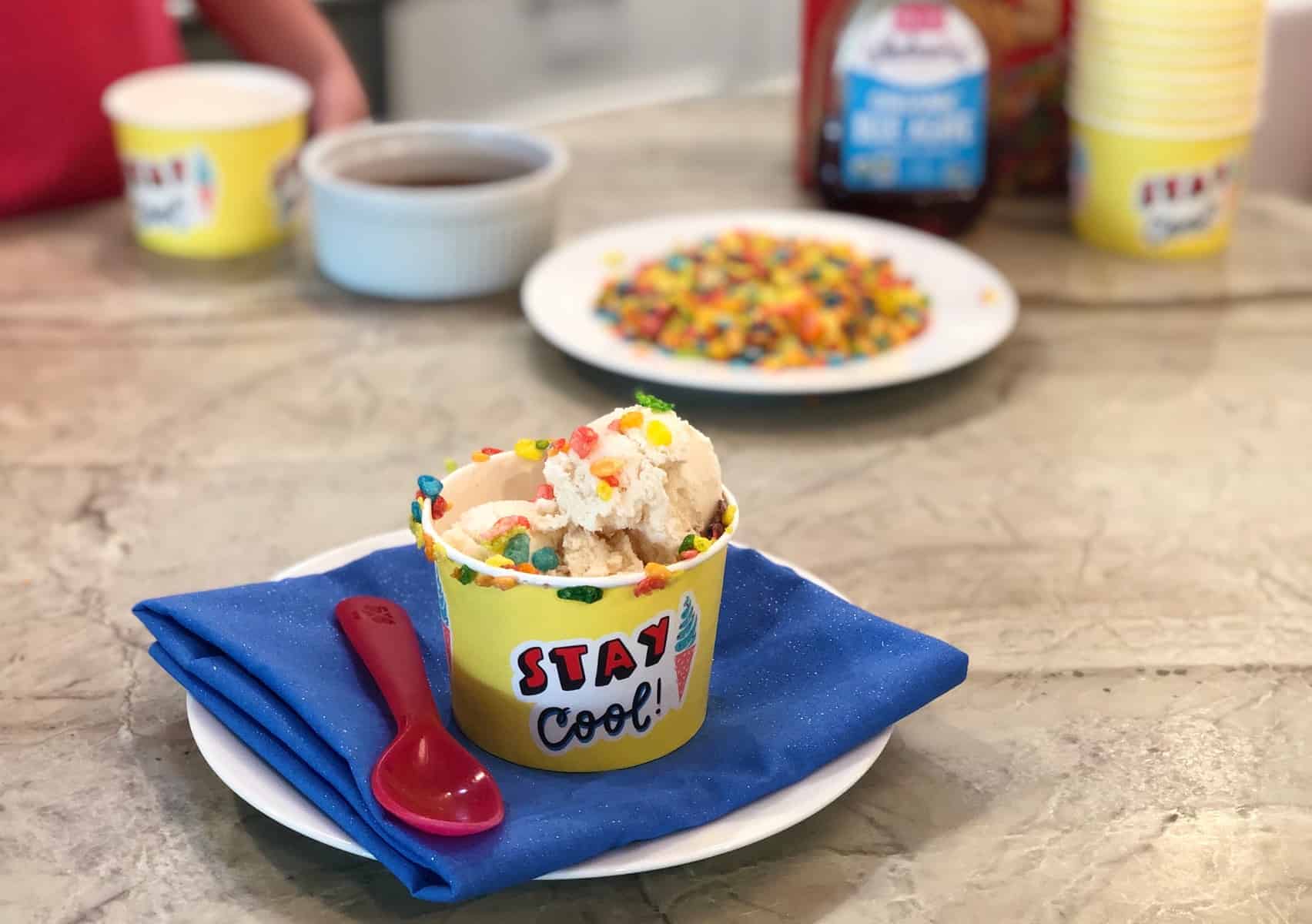 Disclosure: This post contains affiliate links, from which we will make a small commission if you click thru and complete a purchase.
Summer is in full effect in our house. I might have made a mistake of saying we could make homemade ice cream. You know, in the KitchenAid Ice Cream Maker I ordered on June 2, 2014, that I hadn't yet used.
However, when we moved into our new home, I unpacked it, washed it, and put it in the freezer so we'd be ready to try out all the recipes in the ice cream recipe books I've purchased. That was four years ago. But, I mentioned making ice cream a week ago, and our kids have been relentless ever since. I finally caved and got it ready to go again.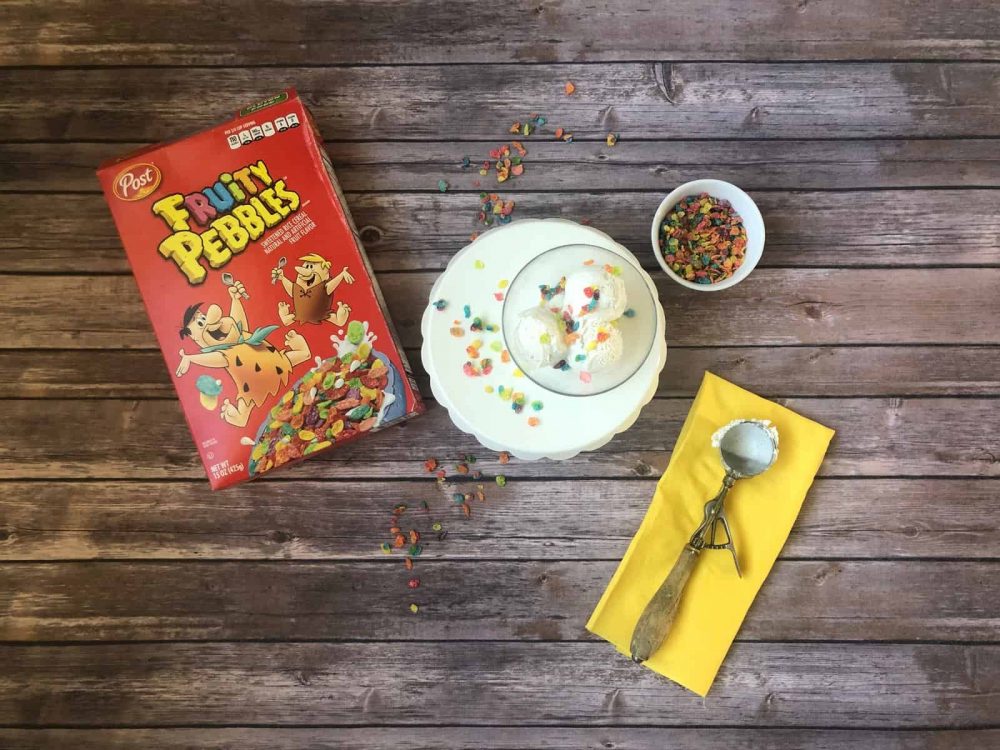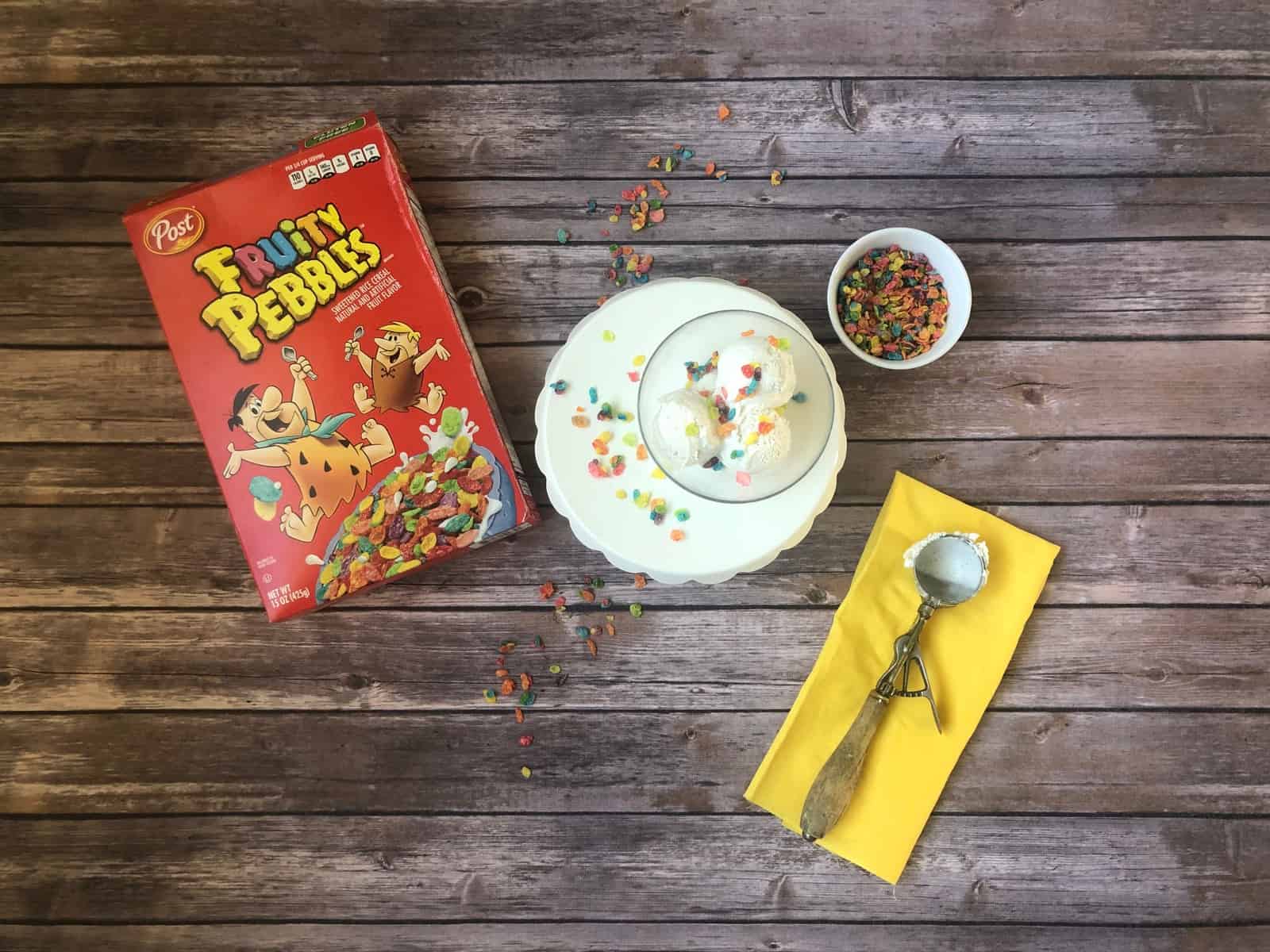 So we've now made homemade ice cream in the KitchenAid Ice Cream Maker Attachment. Needless to say, I did not use all those fancy ice cream recipe books. Instead, I went for something super easy… vanilla ice cream. It's a really simple and easy recipe. It's good. Plus the girls were thrilled they finally got to make ice cream at home.
Making vanilla ice cream in your KitchenAid
What you'll need…
2 cups of half and half
2 cups of heavy cream
2 tablespoons of vanilla
12 oz. of condensed milk
With a whisk, mix all of your ingredients together. The colder the ingredients, the better. Once combined, pour into your KitchenAid Ice Cream Maker that's been in the freezer overnight. Attach your ice cream paddle that came with the bowl, and mix for 5-10 minutes. Put the bowl back into the freezer for at least 30 minutes, or until you've reached a desired consistency.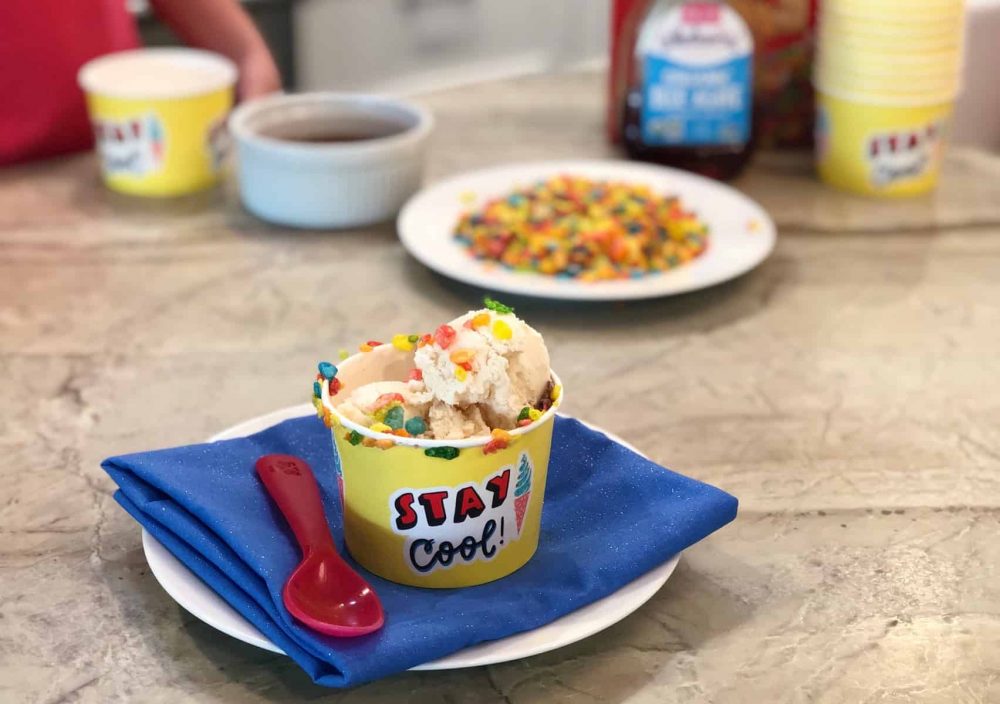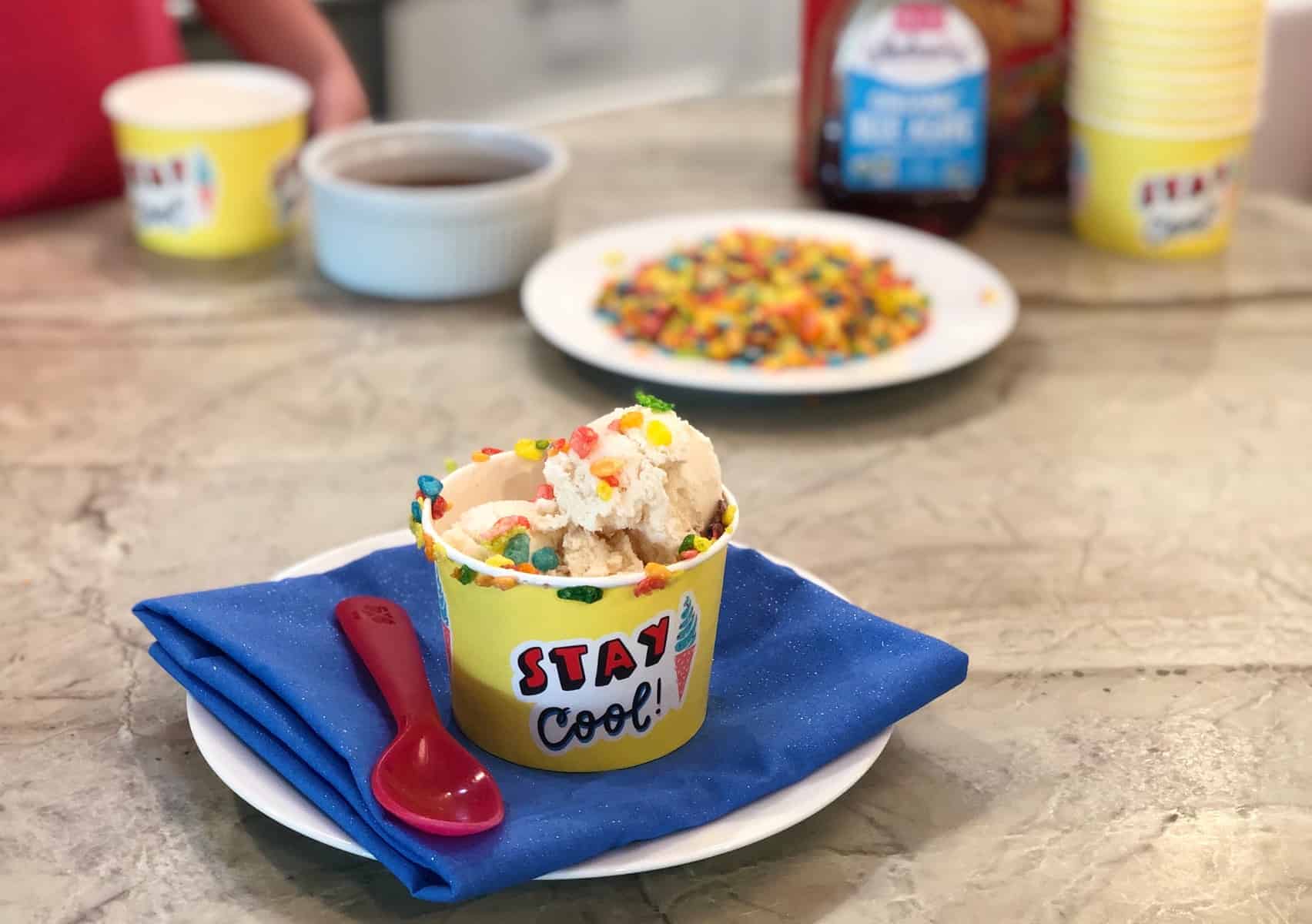 Fruity Pebbles on ice cream? Yes, please!
After attending a FLOCK conference where Post was a sponsor, we've been adding Fruity Pebbles to more things. Our favorite though? Adding it to vanilla ice cream. Take it from Addie and give it a try. The combo is delicious!