No bake peanut butter Nutella balls
These no-bake peanut butter Nutella balls are so easy to make and perfect for an afternoon snack.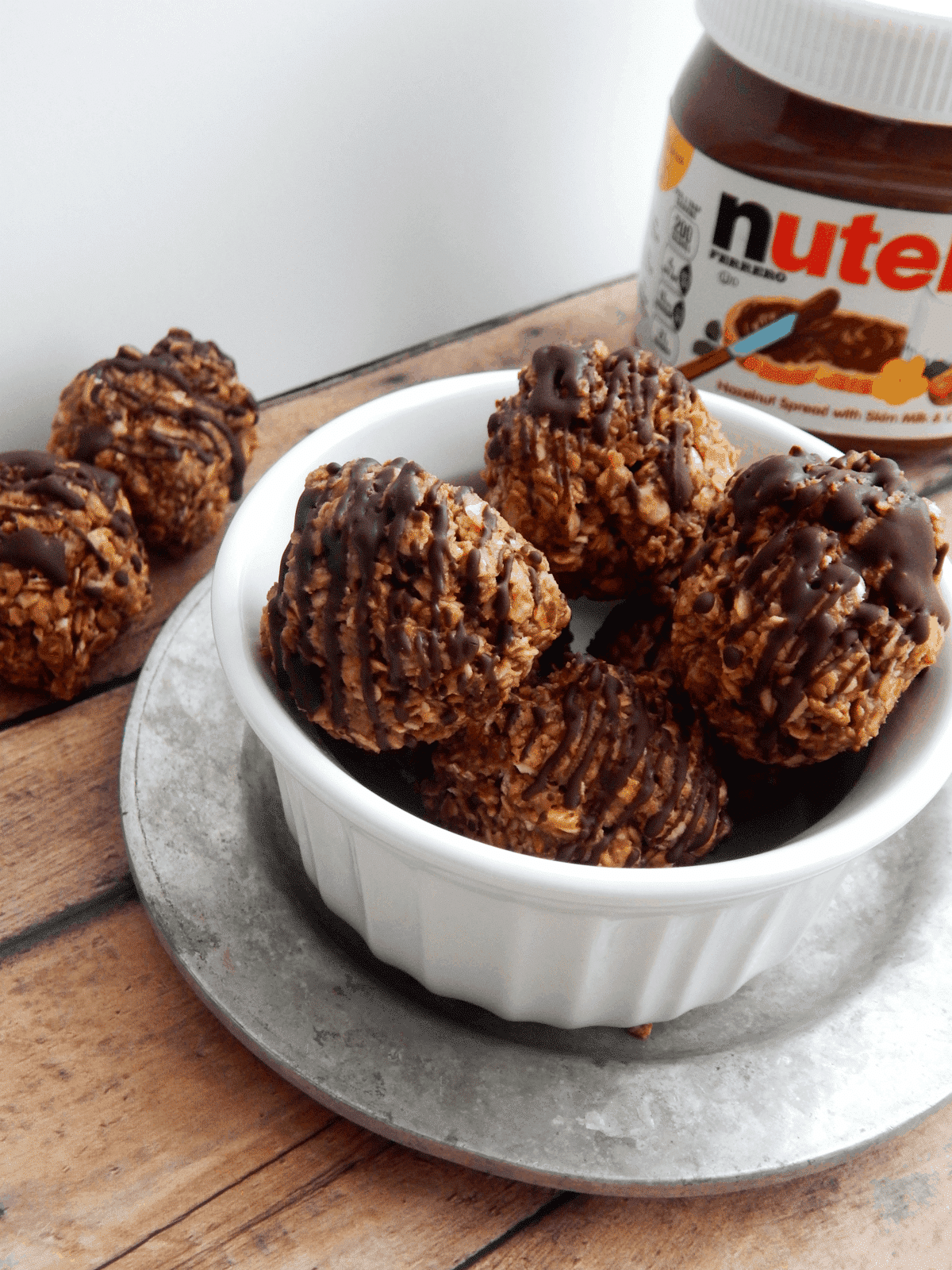 Remember that time my husband bought 200 mini Nutella packets for a camping trip? Well it's no wonder our girls love Nutella so much. They actually got hooked on it in Europe when our crepes were oozing Nutella and strawberries. We might have had one or two each day of that trip. But now we have another way to enjoy Nutella… No bake peanut butter Nutella balls! I know some of you have a  love/hate relationship with this hazelnut spread, but we love Nutella around here.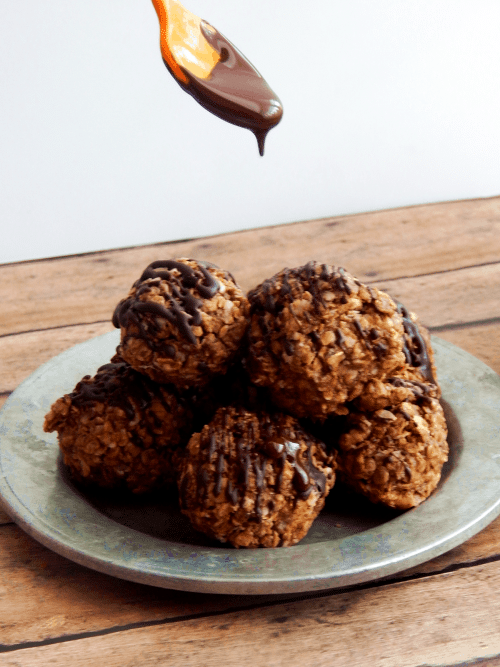 Ingredients for no-bake peanut butter Nutella balls :
1 C Instant Oats

¼ C Creamy PB

¼ C Nutella

2T hard coconut oil (not melted)

1T Honey

1 square dark chocolate for drizzling balls (optional)
Remember, you don't need to buy 200 packets of Nutella to make these treats. If you're not used to Nutella, you actually don't need much at all. Buy the smallest jar at the store. It will probably get you two to three batches.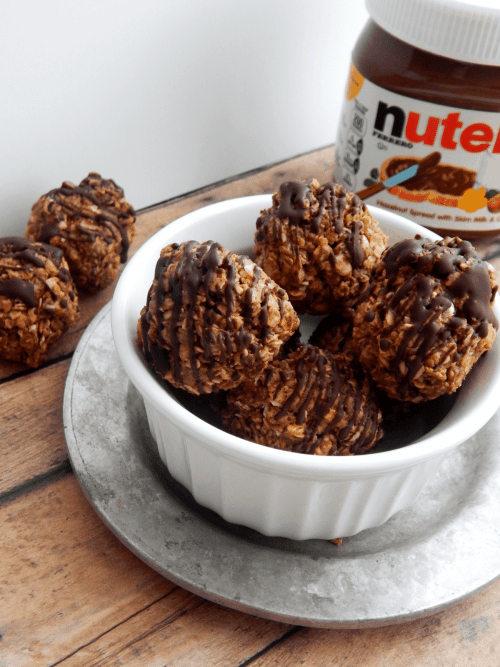 How you assemble: 
In a medium sized bowl combine all ingredients except for the dark chocolate. Stir with wooden spoon until well combined. Take a spoonful size amount of the dough and start making small balls with mixture. (It should make about 9-10 balls)
Put the balls on a baking sheet atop a piece of parchment paper, refrigerate balls for 10-20 min to let them firm up a bit. While they are in the refrigerator, melt the chocolate square in the microwave. After they have had time to set, drizzle the warm chocolate on top of balls.
Actual time it takes:
If you're like me and have all these ingredients on hand anyway, from start to finish, these treats are ready in less than thirty minutes. Get your kids in the kitchen and have them making their own afternoon treats in no time.