Face masks (for adults) that will make you laugh
KidCover also makes a handful of masks intended for adults that will make you laugh. Although these maskes are not for everyone, it will get a point across quickly.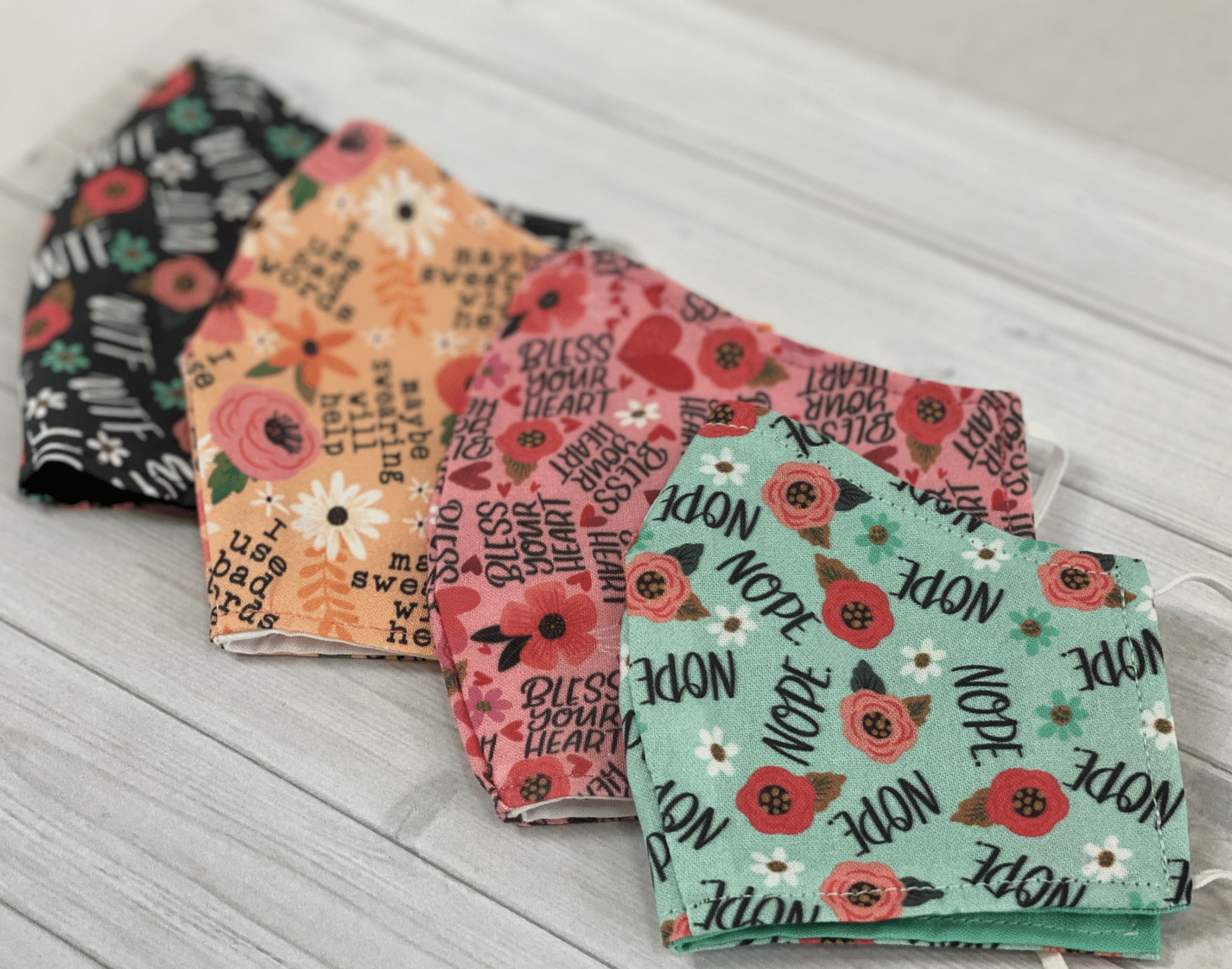 Ok, so let's just get this out of the way, I am not a saint. Nope, I am human and don't always have it together. I don't do it all and I say my fair share of curse words. After singing most of the Hamilton songs, my children might have learned a few words that are inappropriate for their age too. Now that we're all wearing face masks, and I think we'll be doing it for some time, I found material that might just say exactly what I'm thinking. These masks are not for everyone, but they should be! You've been warned, keep scrolling if you'd like a face mask (intended for adults) that will hopefully make you laugh, and the people you see laugh too.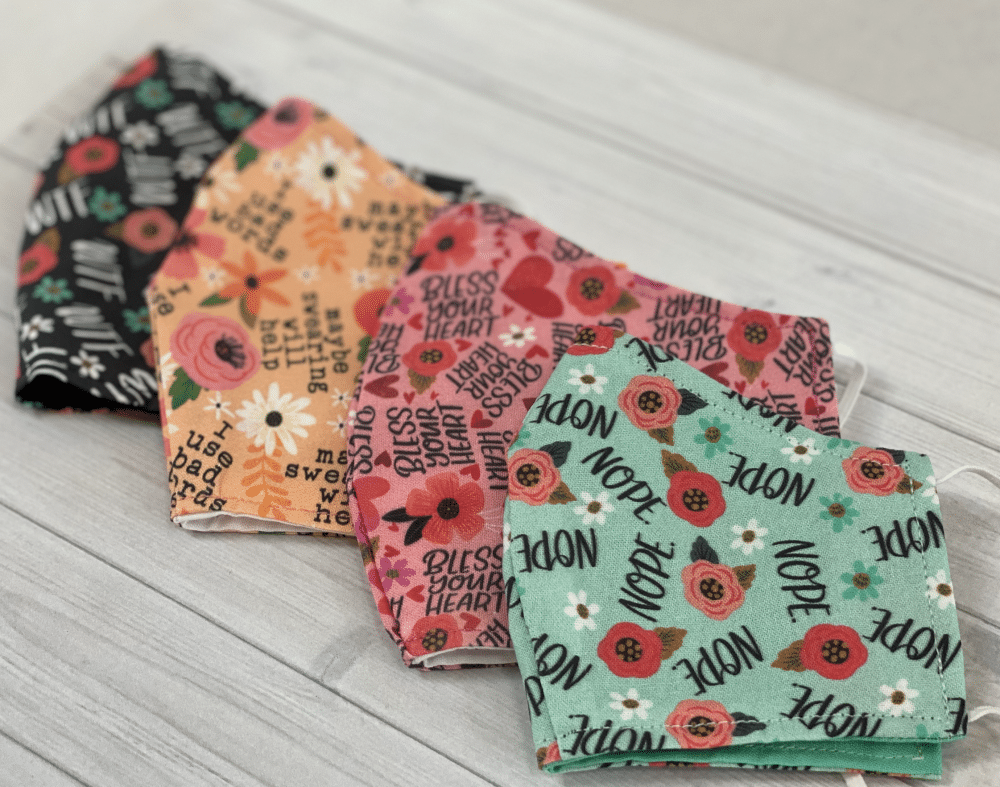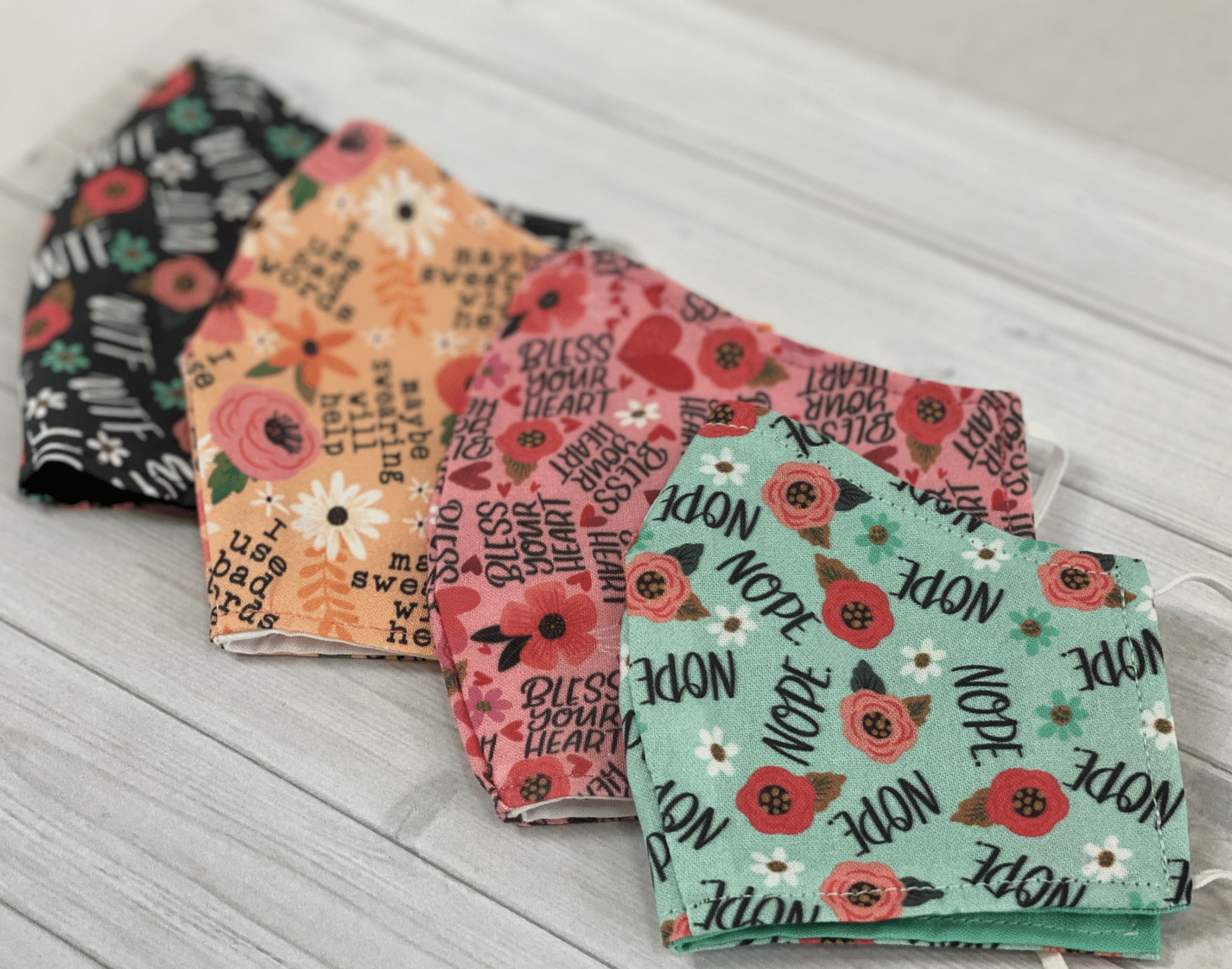 When I came across these fabrics by Cynthia Frenette, I couldn't believe some of the selections. I picked the ones that I'd be willing to wear in public. Some of them had me in tears. And if I had the "you know what's" I could have filled my shopping cart. So I'm sharing this post in hopes that someone will go buy those prints and wear them. For now, here are the four that I bought and was able to pay my daughter (who did not approve) to sew them for me. Many of you know she's started her own company, KidCover this summer, so I'm not allowed in the shop. She actually charged me a higher rate to do so. Because… ethics.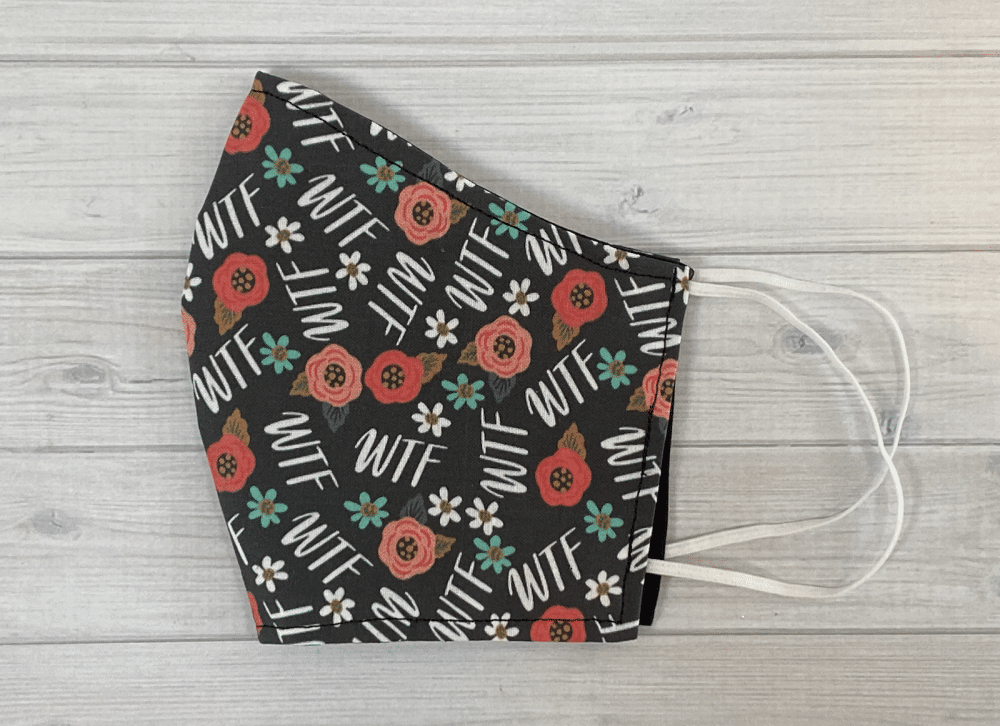 WTF says it all
Yep, WTF pretty much sums up 2020 in a nutshell. We really can't believe that this is our life and when something new happens, it's no longer disbelief, but WTF. This is a mystery photo item in the KidCover shop, but you can still order it as "FB post #1".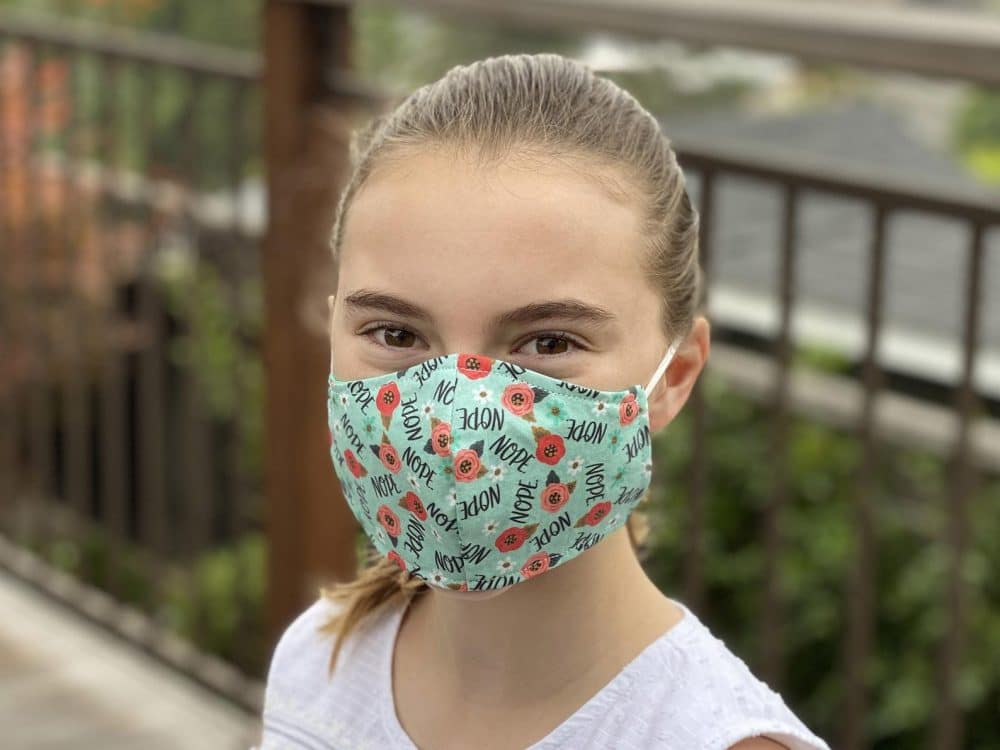 Nope, not going there
This is a mood pleaser for sure. Just… nope. I love this mask so much, and I wear it when I just don't want to be bothered. It pairs well with my "I'm not for everyone" t-shirt and jeans. Also available in the shop. This is the only one available in a size other than the Large, which fit most adults.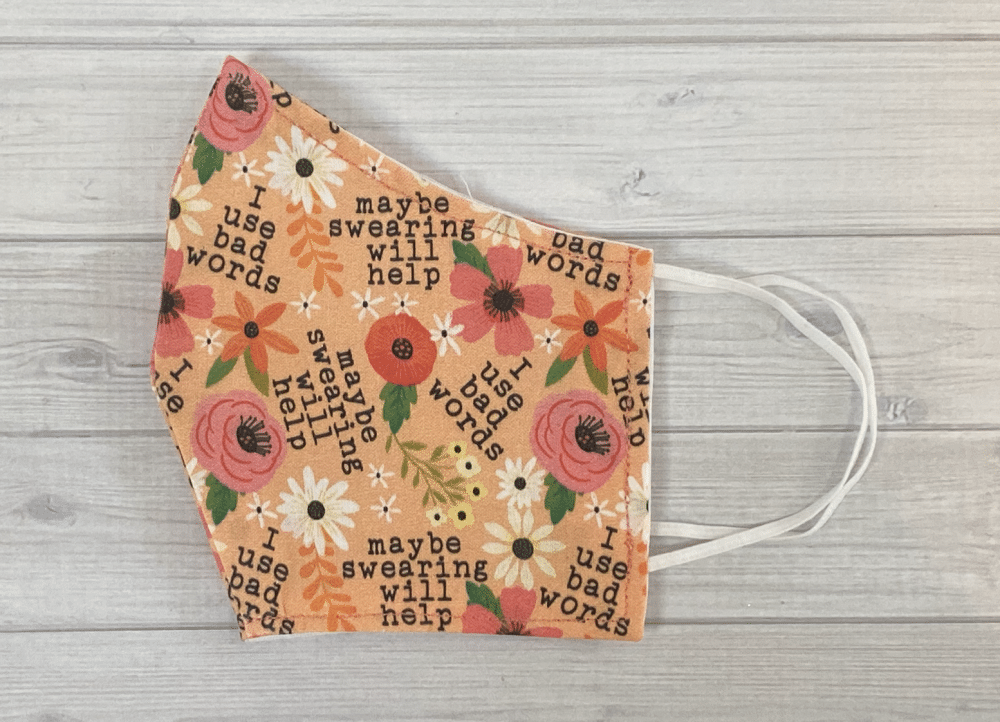 I use bad words
Well? I do. Does swearing make me feel better? Sometimes. Regardless, this mask is so pretty that it actually does bring me joy. Again, not appropriate for my daughters KidCover shop, but we do have it as a mystery gem (named "FB post #2").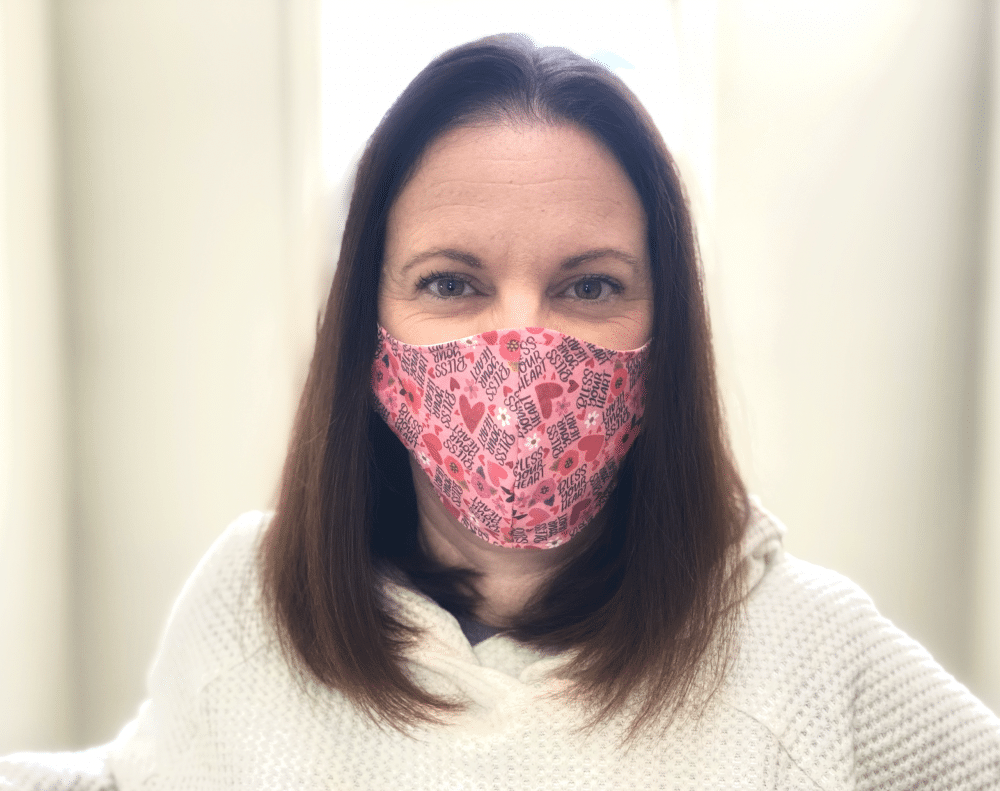 Oh, bless your heart
I used to be a flight attendant for Delta Airlines. This California girl never knew the true meaning of "bless your heart" until my southern sisters explained it to me. I wear this mask proudly for my Delta girls. "Bless Your Heart" is the newest addition to our adult collection.
We can all use a good laugh. Especially with our current state of the union. Warning, if you purchase one of these masks, be prepared for people to break the "6 feet apart rule" to ask you where you got it. (But at least you'll be wearing a mask!) I had a woman staring at me for a good five minutes in a check-out line and it never dawned on me that it was my mask until she approached me as I was walking away.