Quarantine Tag: spreading cheer through the neighborhood
Quarantine tag is a new way of spreading cheer through your neighborhood while maintaining physical distancing.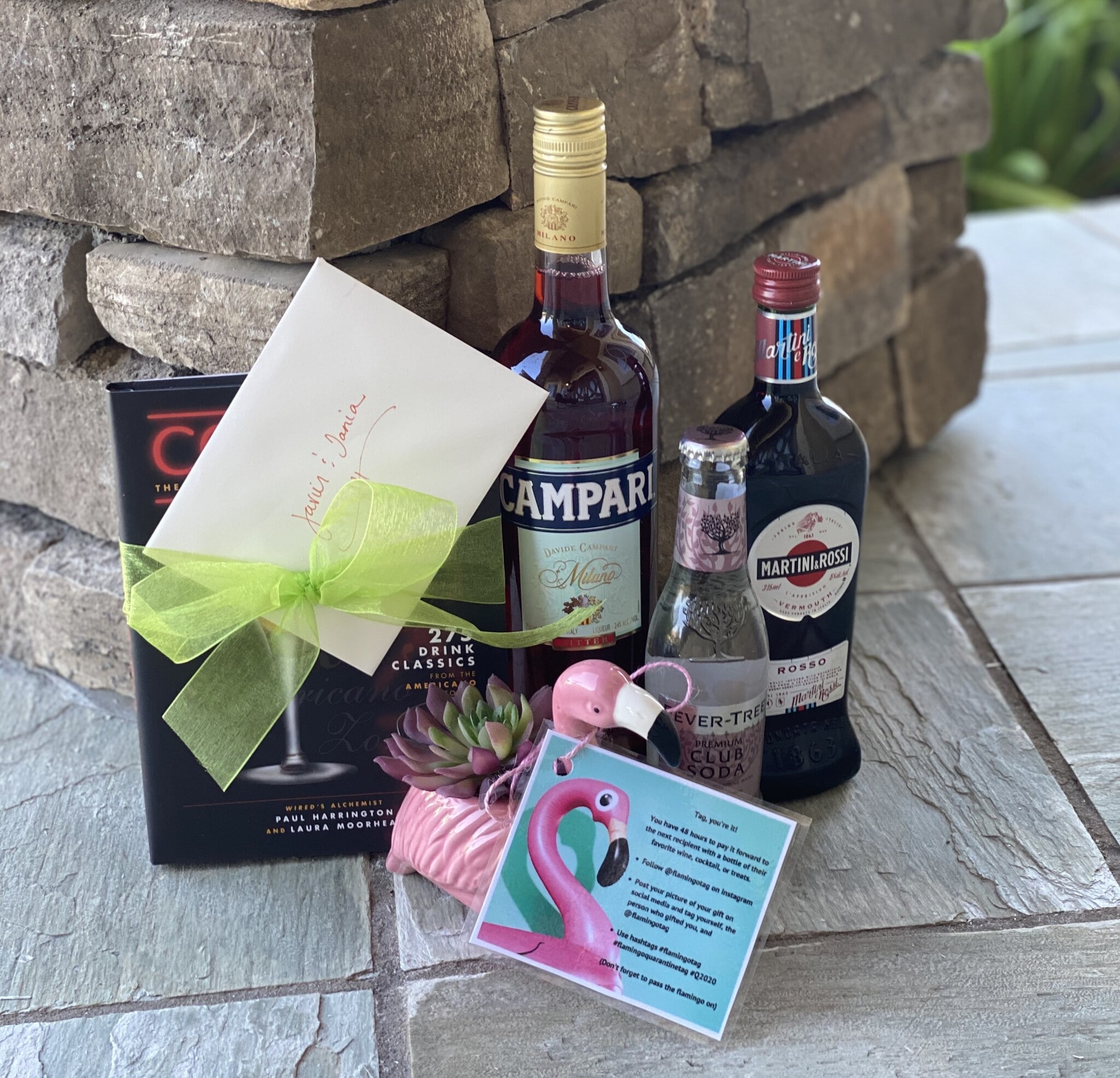 Disclosure: This post contains affiliate links, from which we will make a small commission if you click thru and complete a purchase.
We are at day 56 of being at home. I miss my friends. I miss being able to go places. I miss work so much. As you can imagine, I'm an extrovert. I need social interaction. And living this home-bound online life is really hard for me. I know we need to do this for the frontline workers, essential workers, and the medical staff at our hospitals.
I needed something to boost our spirits. After seeing my cousin and her friends start up Baby Head Tag in Sacramento, I reached out to ask them how they were doing it. Now we're playing quarantine tag, and spreading cheer thought our Southern California neighborhoods.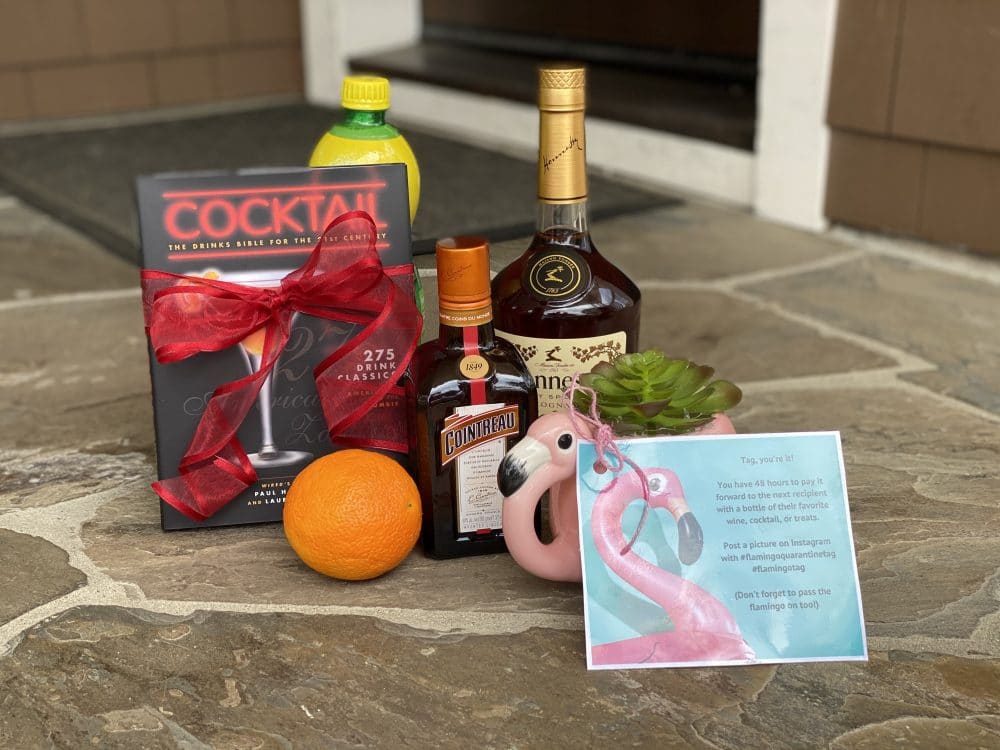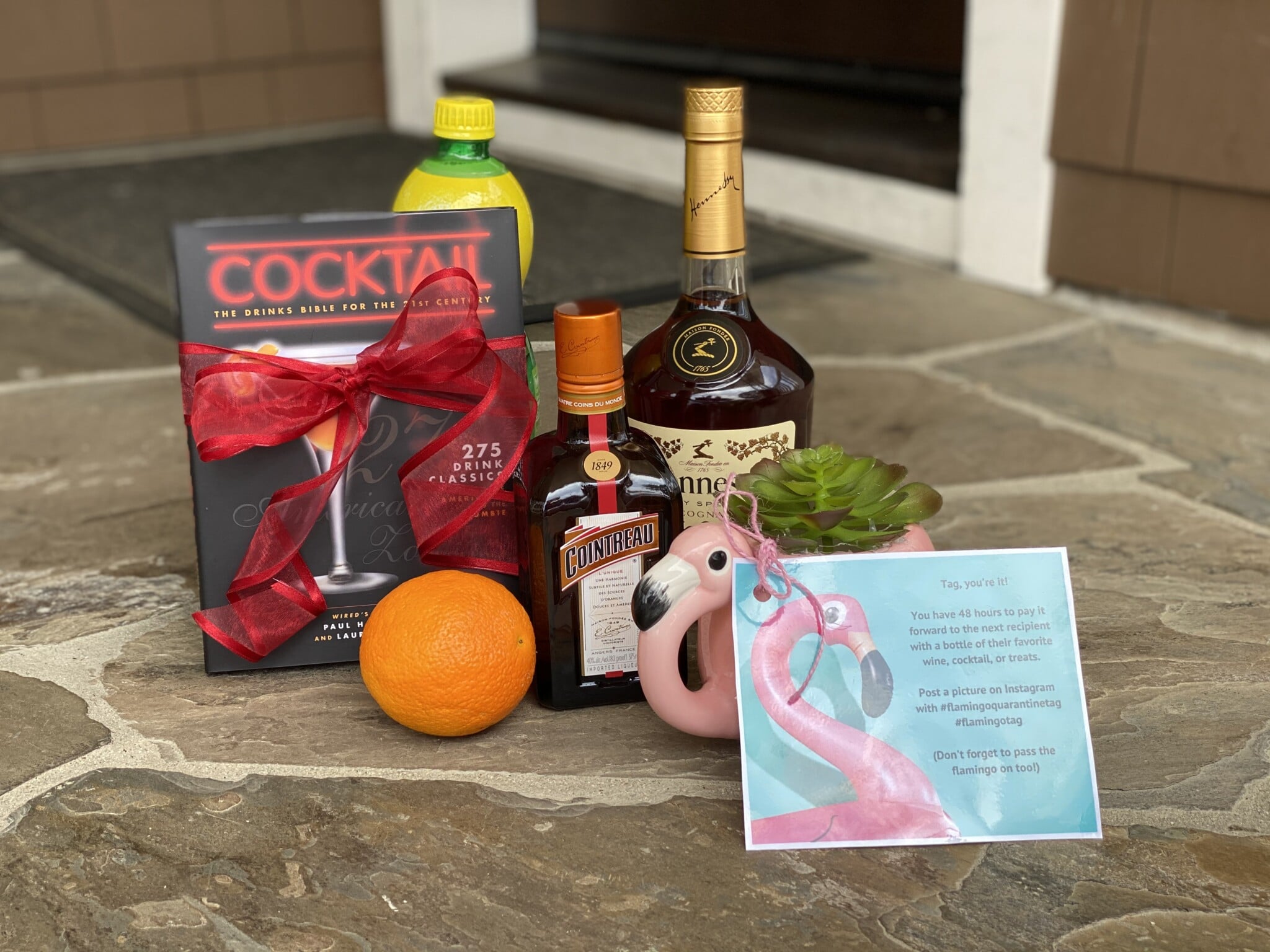 What you need for quarantine tag
Super fun friends, family, or community
A special item to pass along
A tag or instruction card for your items that explains the game and what to do next (feel free to download and use the flamingo tag below, or create your own)
A nice surprise for someone
A catchy hashtag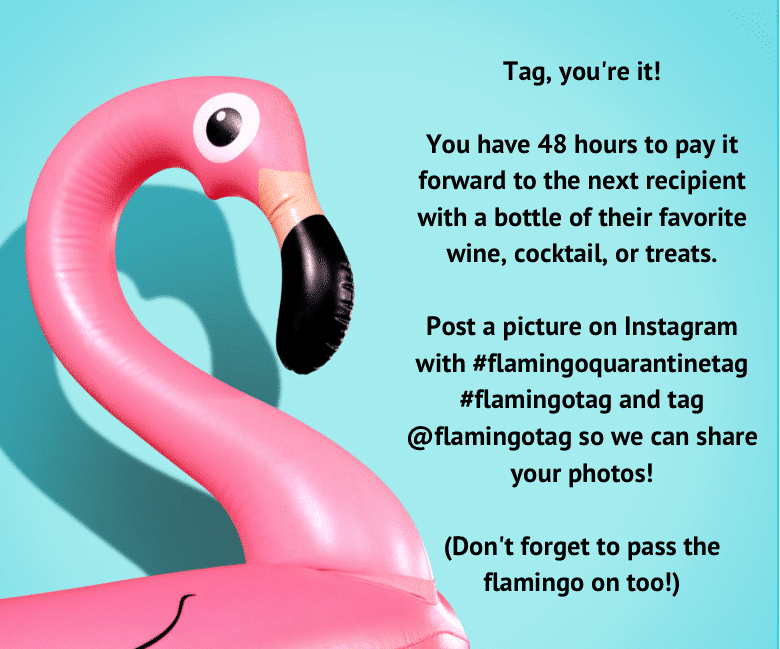 Download flamingo-tag.pdf
Here's how quarantine tag works
We couldn't find a baby head so we used a flamingo. Some of you know my company is named FLOCK so you can imagine what kind of things I have around my house. It all started (for us) with a flamingo mug or two. Then we found pre-filled flamingo plants on Amazon. You guys, these pre-filled pots come with llamas, bunnies, pigs, elephants, owls… I can keep going. The list is endless and a lot of fun.
Once you find your special item that you'll be passing around, whether it be a baby head or flamingo, attach a tag to it. The tag will have all the directions for you to start the game of tag. Both Baby Head Tag and Flamingo Tag have their own Instagram accounts to keep track of who's porch has been picked, and who's been tagged. Plus it's just fun to see what people are doing and how creative they've been. So you'll want to make sure your tag is clear with the directions.
We have seven flamingos out in circulation. I think there are ten baby heads circulating in Northern California.  To start it off, I picked people I knew that would love the idea and keep it going.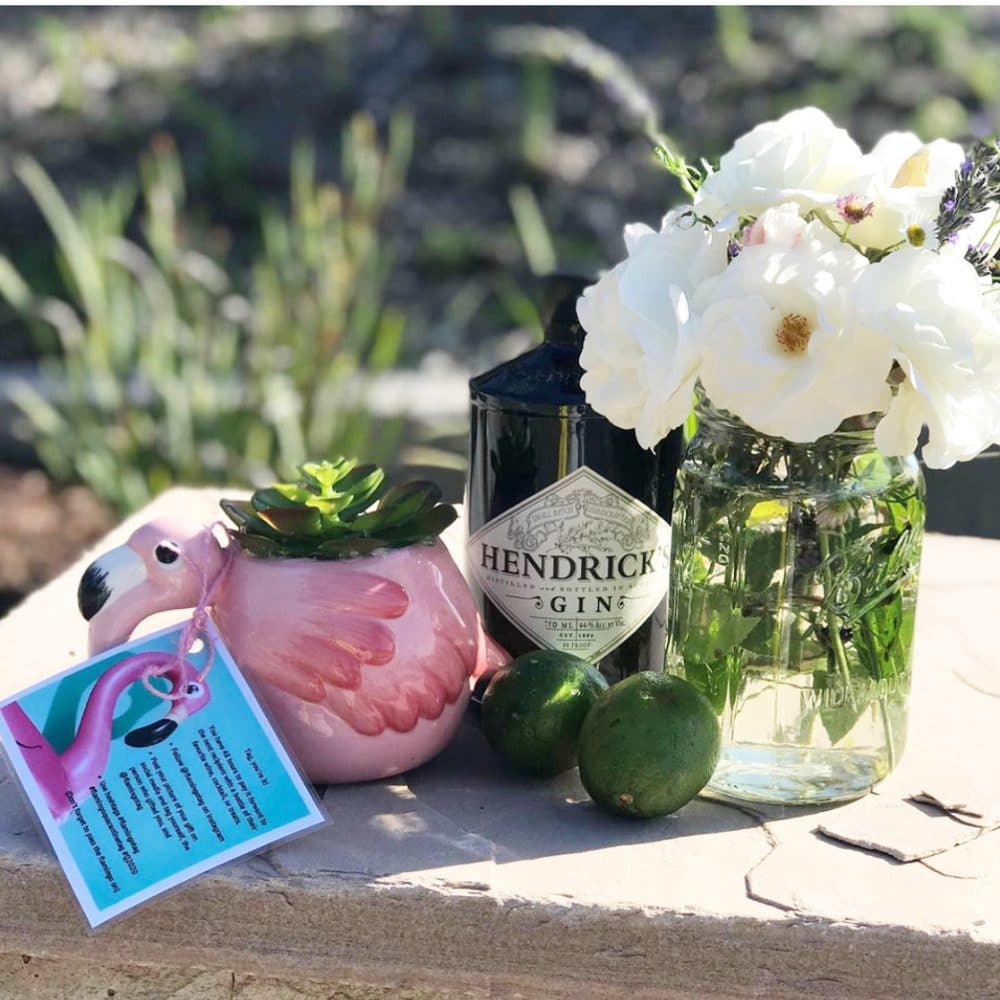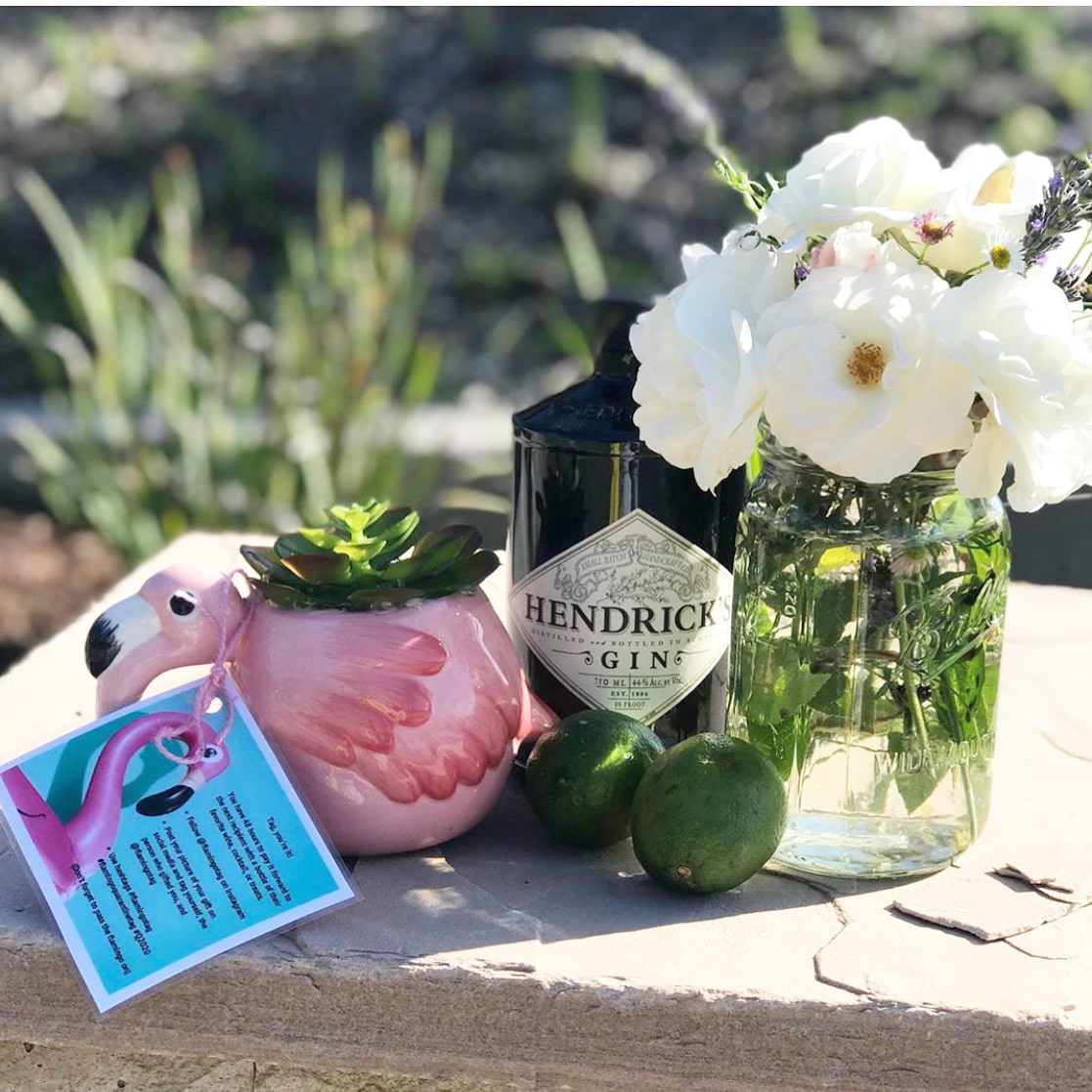 What do you deliver?
This all started with a bottle of Tito's and a bag of limes. It's grown over time and people have really done some amazing things. But remember, this is all about spreading kindness one door at a time. I would love it if someone dropped a bottle of wine at my door. If something more came, great, but not necessary.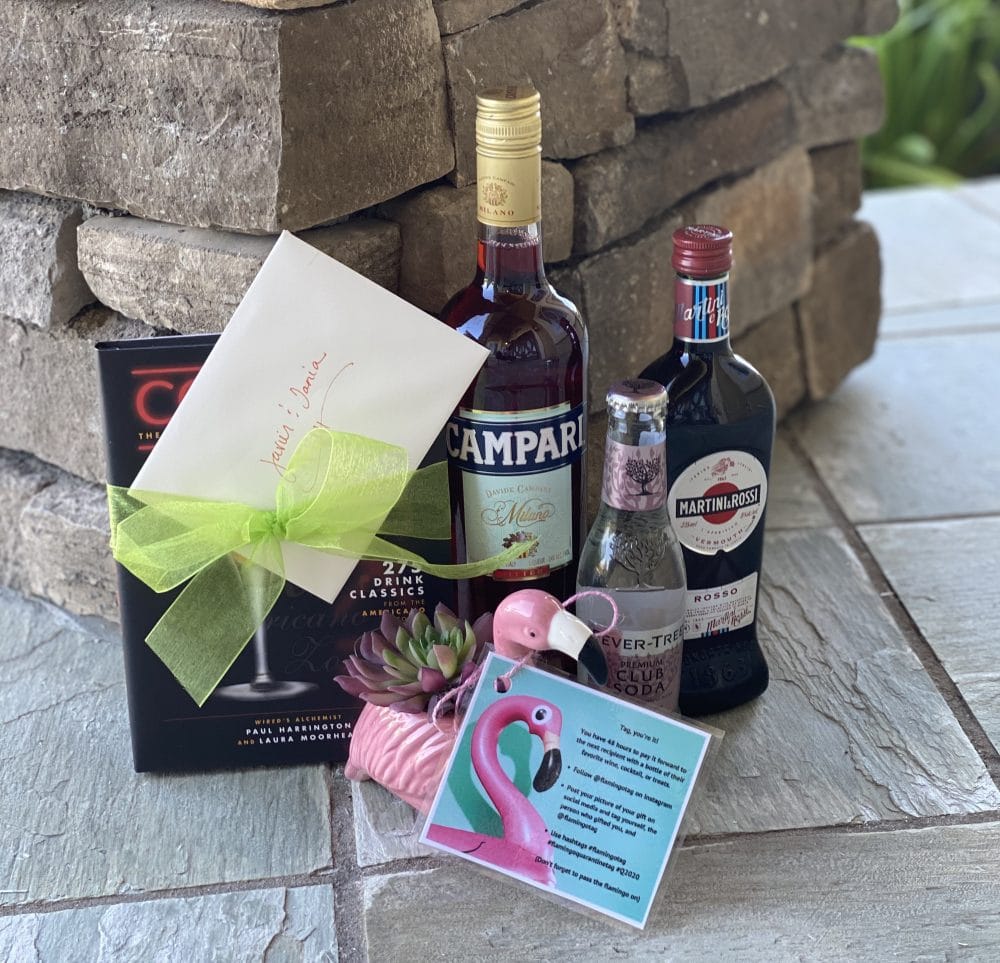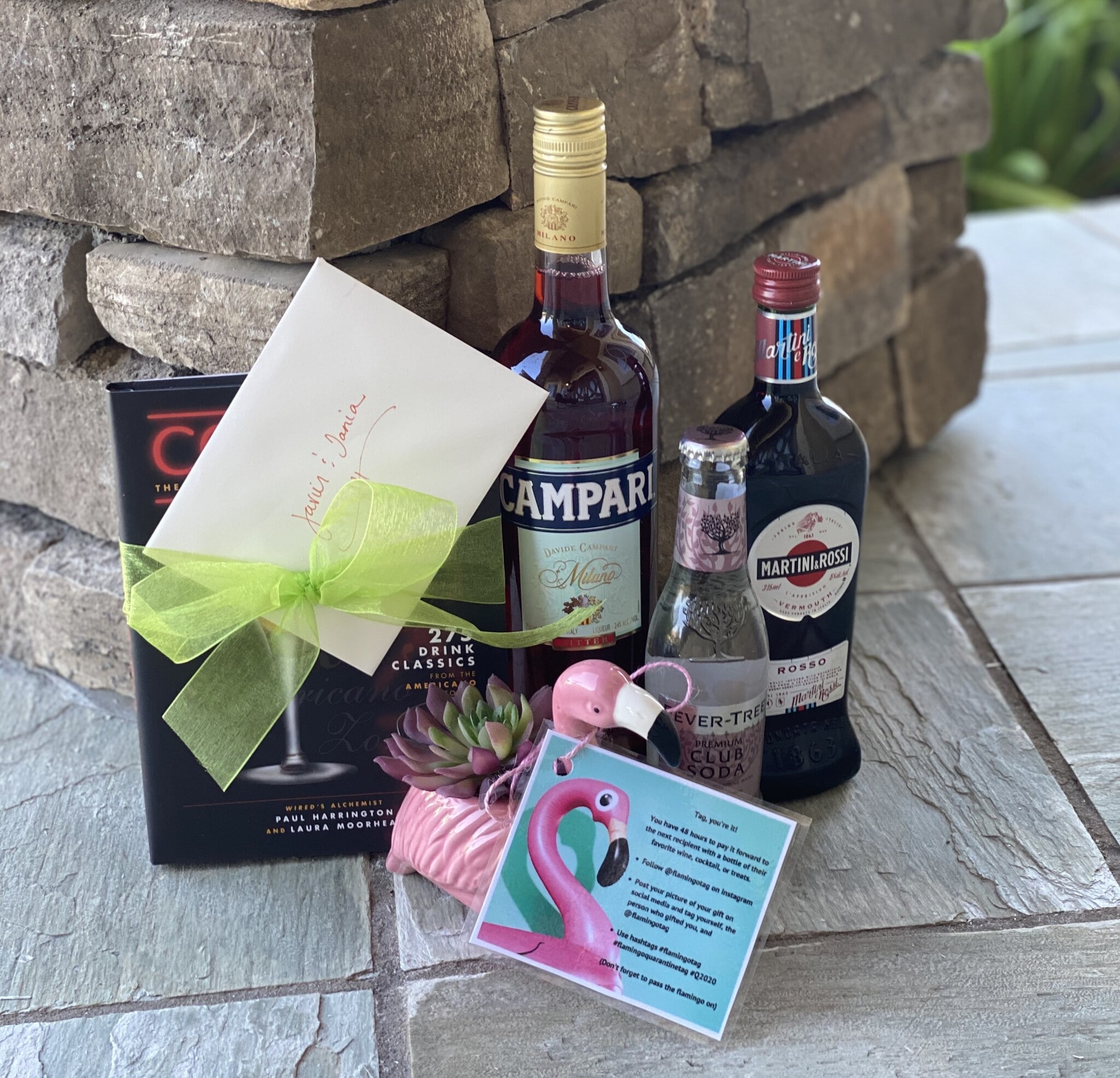 How do you deliver?
This is a game of quarantine tag. You place it on a porch and run! Keep in mind, we're still in quarantine and you don't want to get caught. Just like tag. Please use social distancing and best safety practices when making your deliveries.
Who's been tagged?
Well, that's the tricky part, and why it's important to have your item tagged with clear directions. Not everyone is on social media, but I did have someone who isn't send me the photo. You can start a spreadsheet to keep track. We also tag each photo with who it's being sent to and who it was sent from. Try to add friends on Instagram in advance. Most people do not live public lives and their accounts are set to private.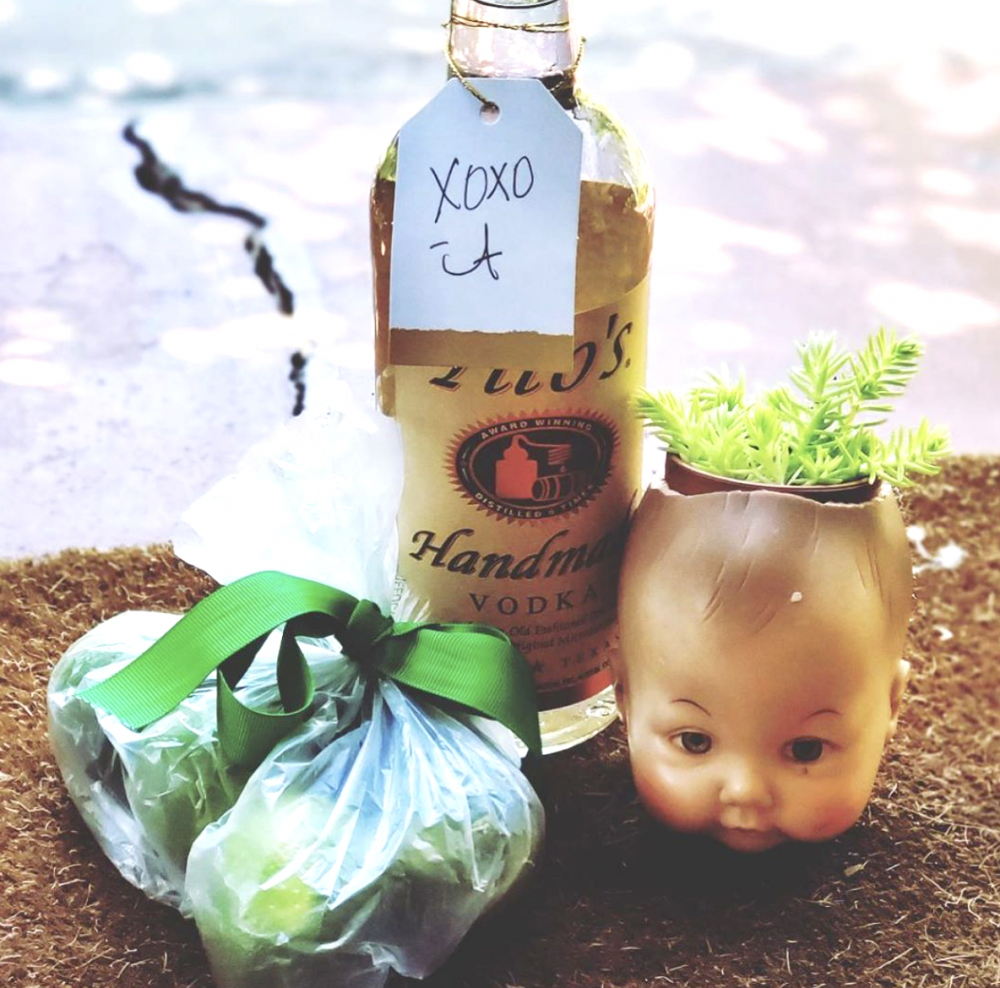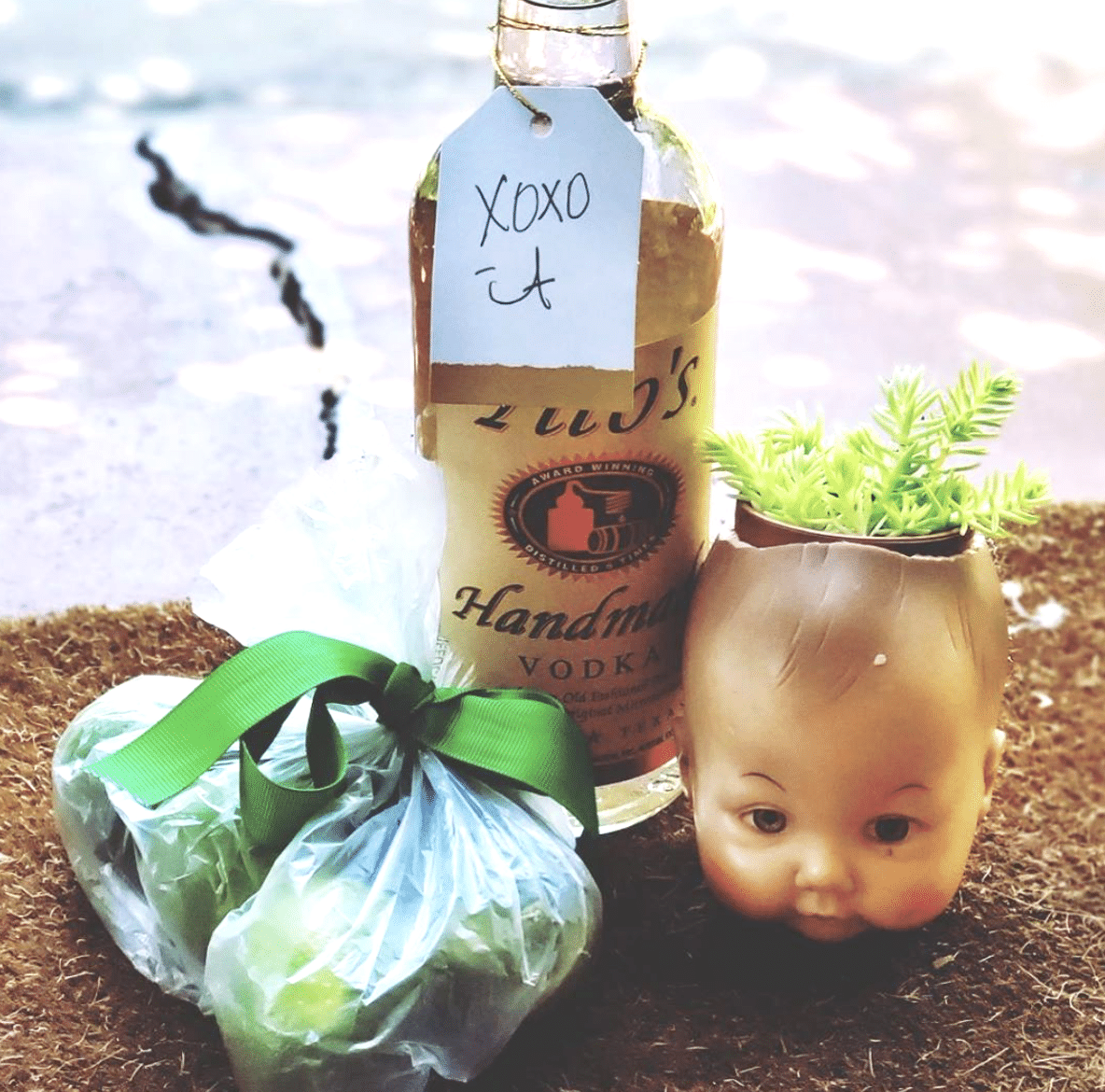 Thank you to the lovely ladies, Amy, Alicia, Tracey & Jennifer who started this fun game of tag. Who knew a simple gesture would make so many people happy. We've received messages from so many people letting us know that this has made their day. It has also brought me joy to see it spread so quickly.  Go follow Baby Head Tag and Flamingo Tag to get more inspiration and get a game of Quarantine Tag started in your neck of the woods.