White Bean Chili: a secret recipe from Mimi's Kitchen
My mother's secret white bean chili recipe, a family favorite using quality, healthful ingredients, from our home to yours.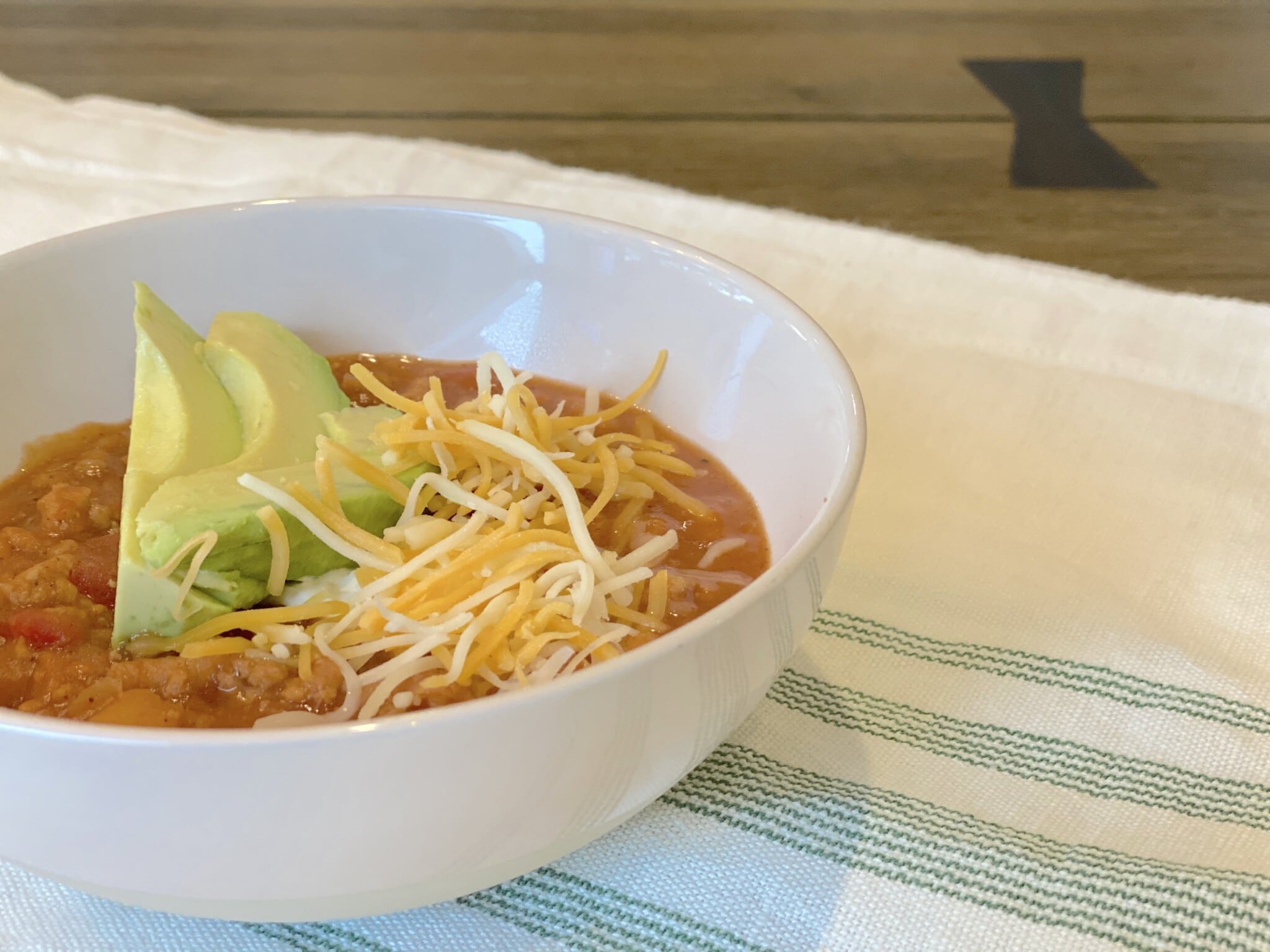 Everyone around here knows who Mimi is. But if you don't, Mimi is my mother. She's also a Girl Scout leader, church volunteer, worlds best grandma, you know… Mimi. So it's only fitting that we finally put Mimi's white bean turkey chili recipe out there on the internets for everyone to enjoy. The white bean chili recipe is a secret recipe form my mom Mimi's kitchen to yours.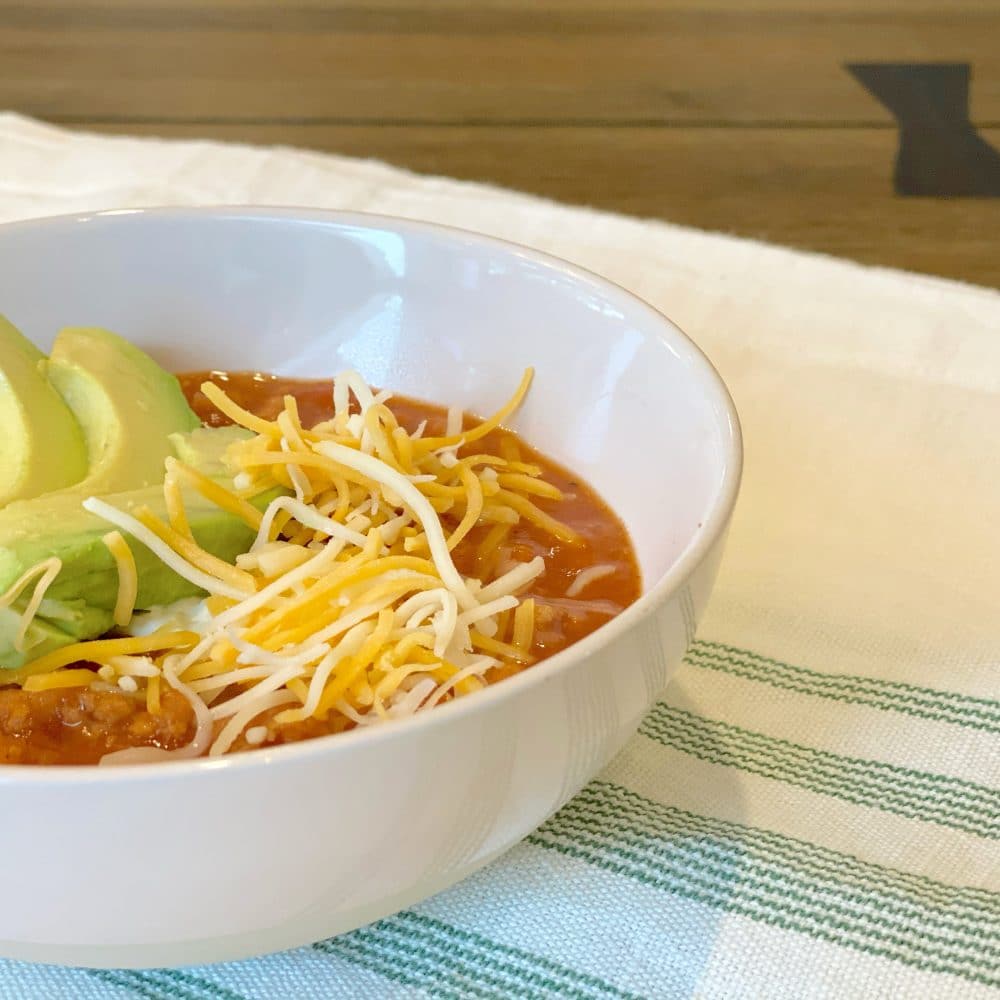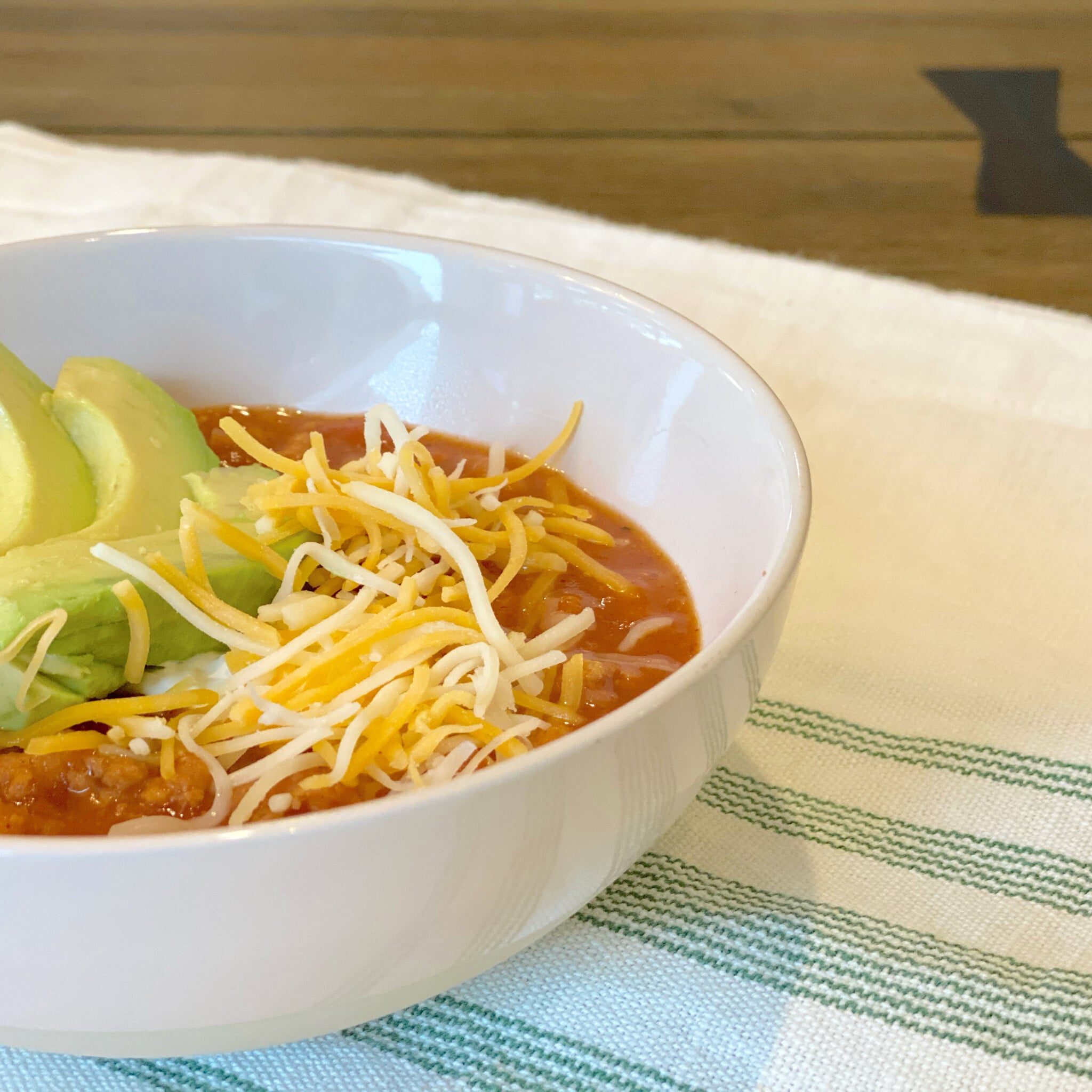 What you need:
1 lb. ground turkey (can use beef if you'd like)
1 yellow onion
2 cloves of garlic
1 tsp. cumin
2 tbsp. chili powder
1 tbsp. flour
2-3 cups chicken or veggie stock
3 cans of white cannelloni beans
1 can Rotel
1 small can tomato paste
salt and pepper
Get cooking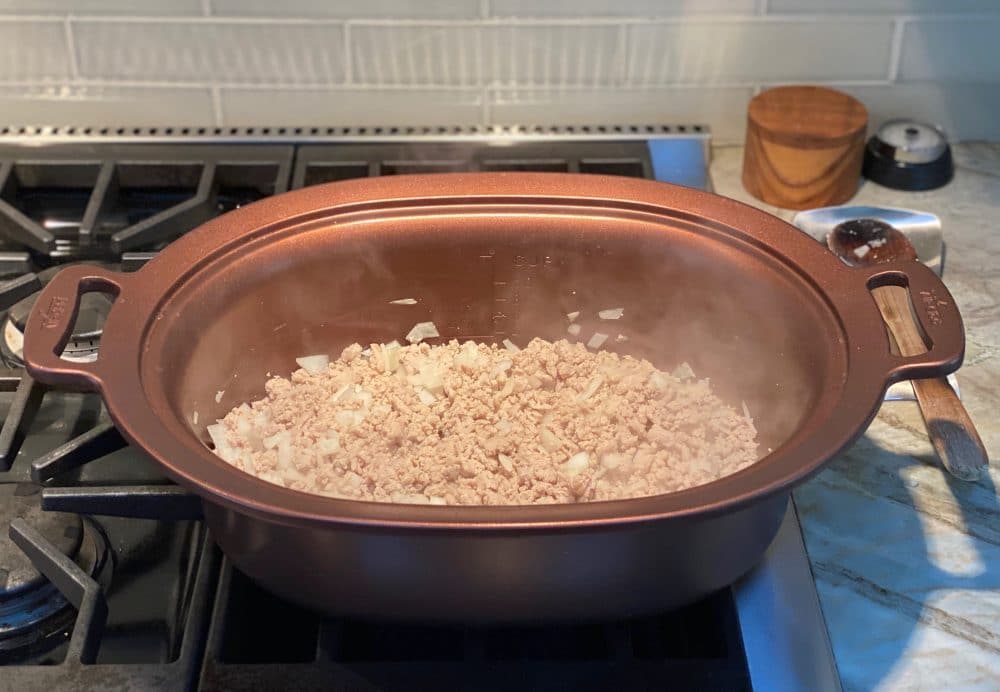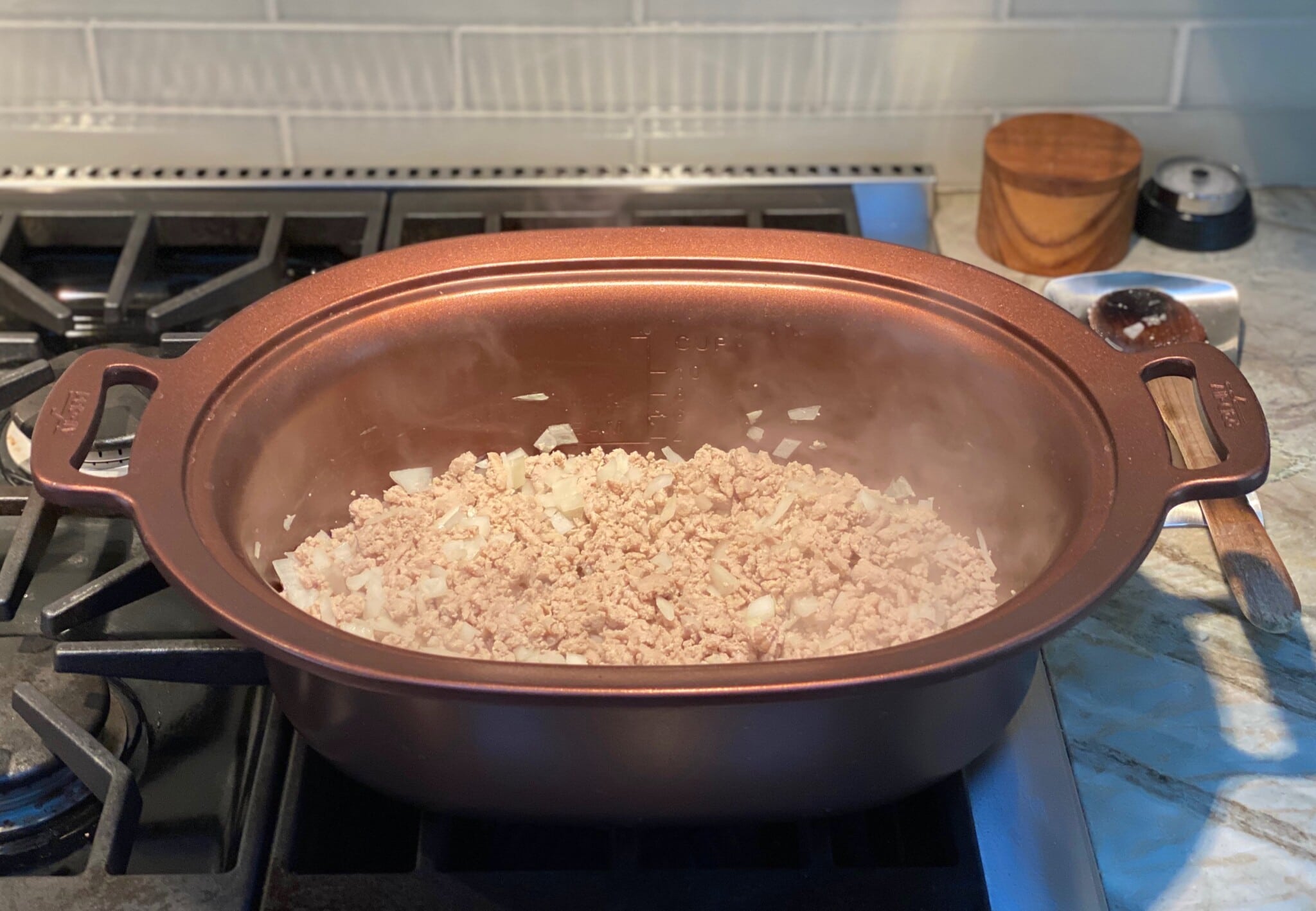 Brown your ground turkey. I have a crockpot that I can cook on my stovetop. If you don't have one of these, consider upgrading because it's a time saver for sure. Dice your yellow onion and add to your ground turkey (or beef). Once the onion is well combined, chop and add your garlic. If you don't have a fresh garlic clove, use a teaspoon of garlic powder instead.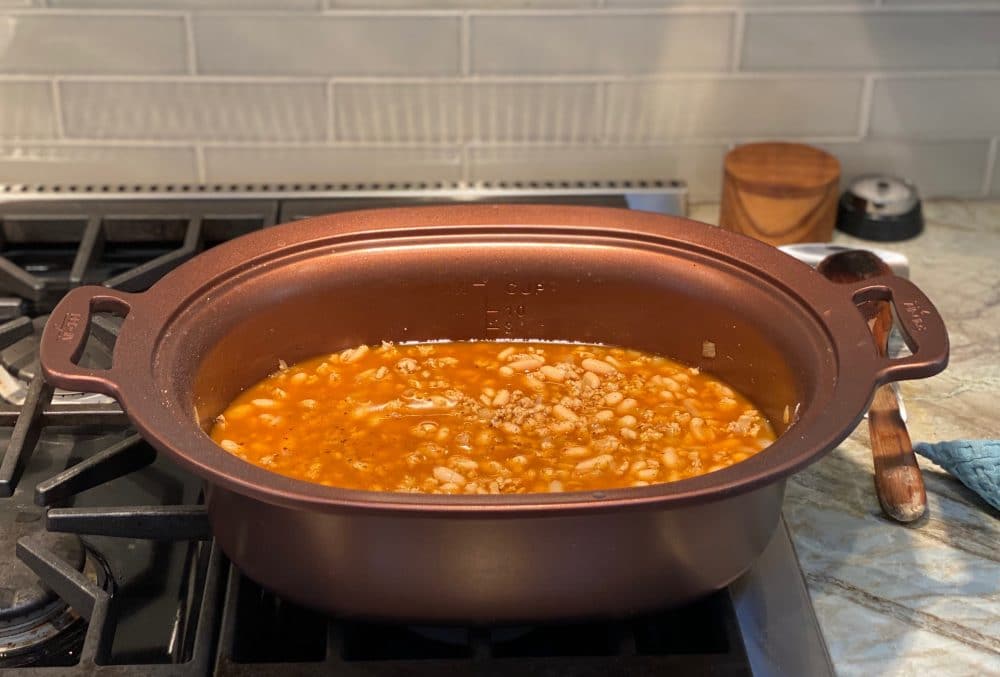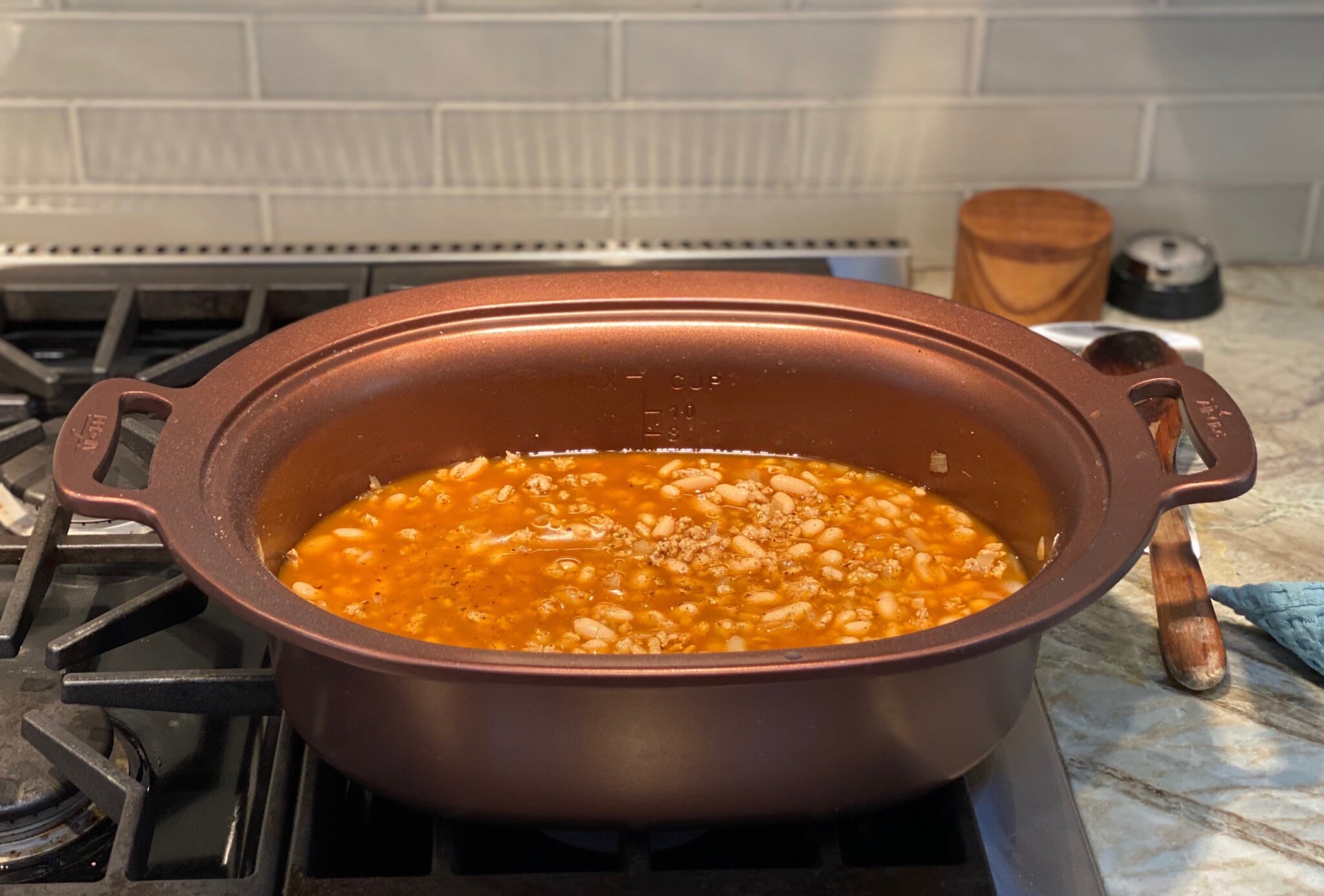 Add the rest of your spices, salt, and pepper. We use chili powder and cumin. You can also add a little coriander, we don't because of an allergy. Once thoroughly combined, move your mixture into the slow cooker.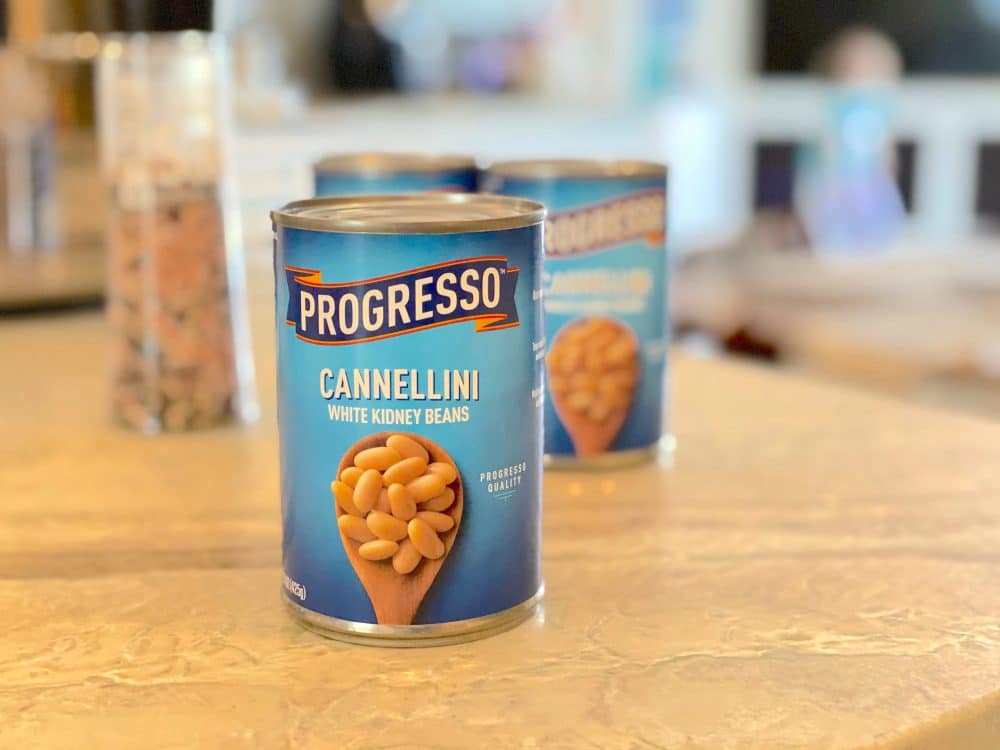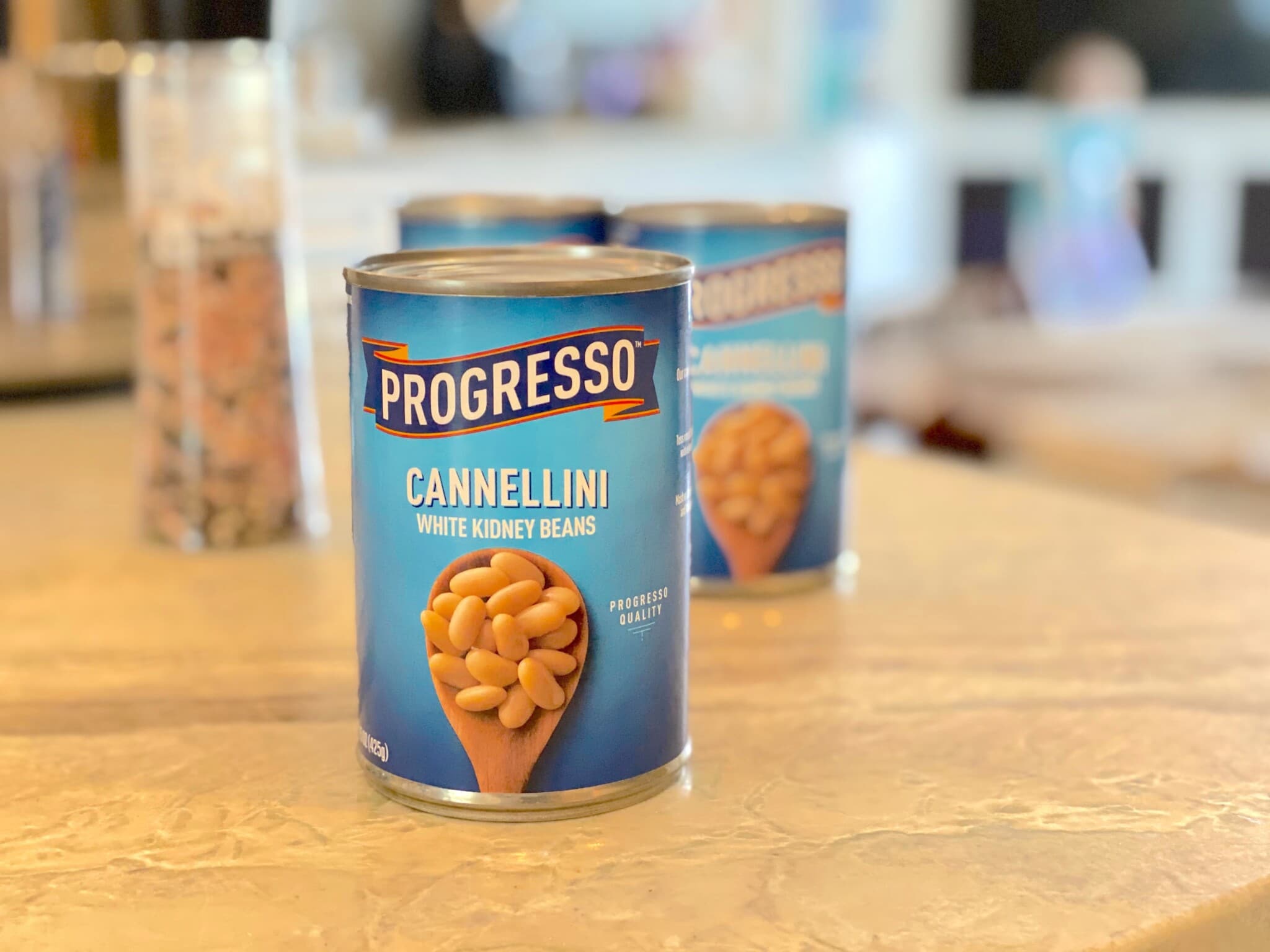 Add your chicken or veggie stock and flour until it's the right thickness for your liking. Add the beans, tomato paste, and Rotel. If you don't have Rotel on hand, you can use diced tomatoes, bell peppers, and onions. That's basically all Rotel is.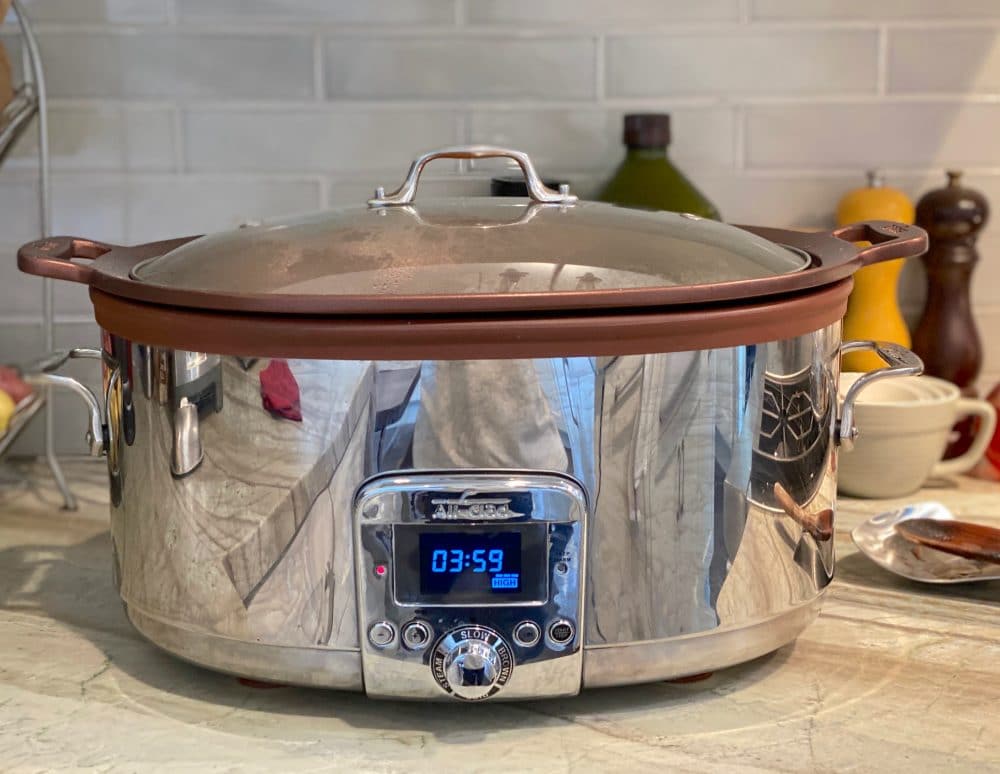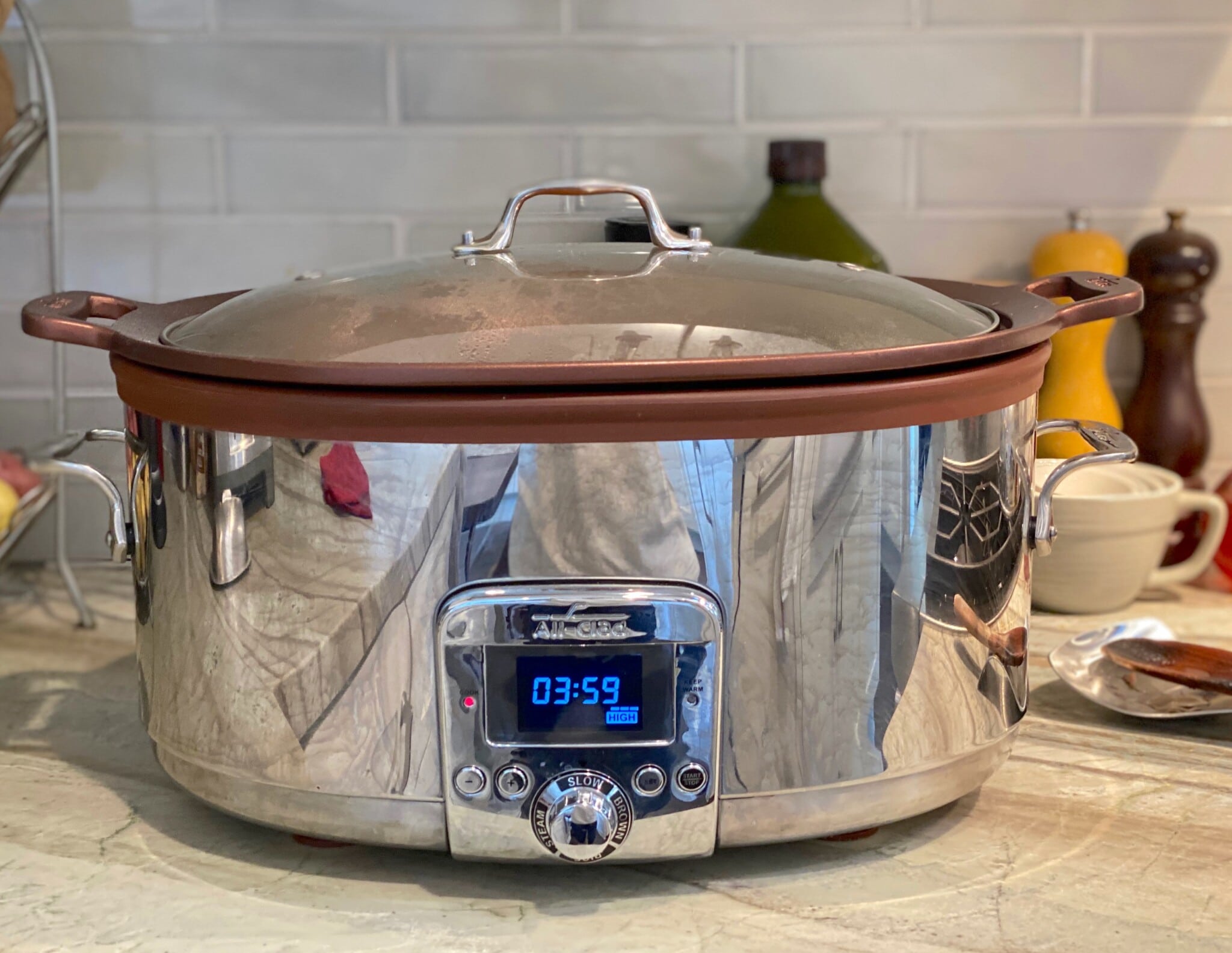 Let the mixture simmer on low for 4-5 hours. You can also make this just as easily on the stovetop because everything is already cooked through. The longer it simmers, the more the ingredients will come together making it more flavorful.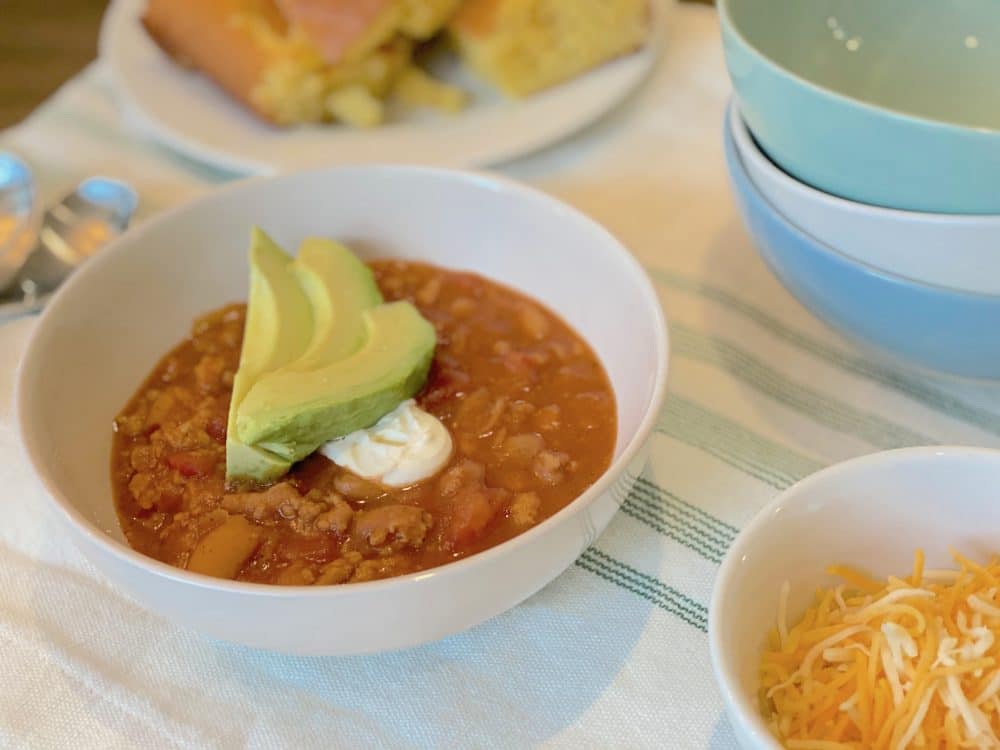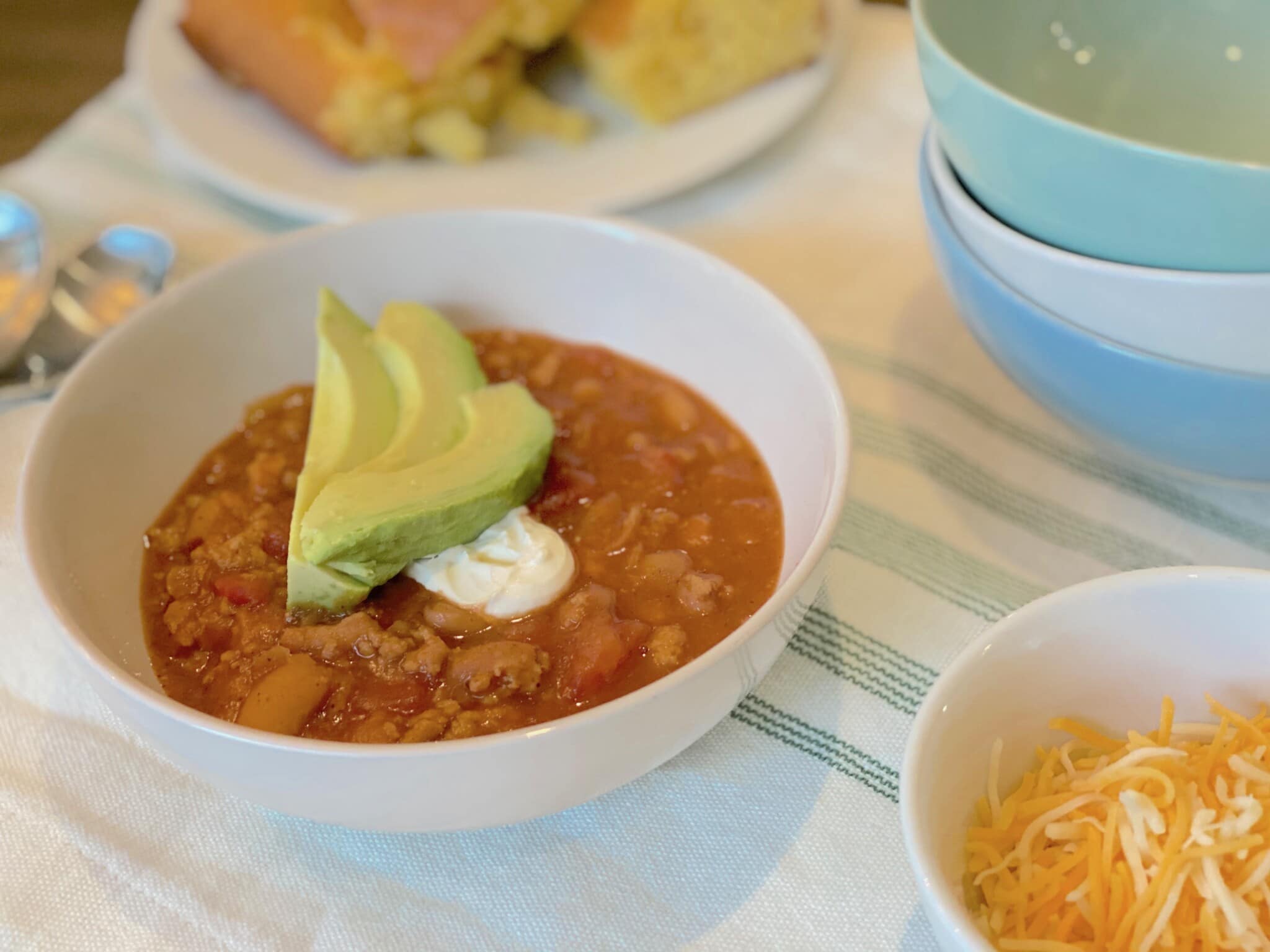 I don't know how I got so lucky, but each member of my family enjoys chili in a different way. We all like different toppings. This really is fun because we set up a "chili bar" where we can all add our own toppings to our bowls. Get creative with your toppings so no one can complain. We put out cheese, sour cream, scallions, avocado, tortilla strips, hot sauce, and peppers. And of course, a big square of cornbread to compliment this meal.
How do you make your chili? Spicy or mild? Meat or no meat? There are so many ways to make chili and it's a great way to get the kids into cooking.