We just watched Disney Pixar's Onward last night, the first night of its digital release, and we loved it! Onward is a cute story is about two brothers, Barley and Ian, who go on an adventurous quest in search of just a little magic so they can spend one more day with their dad, who died just before Ian was born. Because he was so young when his father died, Barley can barely remember anything about him. And even more sadly, Ian has no memories of his father, except for an old cassette tape recording of his voice.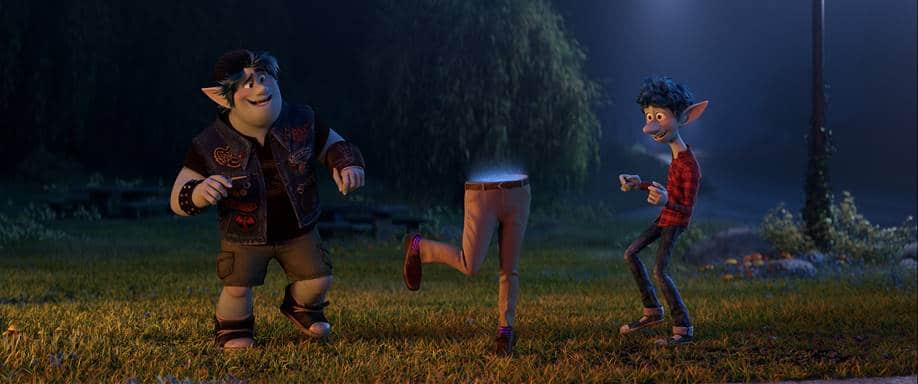 Onward has everything we've come to expect of Pixar's films: excellent storytelling, ups and downs, lovable characters, upbeat music, and wondrous animation. Our family strongly recommends it for yours. Especially if, like us, you're cooped up in your home during these difficult times.
Coloring sheets and memory game downloads
In celebration of Onward's early release on digital (just two weeks after its theatrical release, because of our adjusted home-bound lives), Disney released some Onward coloring sheets and a memory game that we get to share with you. Click on any of the images below to download the corresponding PDF, and print as many copies as you like.
Have you watched Onward yet? If you have, let us know what you thought about it in the comments below.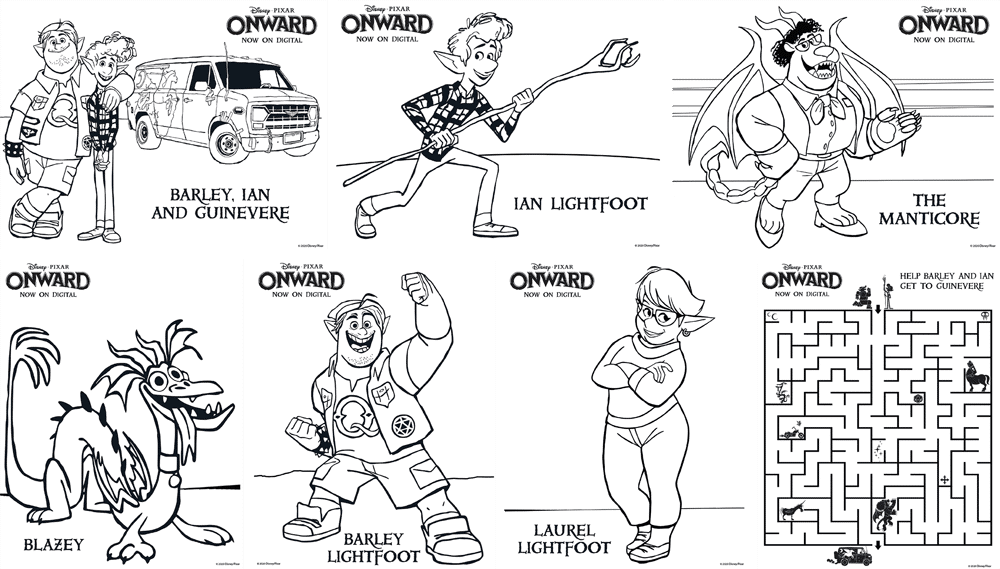 Download Onward Coloring Sheets PDF

Download Onward Memory Game PDF