Back to school with Bombas
Each pair of Bombas socks are knitted with the mantra of "bee better" as a reminder that for each pair purchased, one pair is donated to someone in need.

Disclosure: We were provided a complimentary (or discounted) product or service and/or given compensation in exchange for our thoughts about it.
This year, we partnered with Bombas for socks for the whole family. It's because of Bombas' mission: "Bee Better" that we looked to them for getting the girls ready to go. Each pair of their socks knits in the mantra of "bee better" as a reminder that with every pair you purchase, Bombas donates one pair to someone in need. You can't go wrong there. So our girls look great and will wear a great pair of socks each day.
I have no idea why I'm always shocked when the summer months are over, and it's time to go back to school. Time goes by faster and faster each year. We're now in the stage of life where we hold tight to our girls as they grow up so fast. Fortunately, we don't need to do much around here to get ready to go back to school. School uniforms make that easy for us. We just need to buy some necessities. And these socks arrived at the perfect time.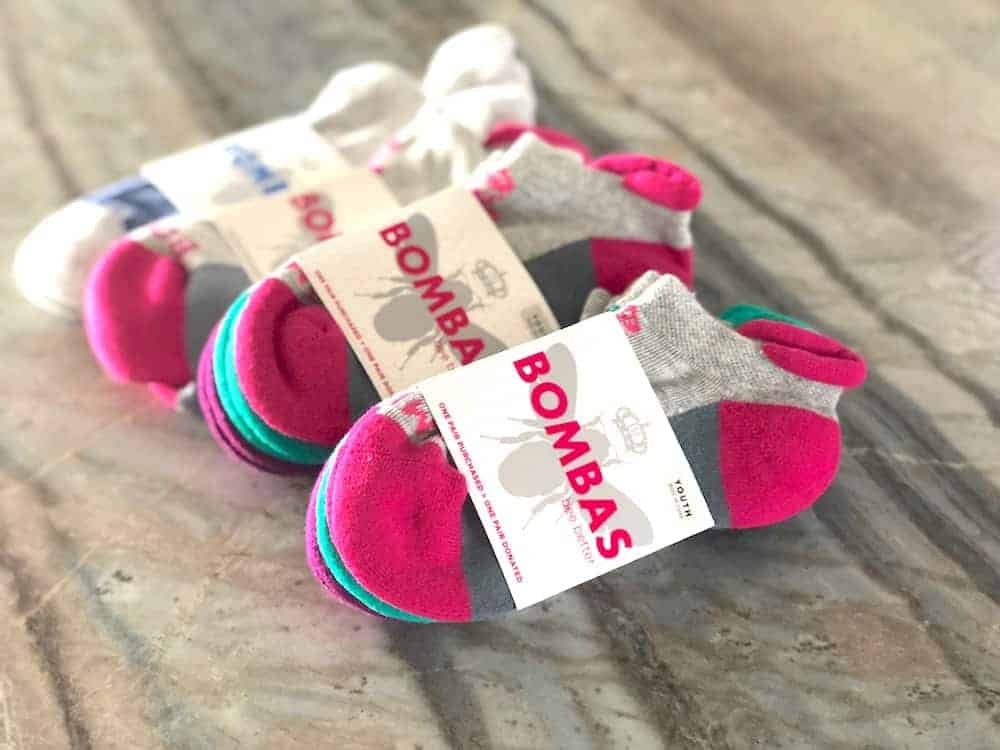 Bombas are fully equipped with:
Stay-Up Technology – The perfect tension and elasticity so they stay up and aren't too tight.
Seamless Toe – You know that annoying bump on the toes of most socks? They got rid of it.
Blister Tab – A tiny ankle cushion to prevent painful rubbing and chaffing.
Super-Soft Premium Cotton – Material that wicks away moisture from sweaty toes and feels like a hug around your foot.
Kid-Proof Guarantee – If your kid scuffs, tears, or just plain grows out of their socks within a year, Bombas will replace them or send the next size up free of charge.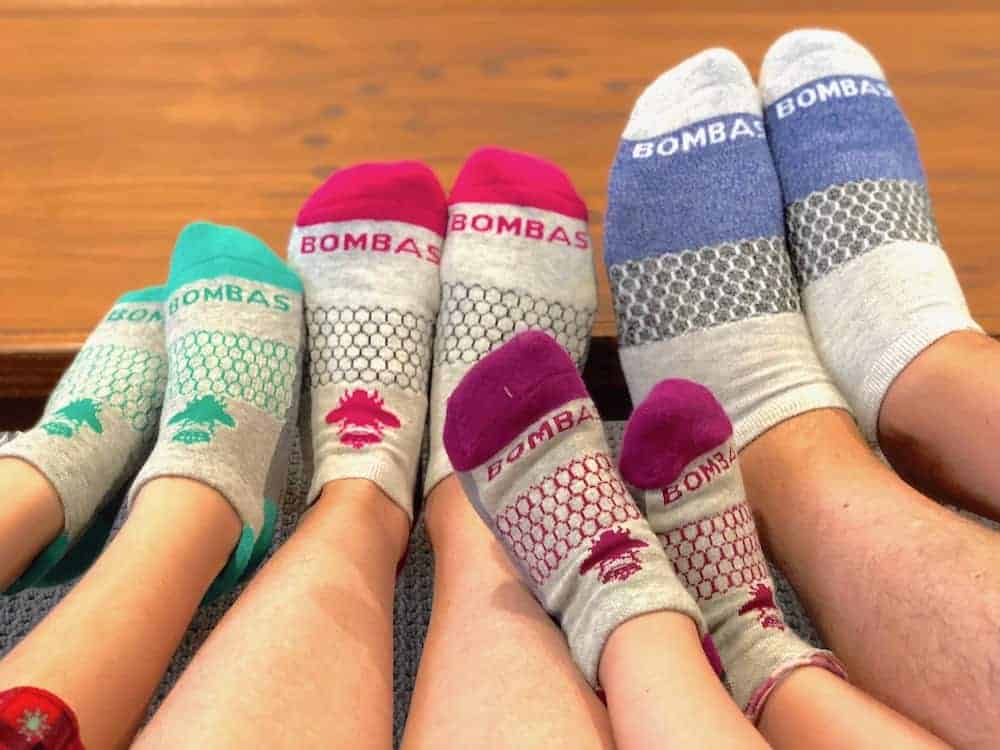 We've been wearing our Bombas socks for over a month now, and we all love them. Socks with a mission to help those in need… we're sold. You can learn more about Bombas on their site and check out all the cool socks that support a great cause.