We've walked down Main Street, USA countless times. Each time we pass the Silhouette Studio, I think to myself that we should have Emma's portrait done. But we pass it by each time, in a hurry to get to something further into the park. I can't believe it took several years of going to Disneyland before we finally stopped in this cute little shop. Little did I know, in less than a minute of hand-cutting black paper, I'd see a beautiful silhouette of my daughter, perfectly frozen in time.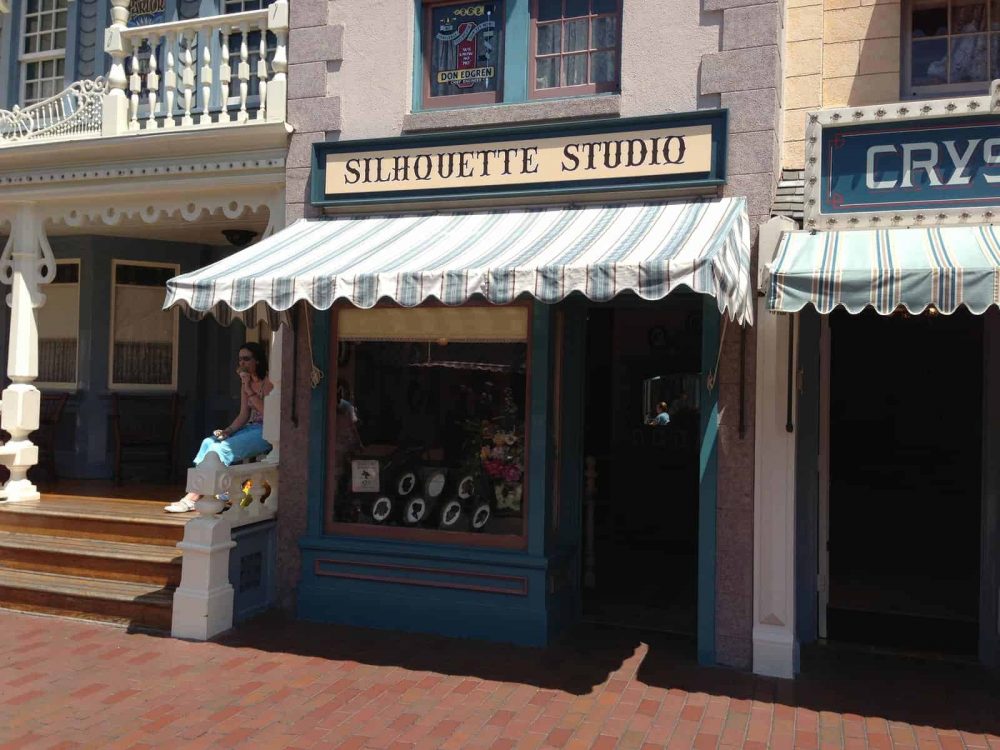 The Silhouette Studio is a timeless classic on Main Street. They've been around for almost 55 years. Each silhouette is hand-cut. Yes, hand cut in less than a minute. It's amazing to see. I can't even draw a picture of my daughter. How someone can cut out a realistic-looking silhouette of her so quickly with basic scissors and paper is beyond me.
Bonnie and Sylvia, who have been cutting out these portraits for over 30 years, keep this classic tradition alive. It's unbelievable. For only $9, you get two silhouettes mounted to nice little cards. They have frames available for an additional cost as well. This is one of the beautiful silhouettes she cut out of Emma:
Bonnie informed us the Silhouette Studio may not be around much longer. Sales of the silhouettes may not be as popular as they once were. So perhaps Disney is thinking of replacing the studio with something more modern. It would be a true shame to lose such a beautiful part of the original Main Street attractions. If you're going to Disneyland in the near future, and have ever considered getting a silhouette of your kids, don't hesitate. Nine dollars, and you'll have a little piece of history as a perfect souvenir of your trip, and a reminder of how small and innocent your little ones once were.