Amazing pumpkin cheesecake brownies
Love a good fall dessert? Take these pumpkin cheesecake brownies with you to your next event, and you'll be the talk of the town.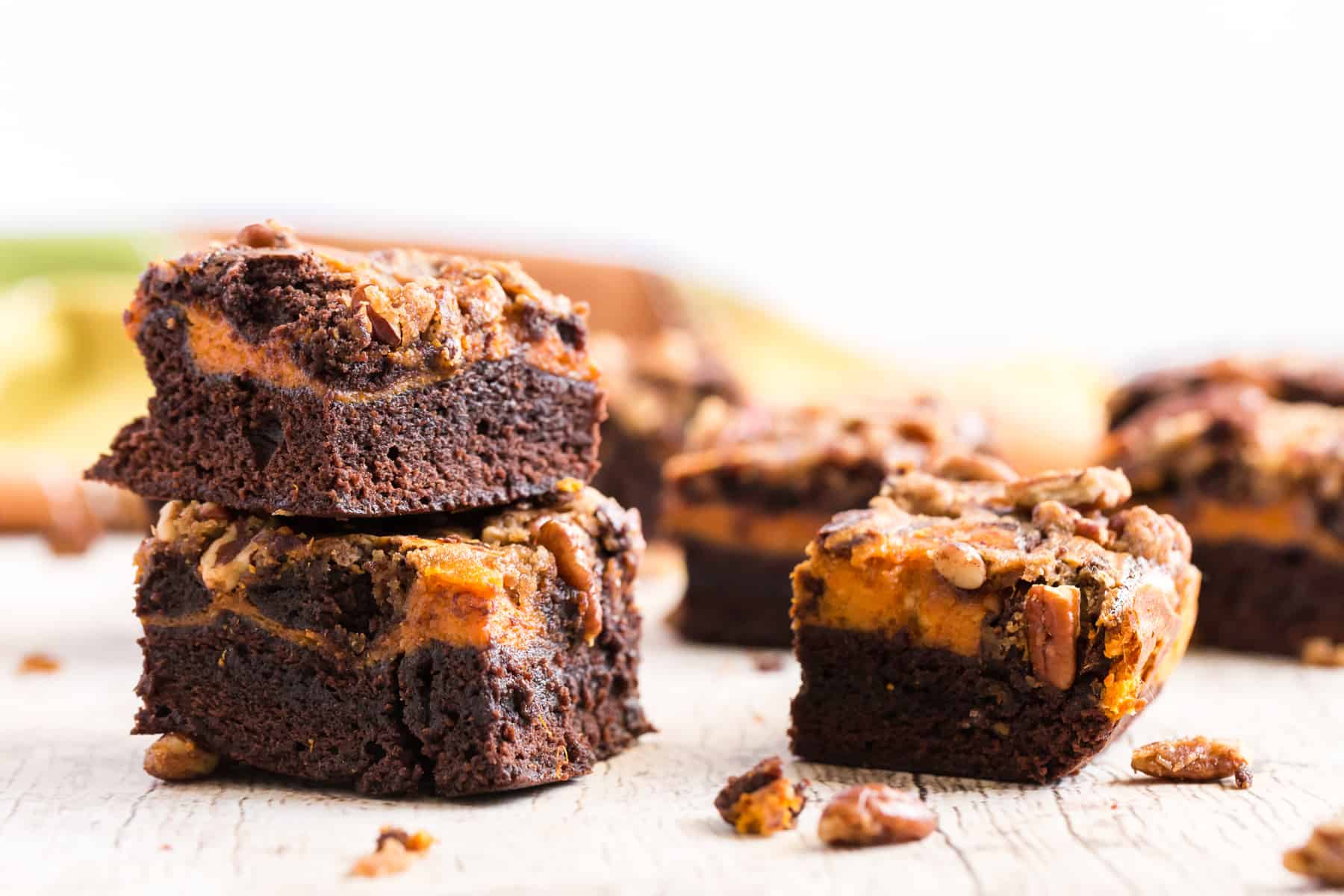 Three of my favorite things collide when I make these pumpkin cheesecake brownies. Pumpkin cheesecake? Yes, please! I love all three flavors and when combined together they make the perfect dessert. It sounds and feels complicated. But here's a step-by-step on how to make these fantastic brownies.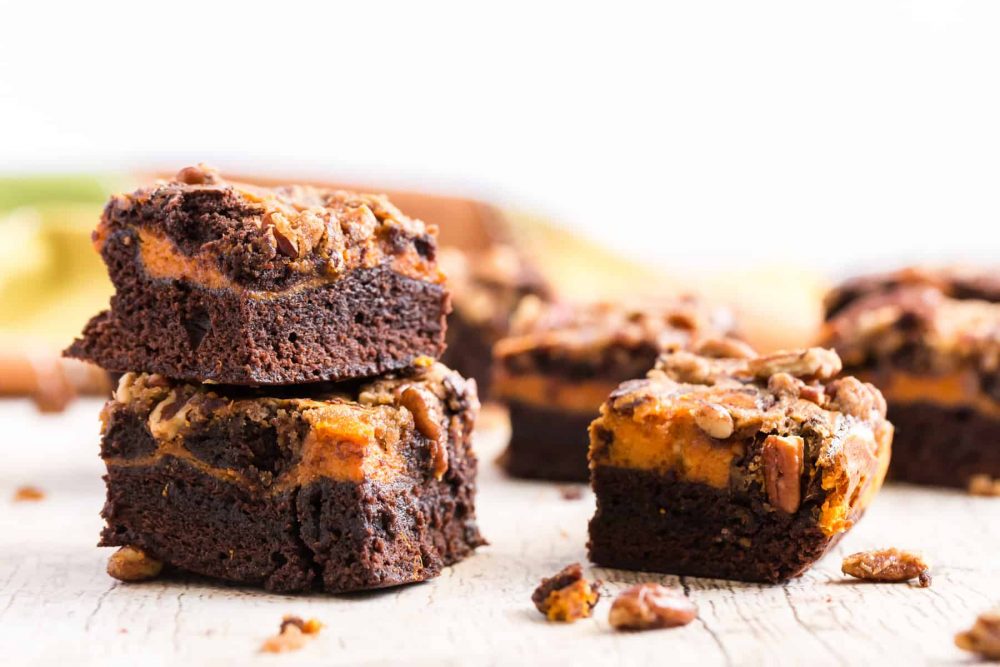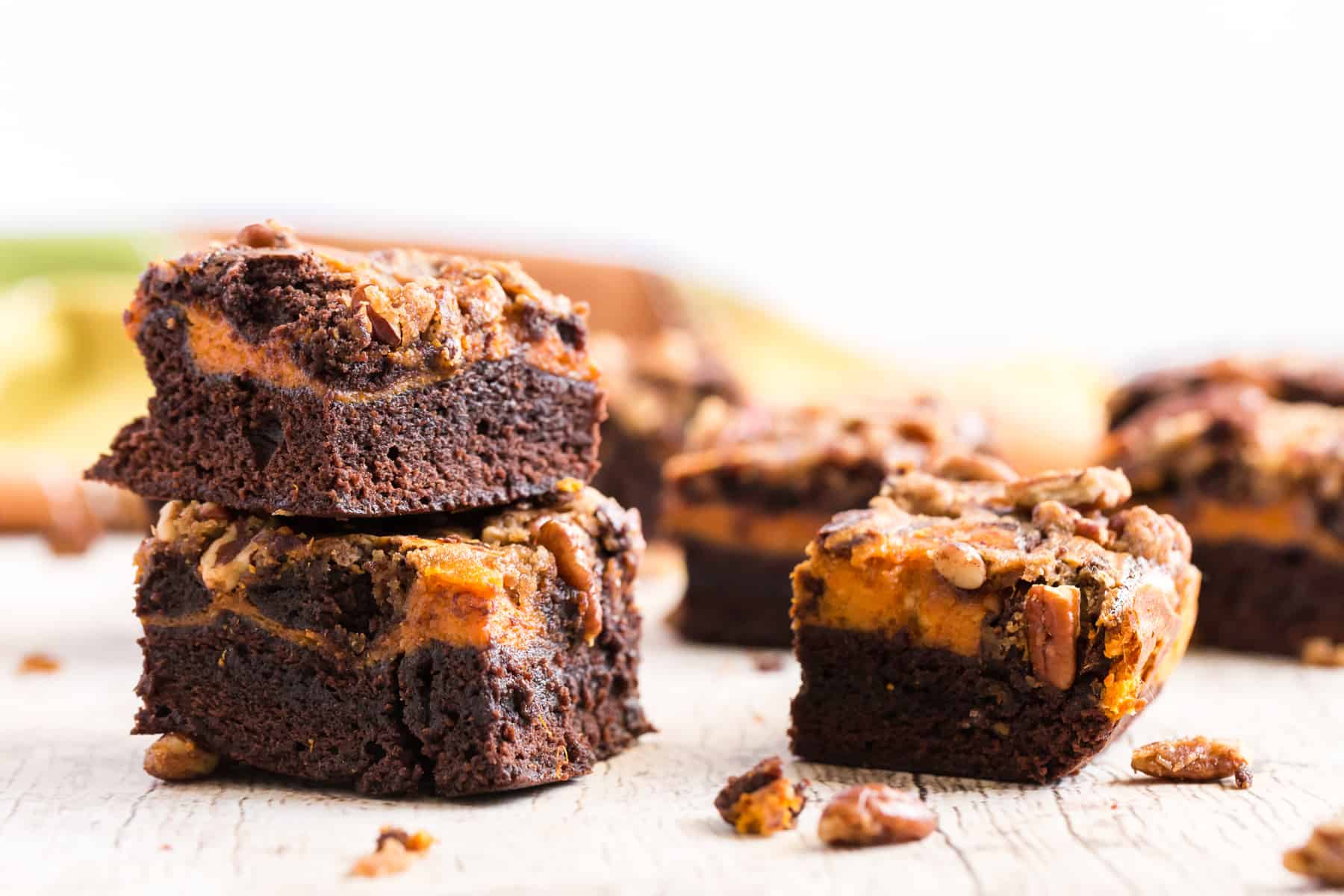 Pumpkin cheesecake brownies with pecan streusel
Servings: 16
Prep time: 15 min
Cook time: 55 min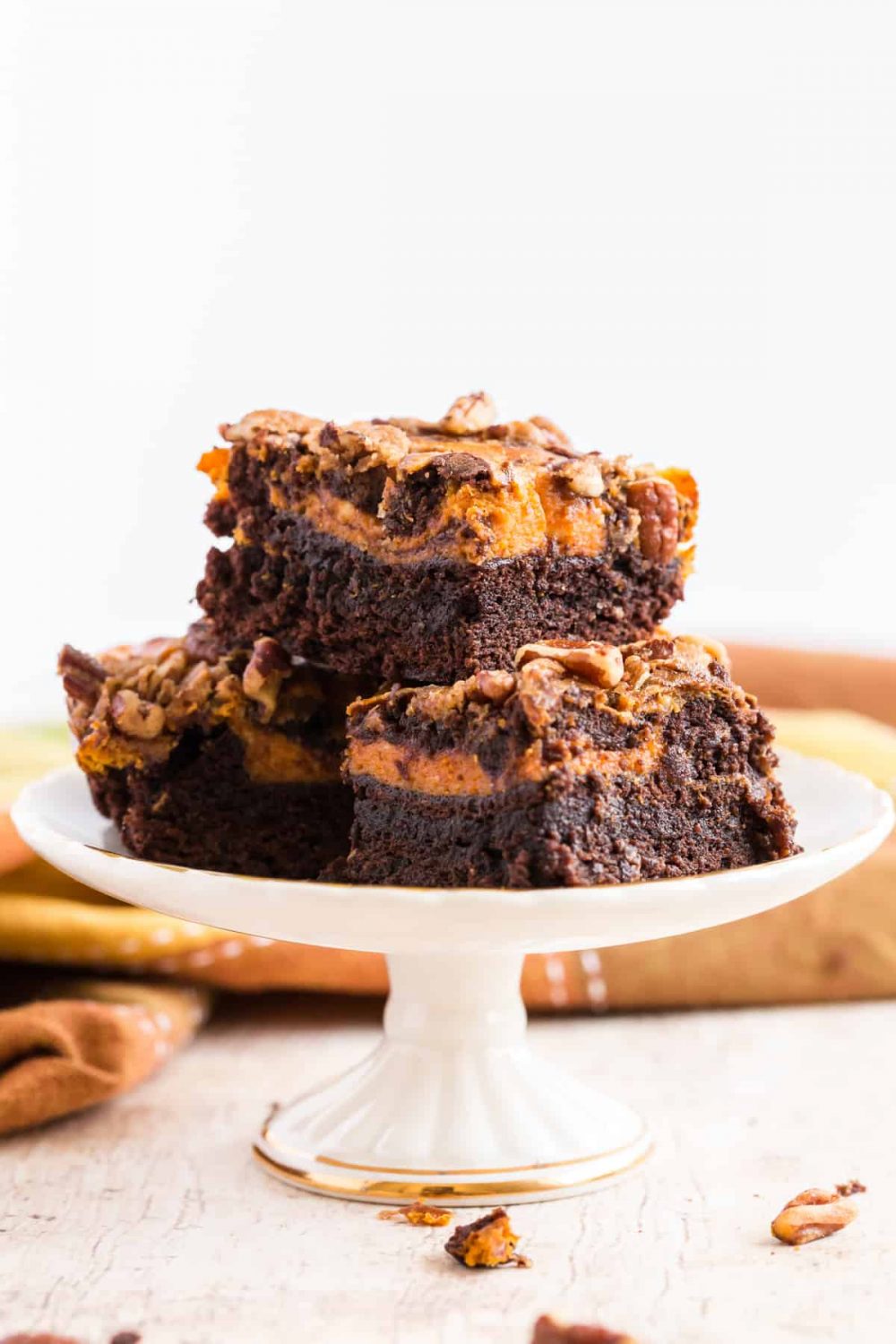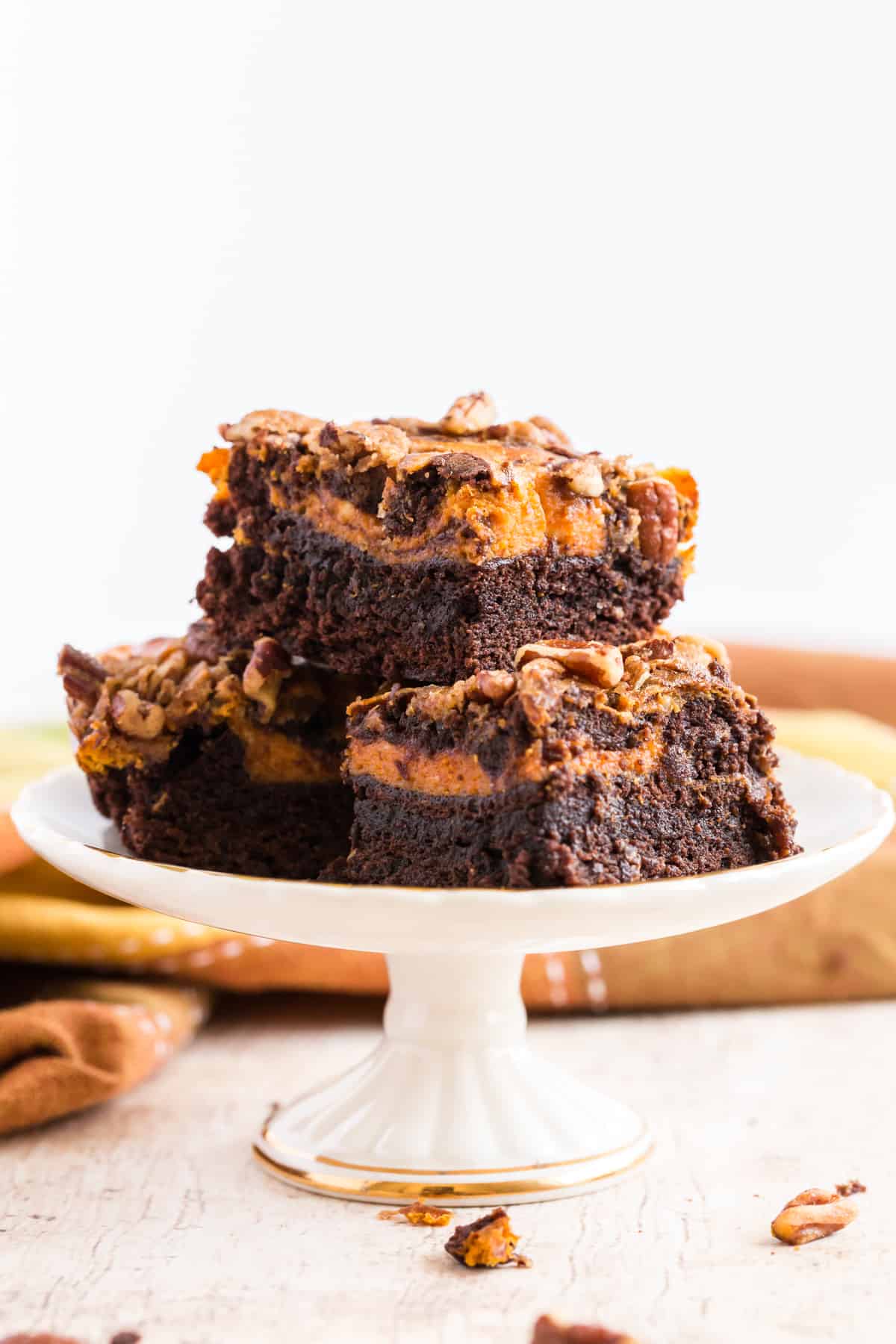 Make the Brownies
Make the brownies according to package directions. I have used a lot of brownie mixes in the past but I always fall back on Dunkin Hines. They always come out the exact same each time.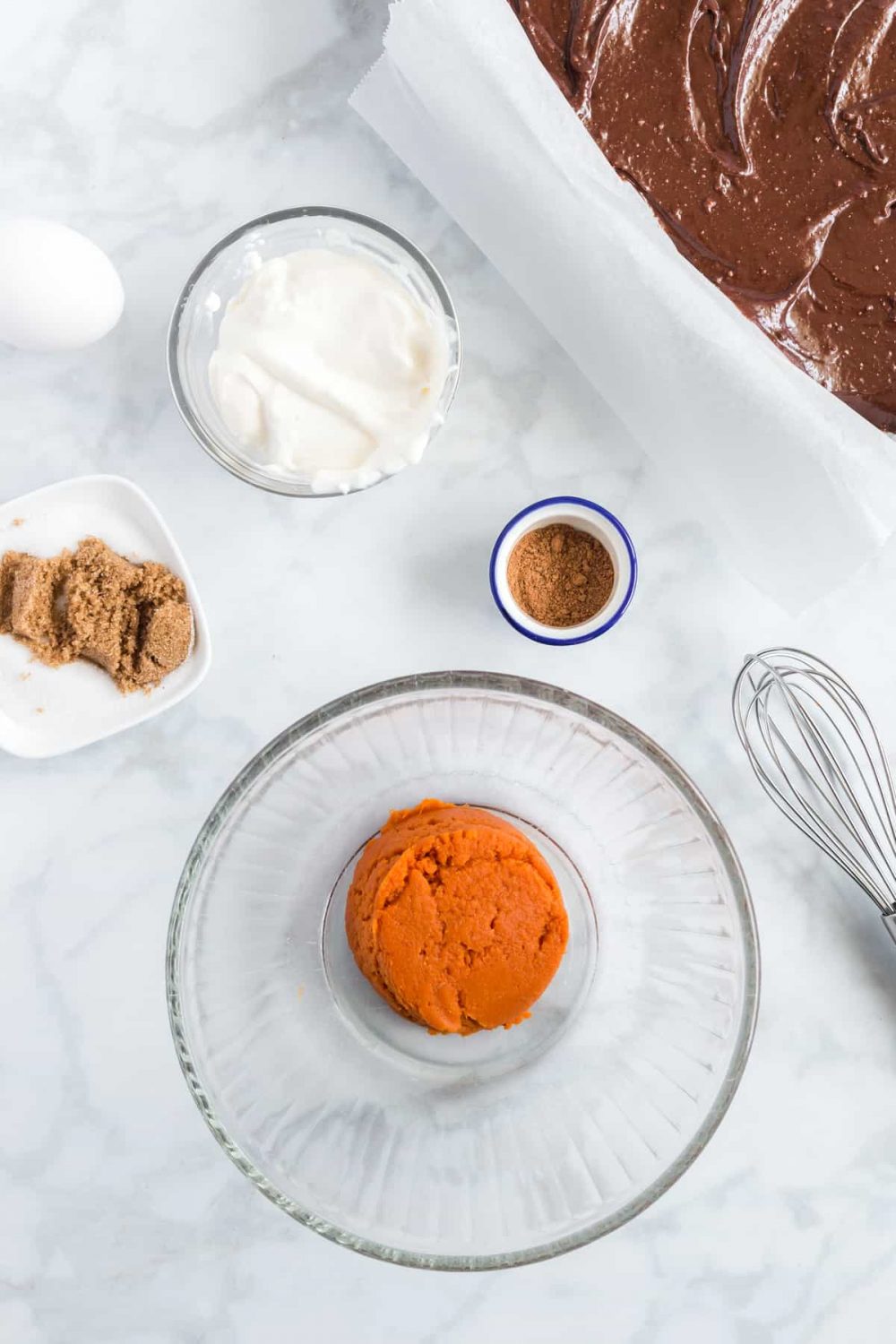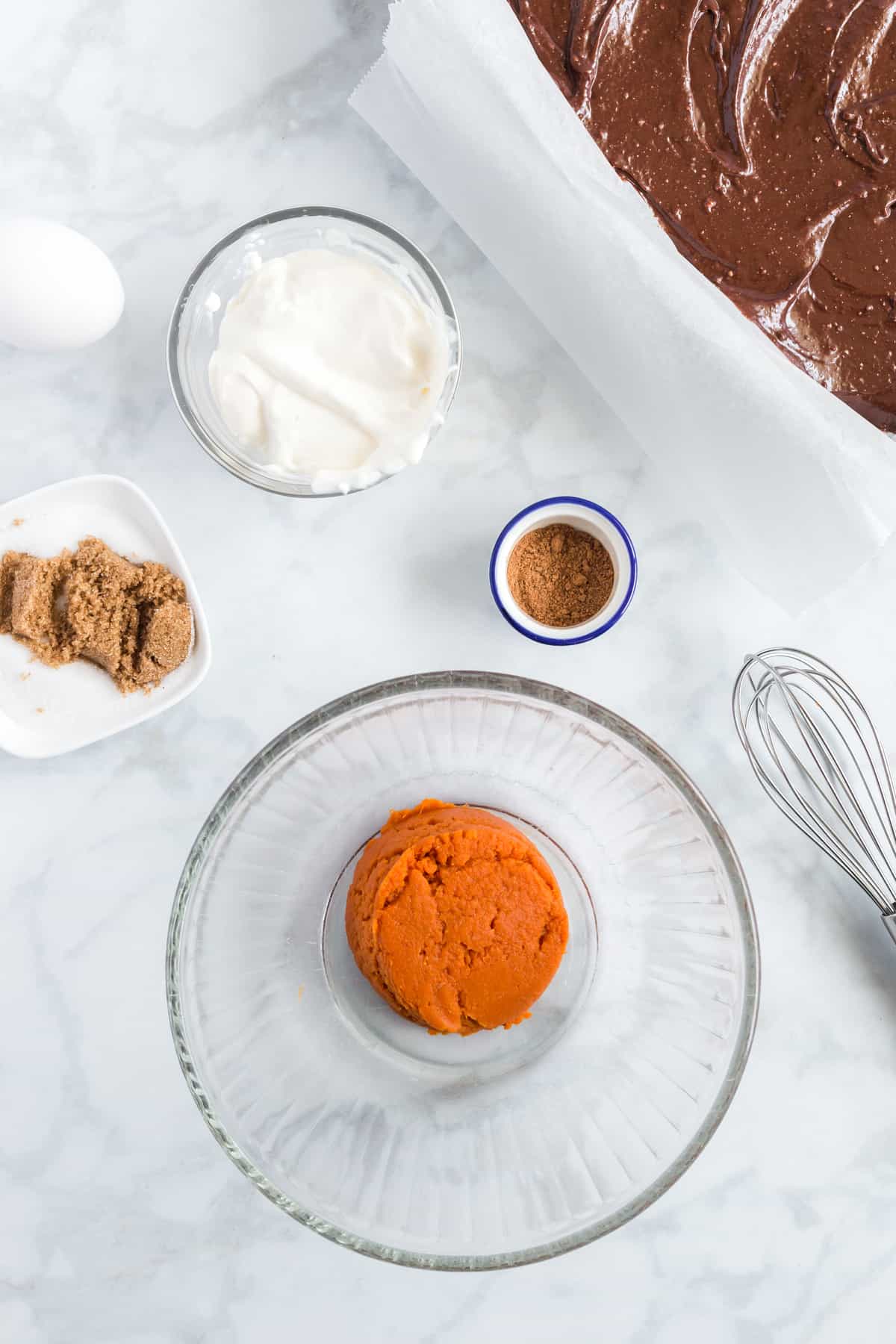 For the Cheesecake Layer
½ Cup softened cream cheese
½ Cup canned pumpkin
2 tbsp sugar
1 tbsp brown sugar
1 egg
½ tsp pumpkin pie spice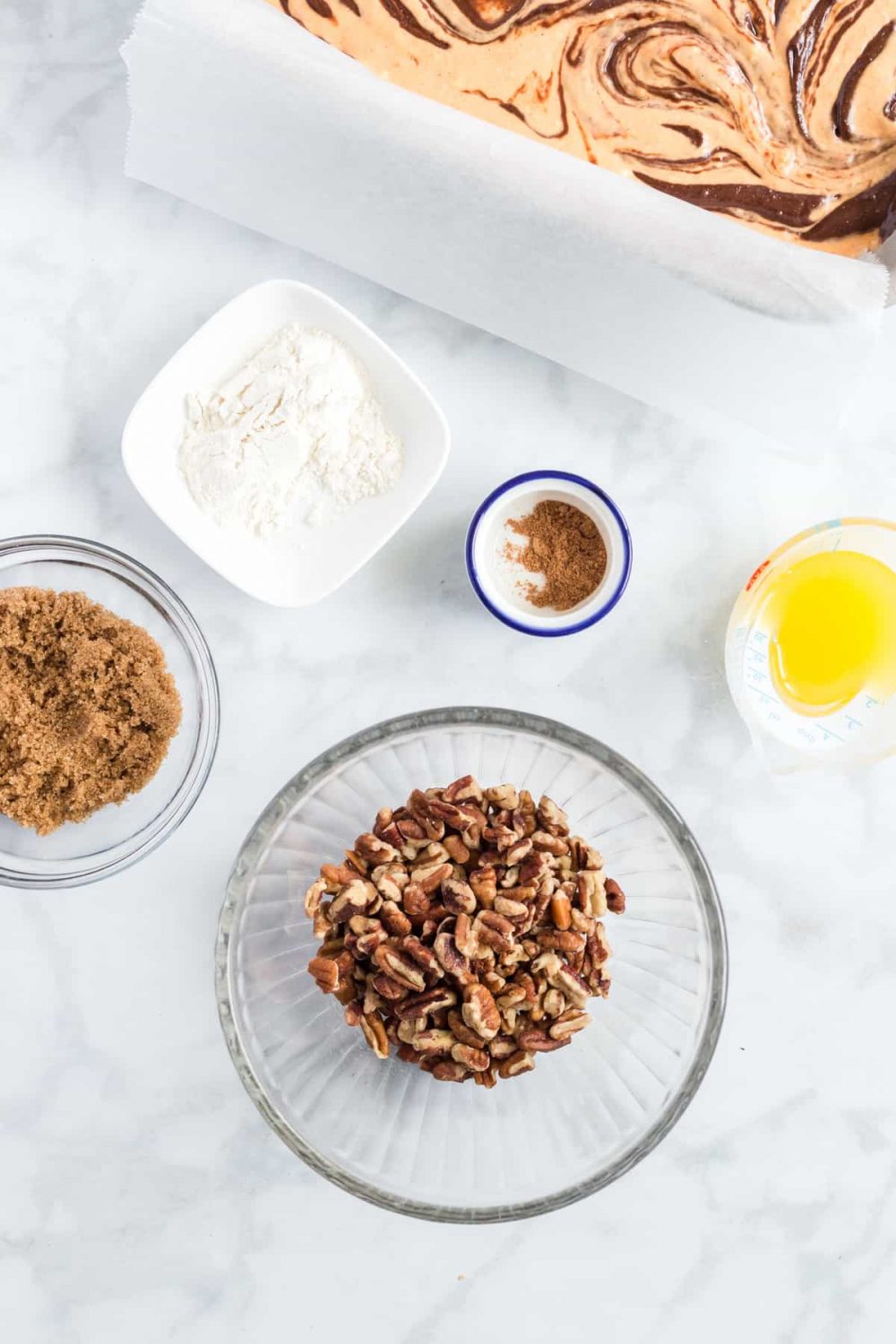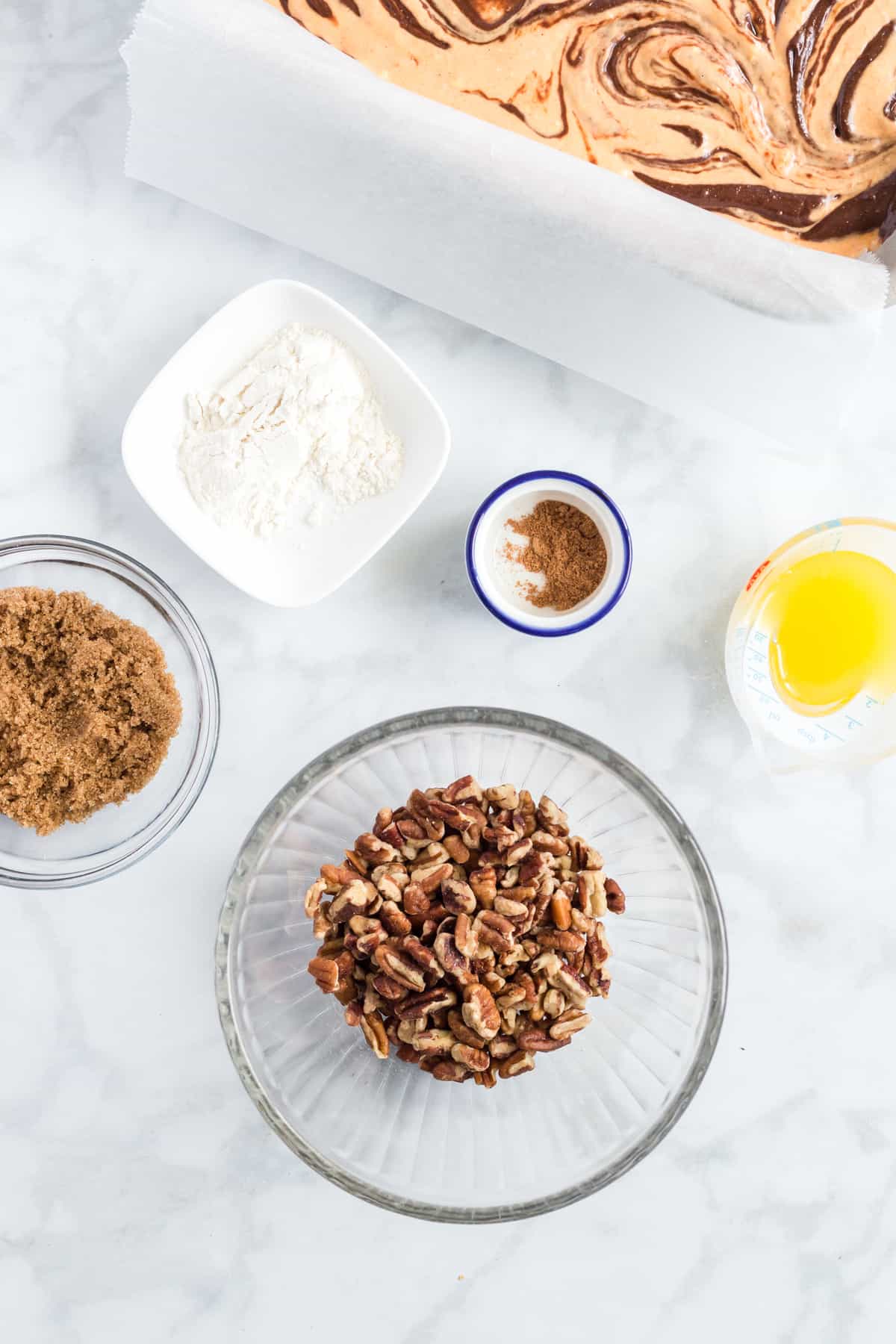 For the Streusel
½ Cup chopped pecans
2 tbsp brown sugar
1 tbsp flour
2 tbsp melted butter
¼ tsp pumpkin pie spice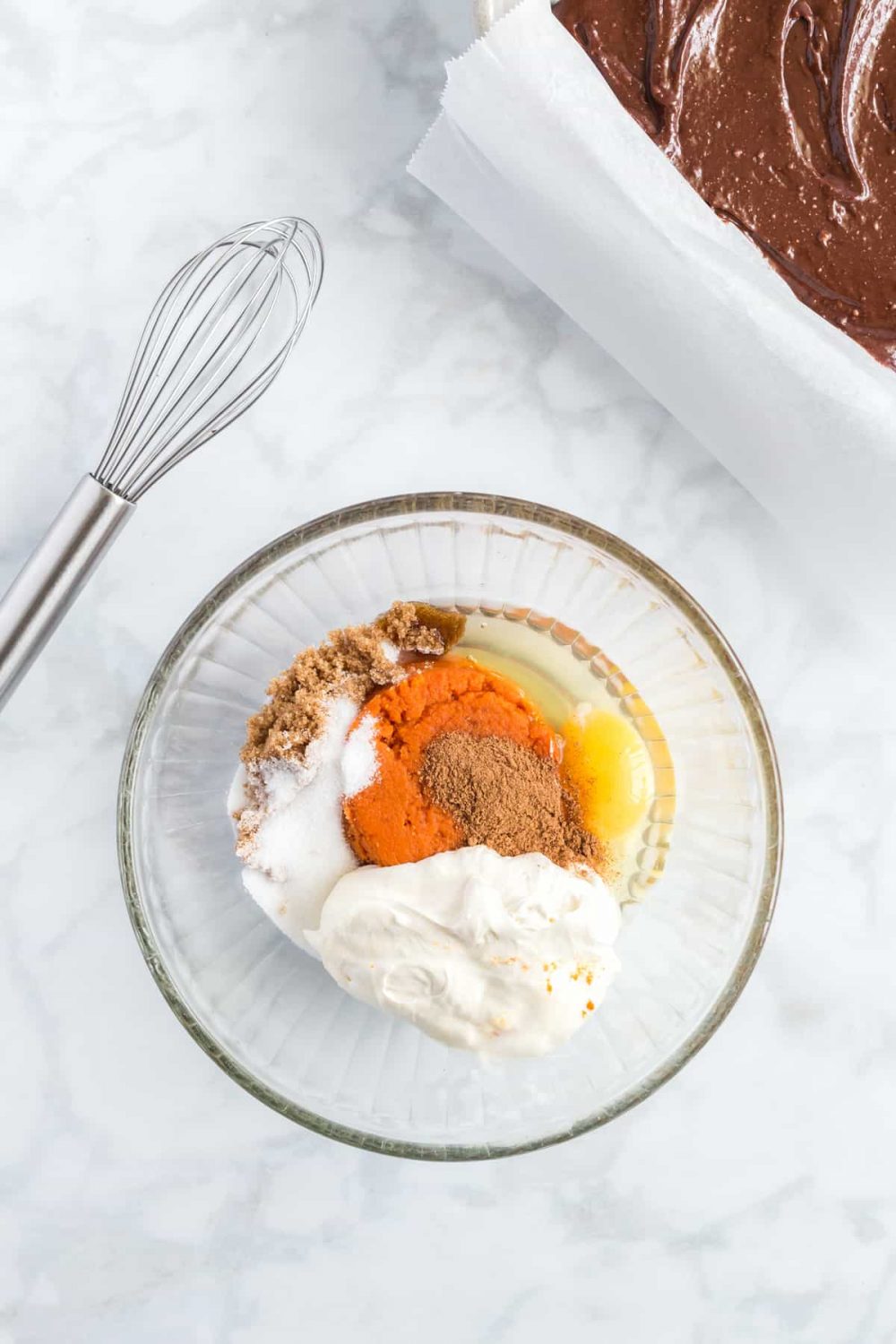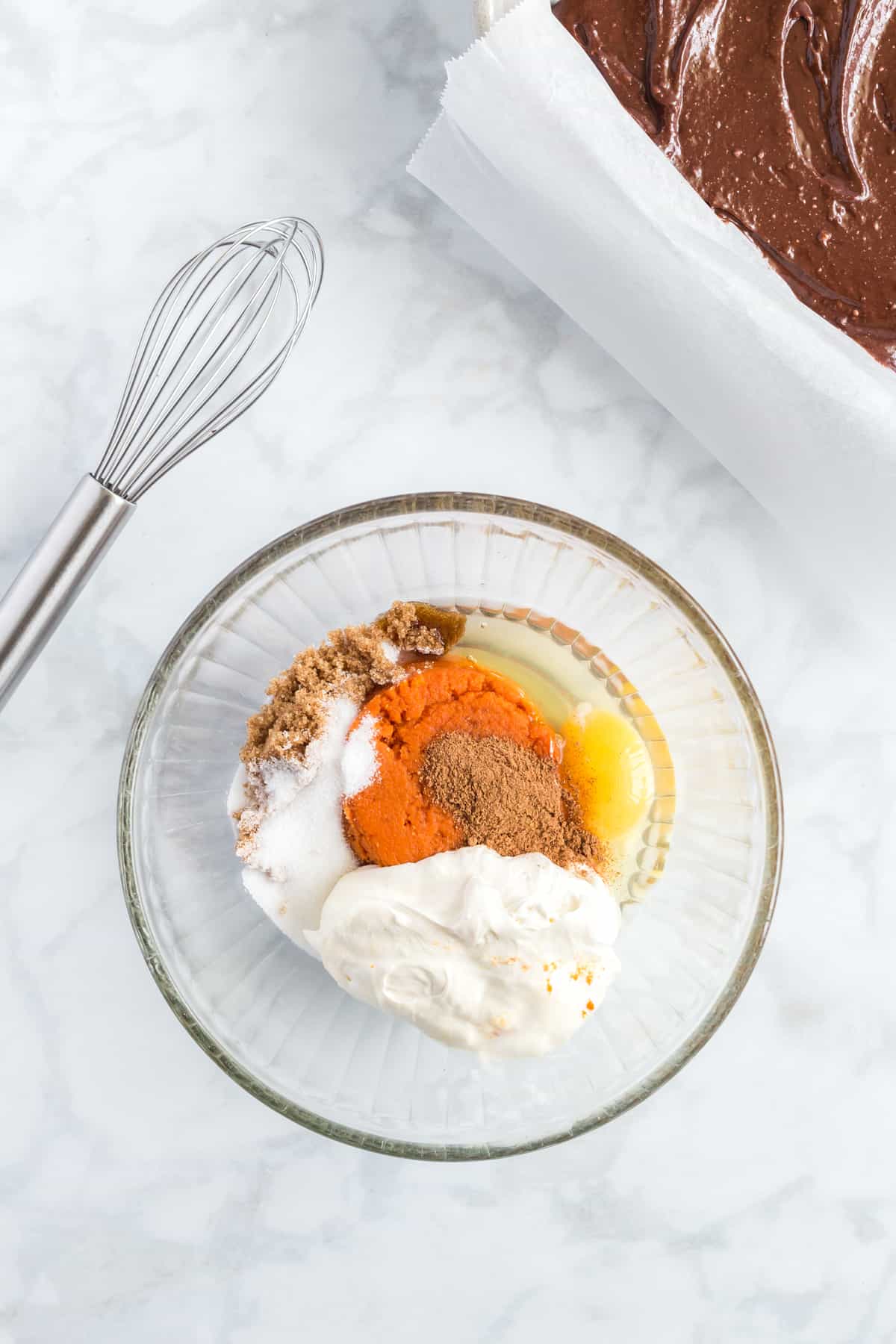 Line a 7×9 pan with parchment paper, or spray with non stick spray.  (can use 8×8 pan instead)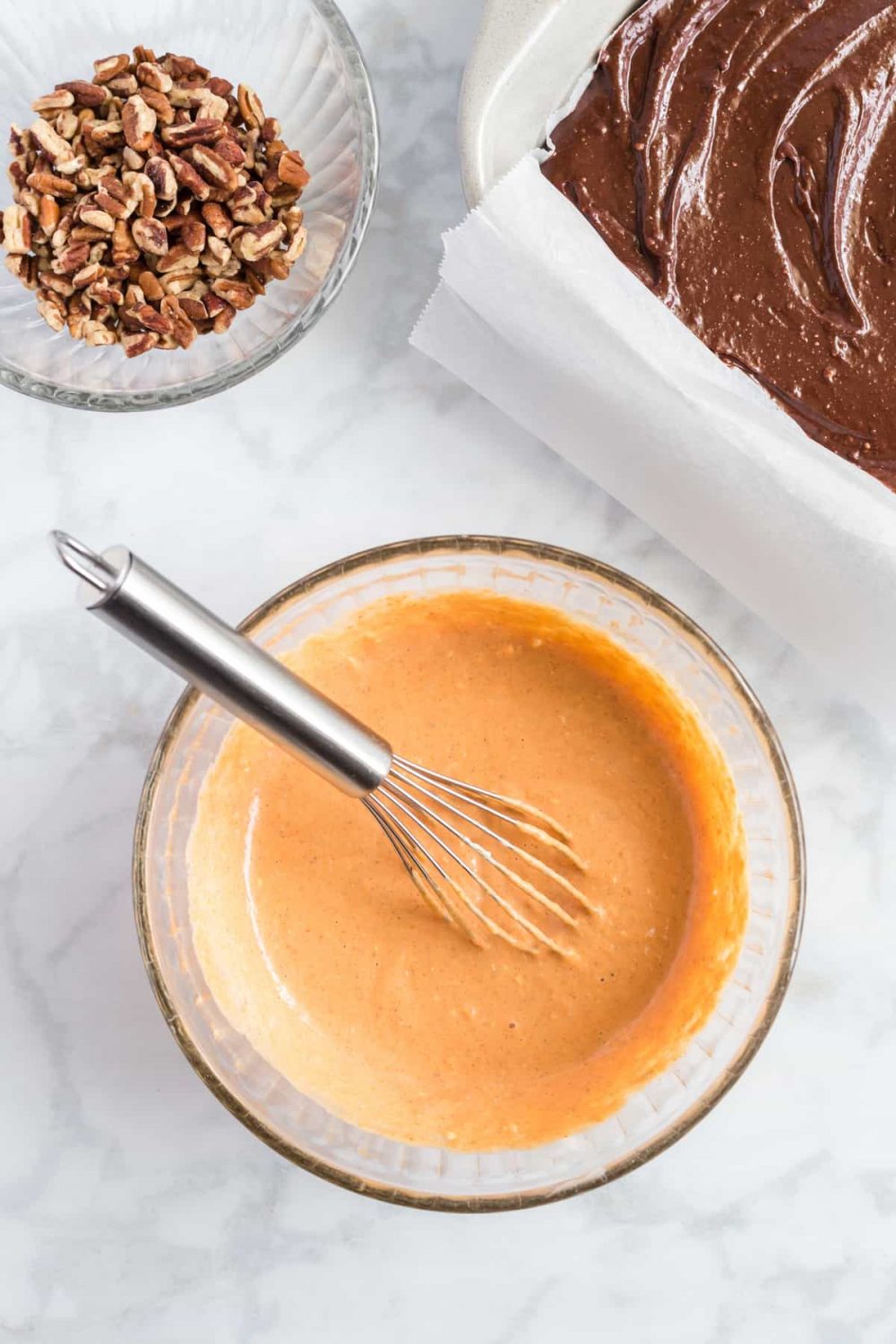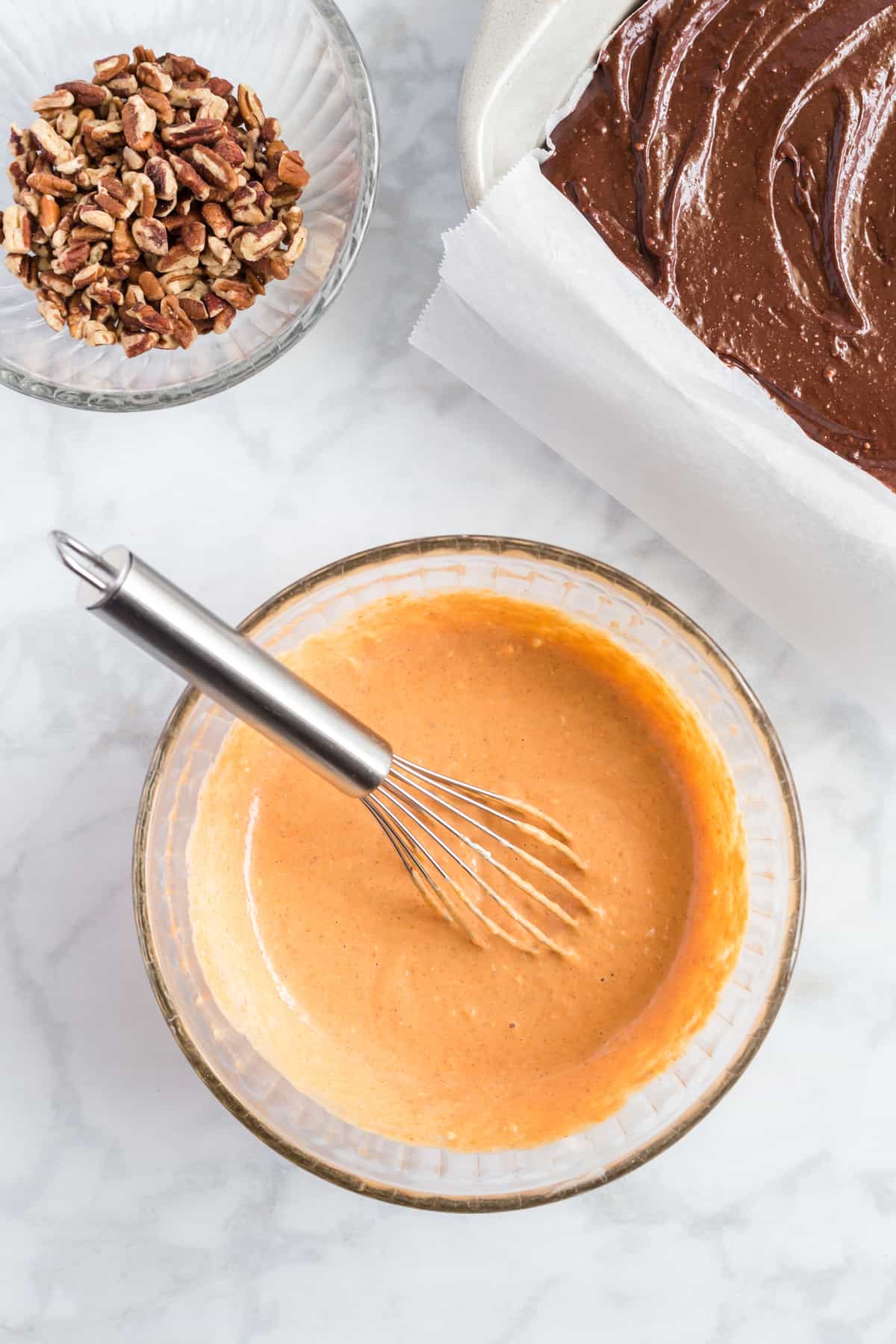 Prepare brownie mix according to package directions and pour into prepared pan, reserving ½ cup for later.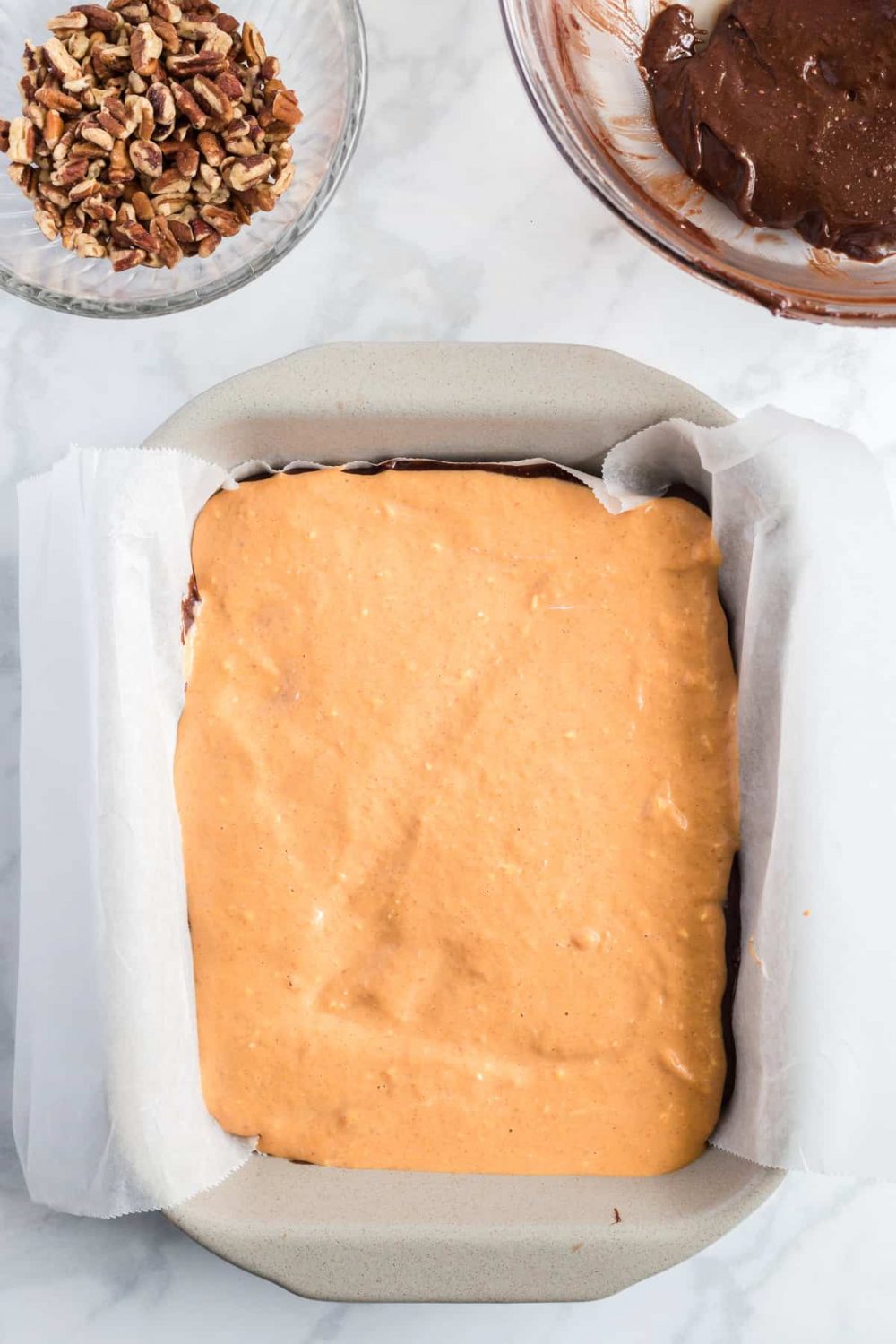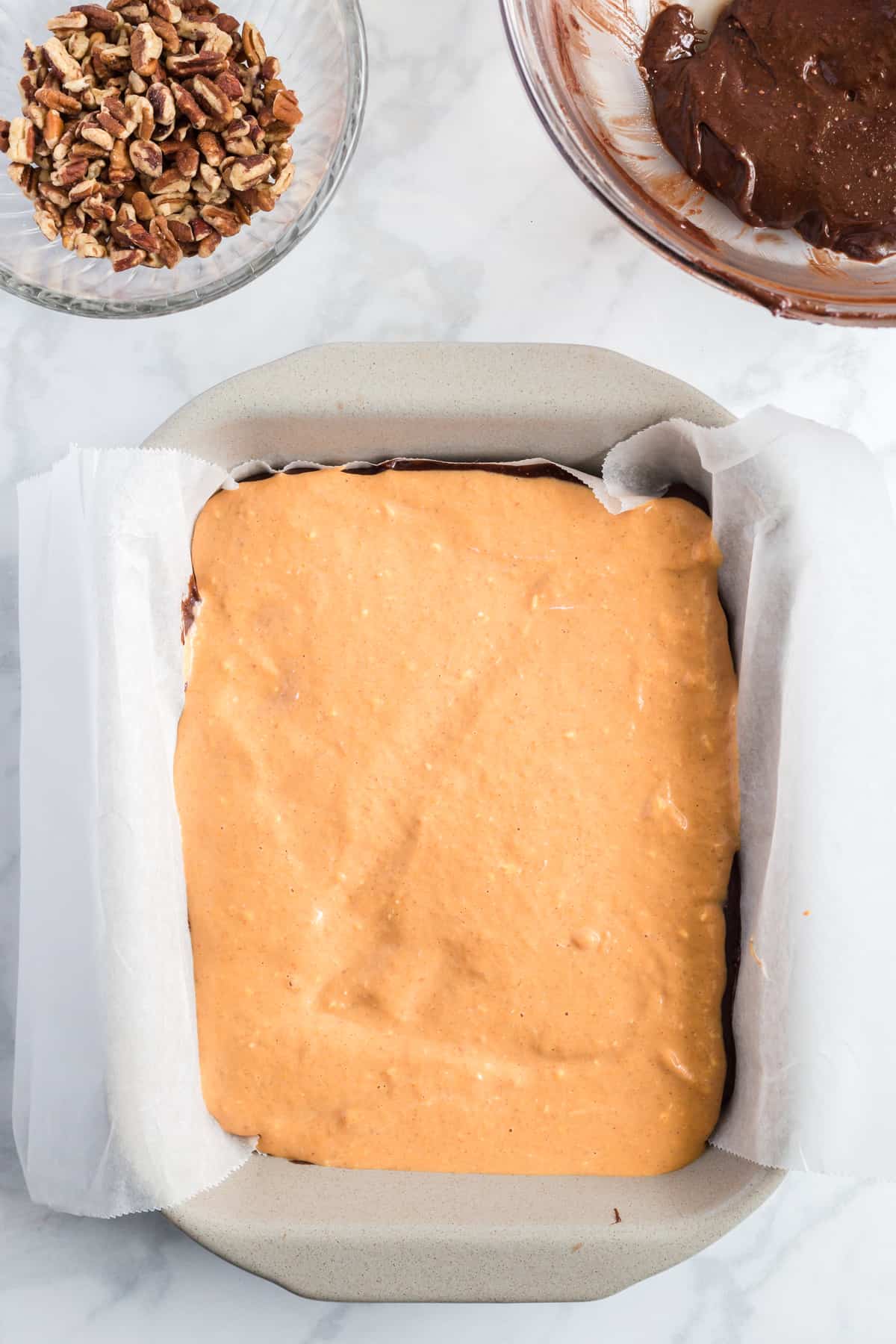 In a small bowl, mix together the ingredients for the cheesecake layer (cream cheese, pumpkin, sugars, egg and pumpkin pie spice.)  Pour over brownie and smooth out.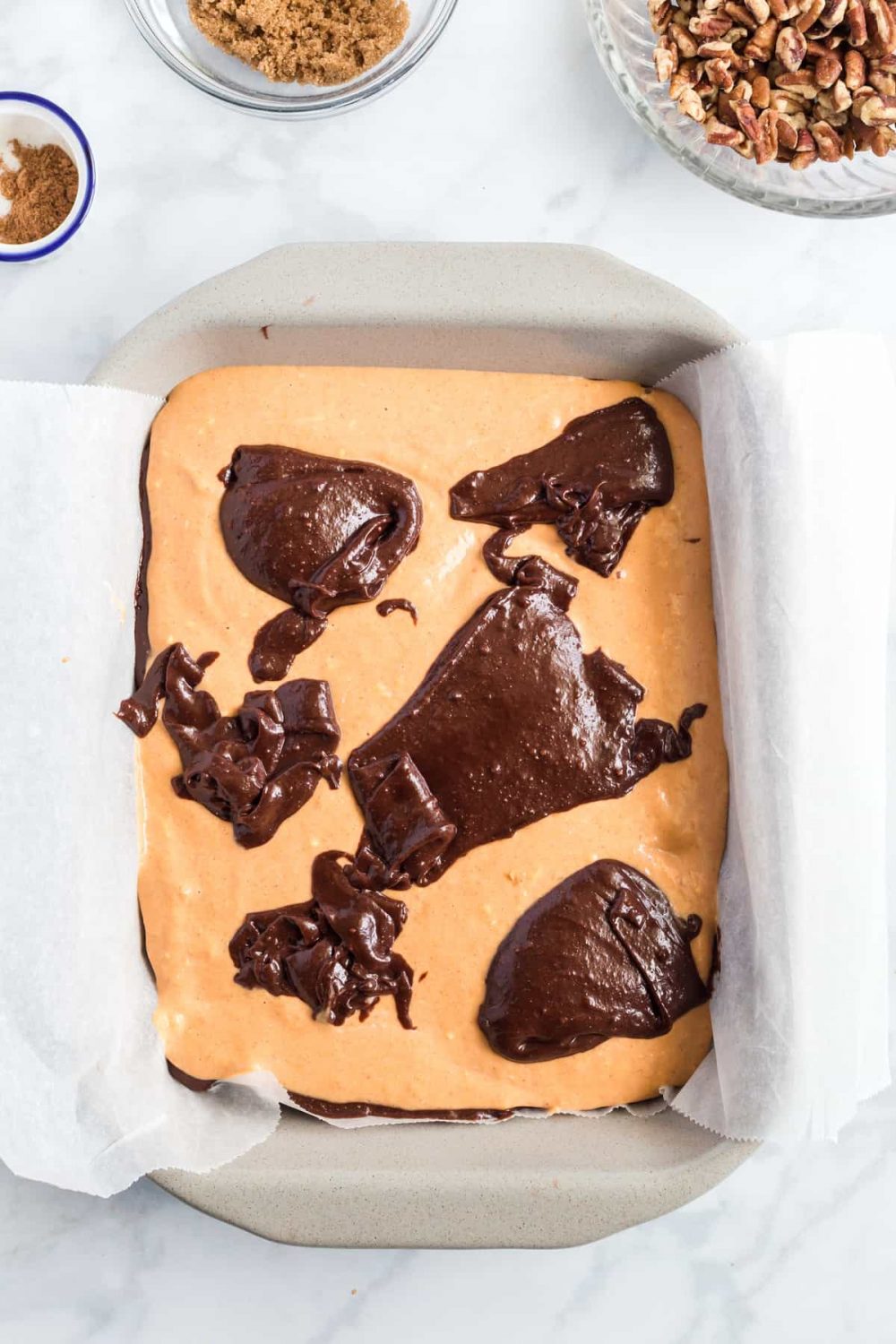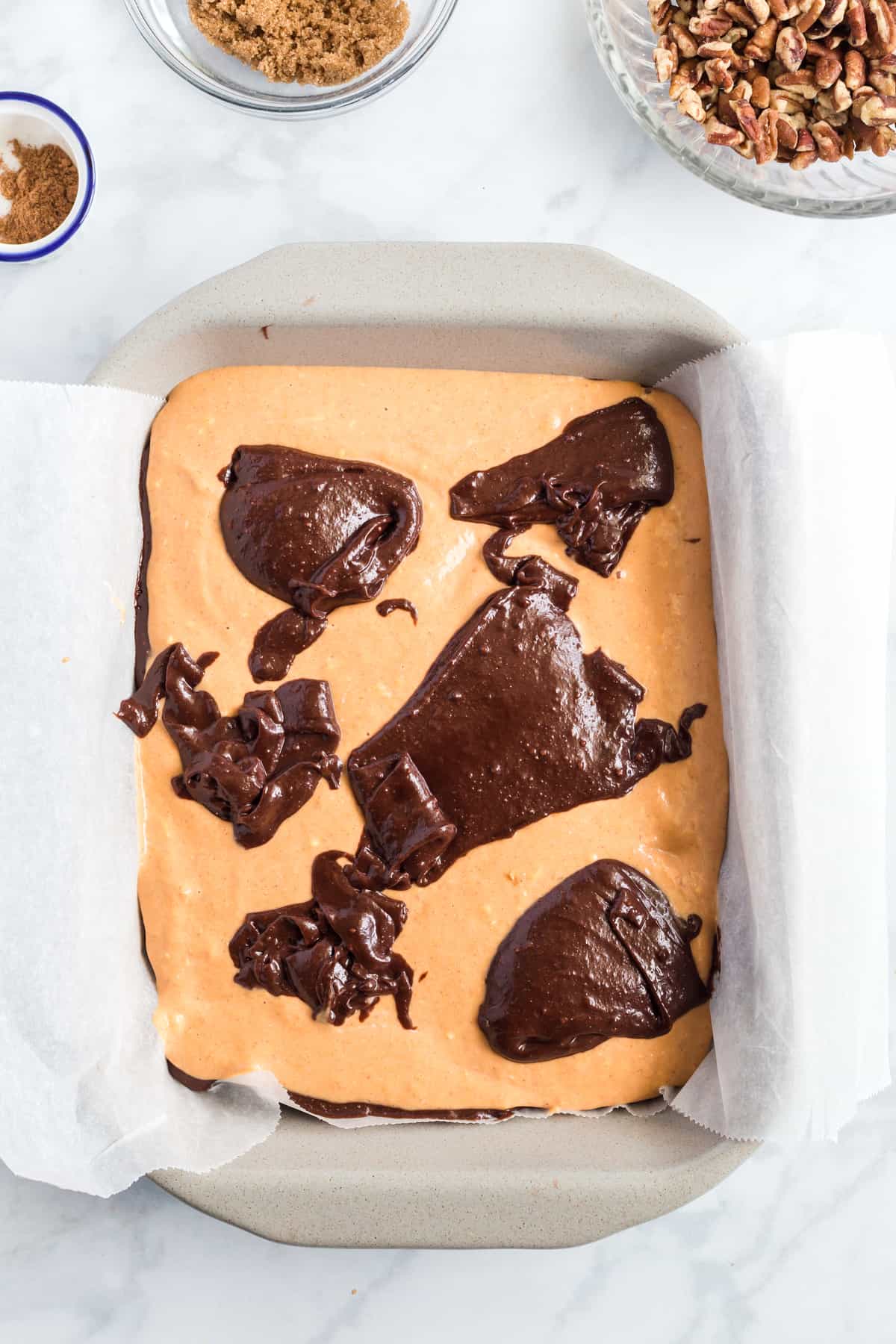 Drop the reserved ½ cup of brownie batter by the spoonful over the cheesecake layer, then gently swirl the two layers with a spoon or spatula.  Be sure not to over mix, you are looking for swirls.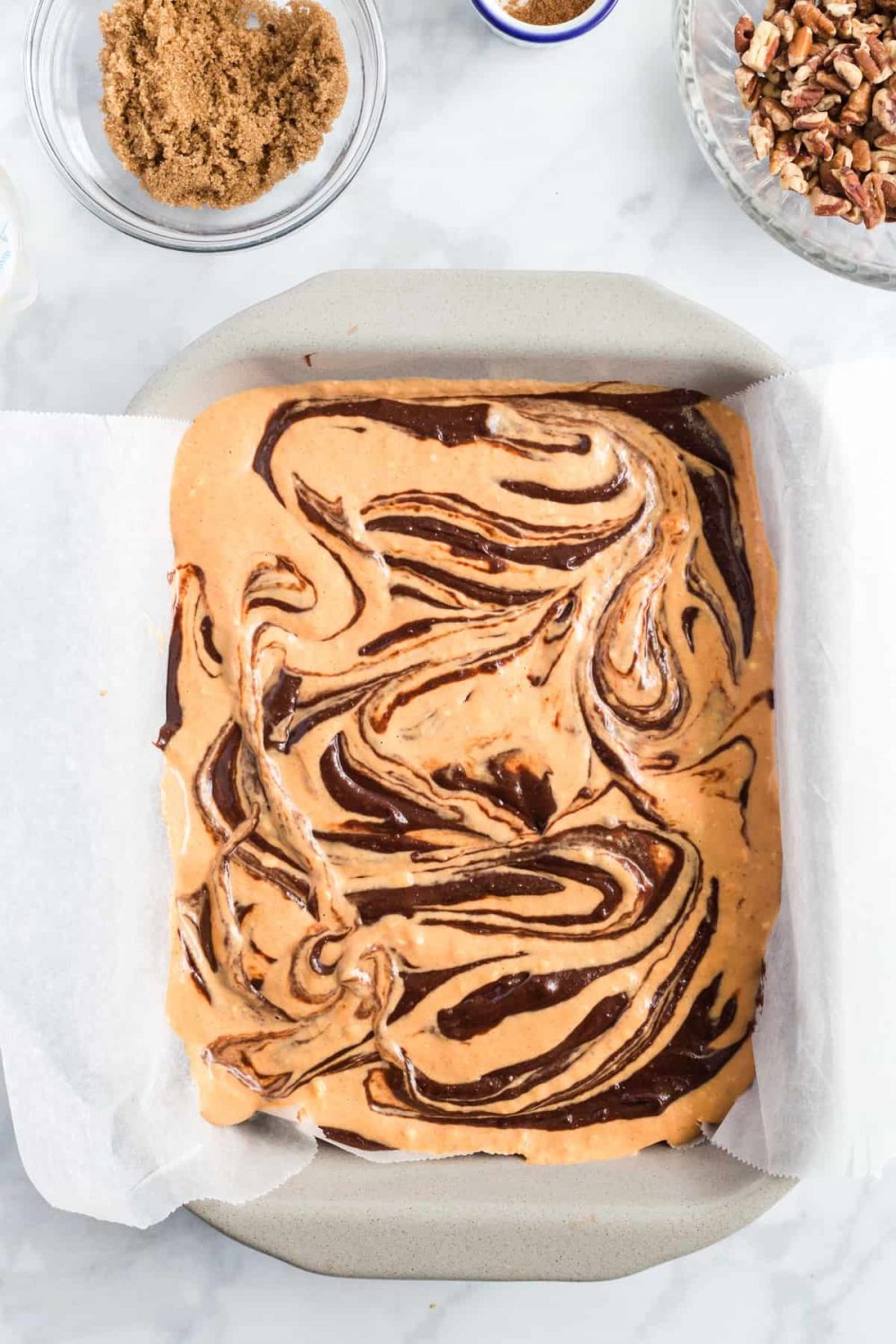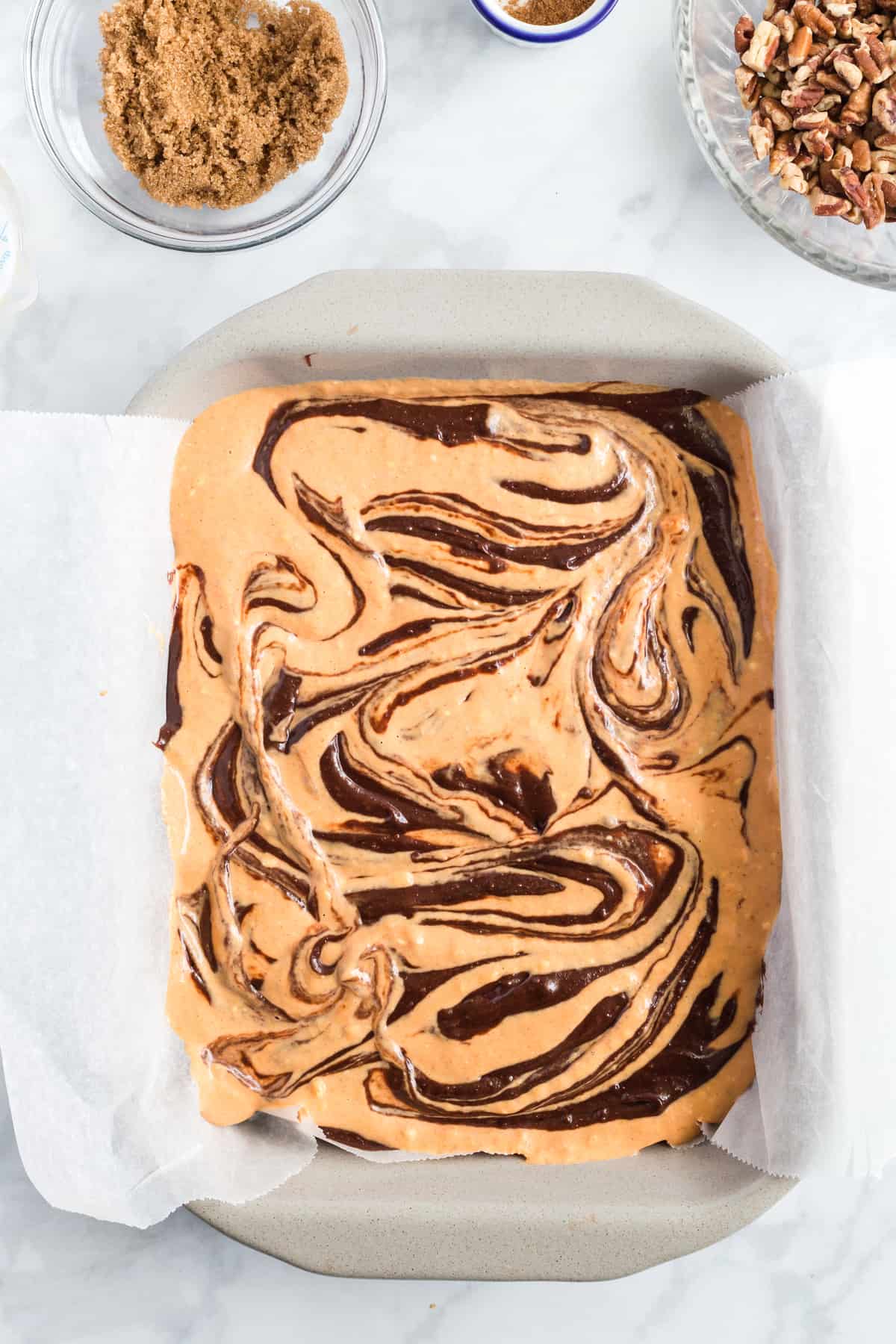 Next, make the streusel topping by combing the pecans, brown sugar, flour, melted butter, and pumpkin pie spice in a small bowl.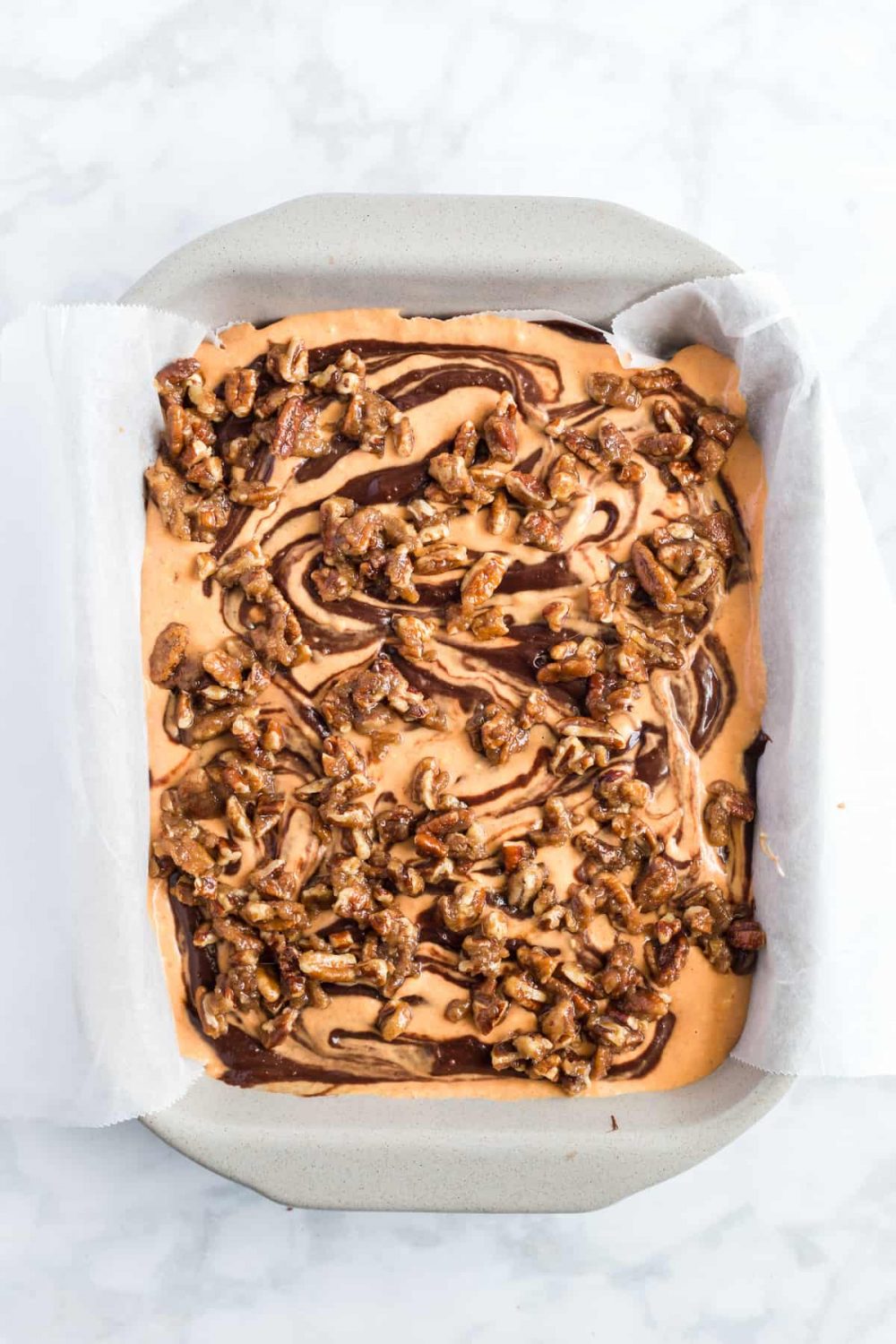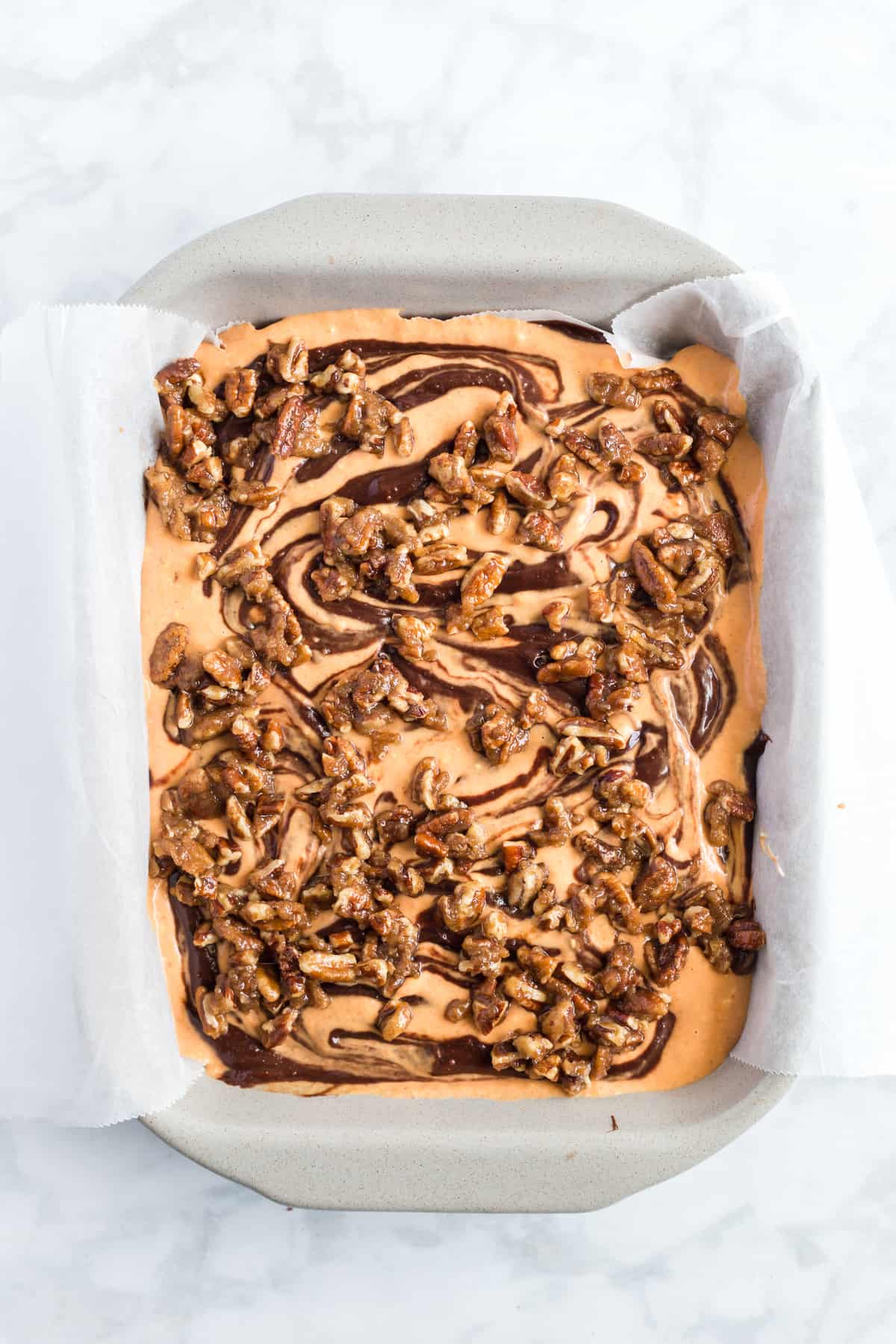 Sprinkle streusel mix on top of the brownies.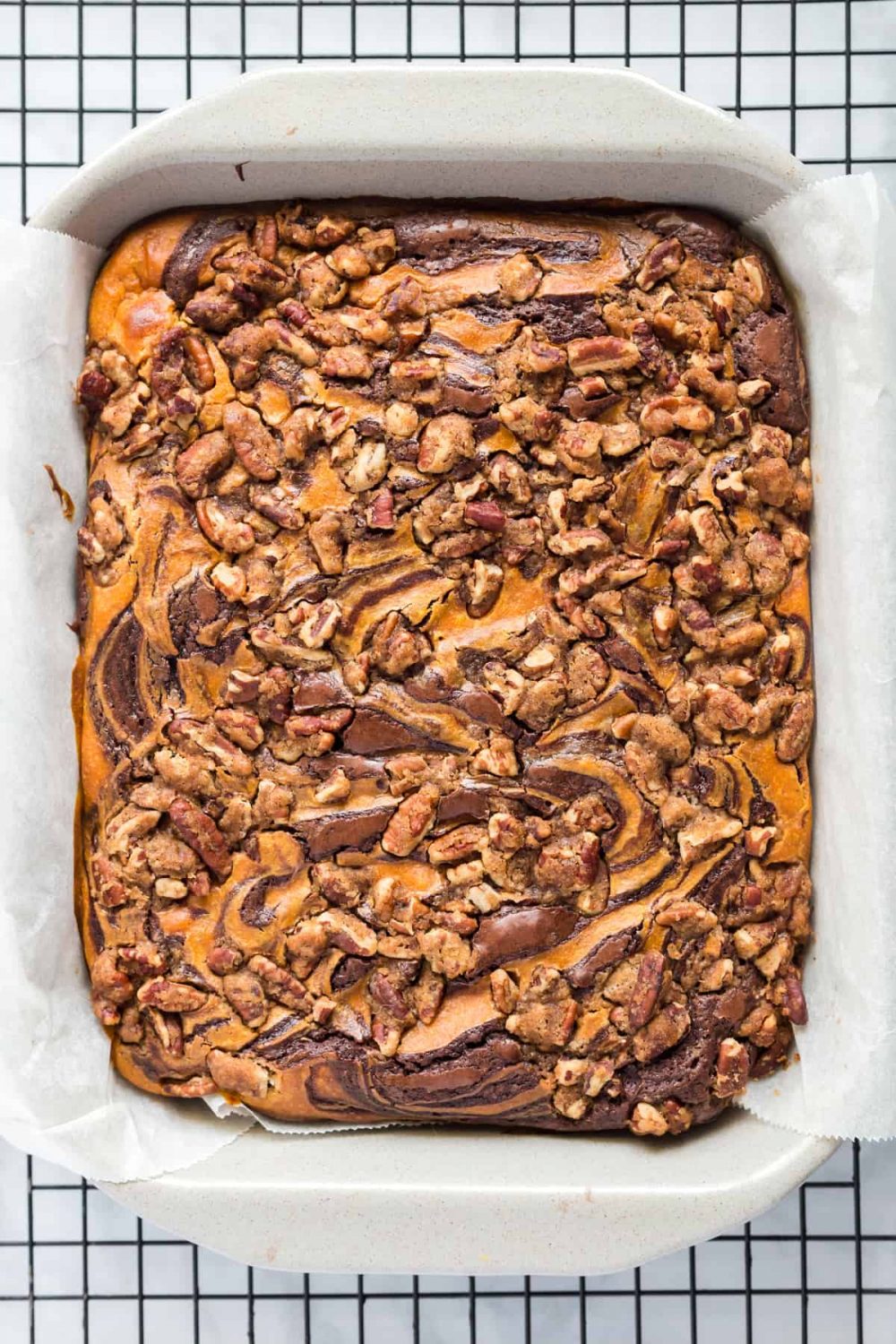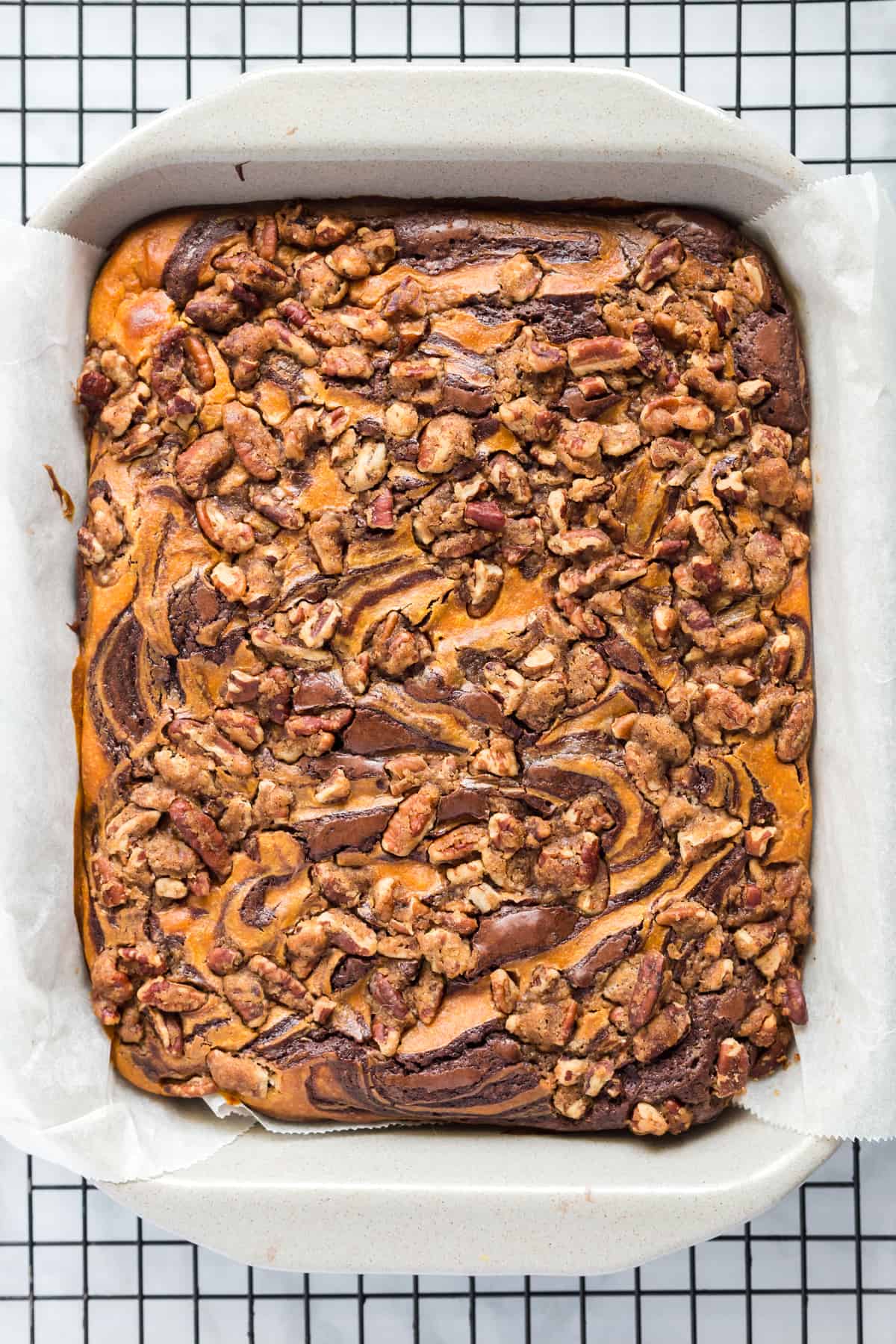 Bake for approximately 55 min until brownies are set and edges are just beginning to brown.  It is ok if it is a bit soft in the middle as it will firm up as it cools but still stay super moist.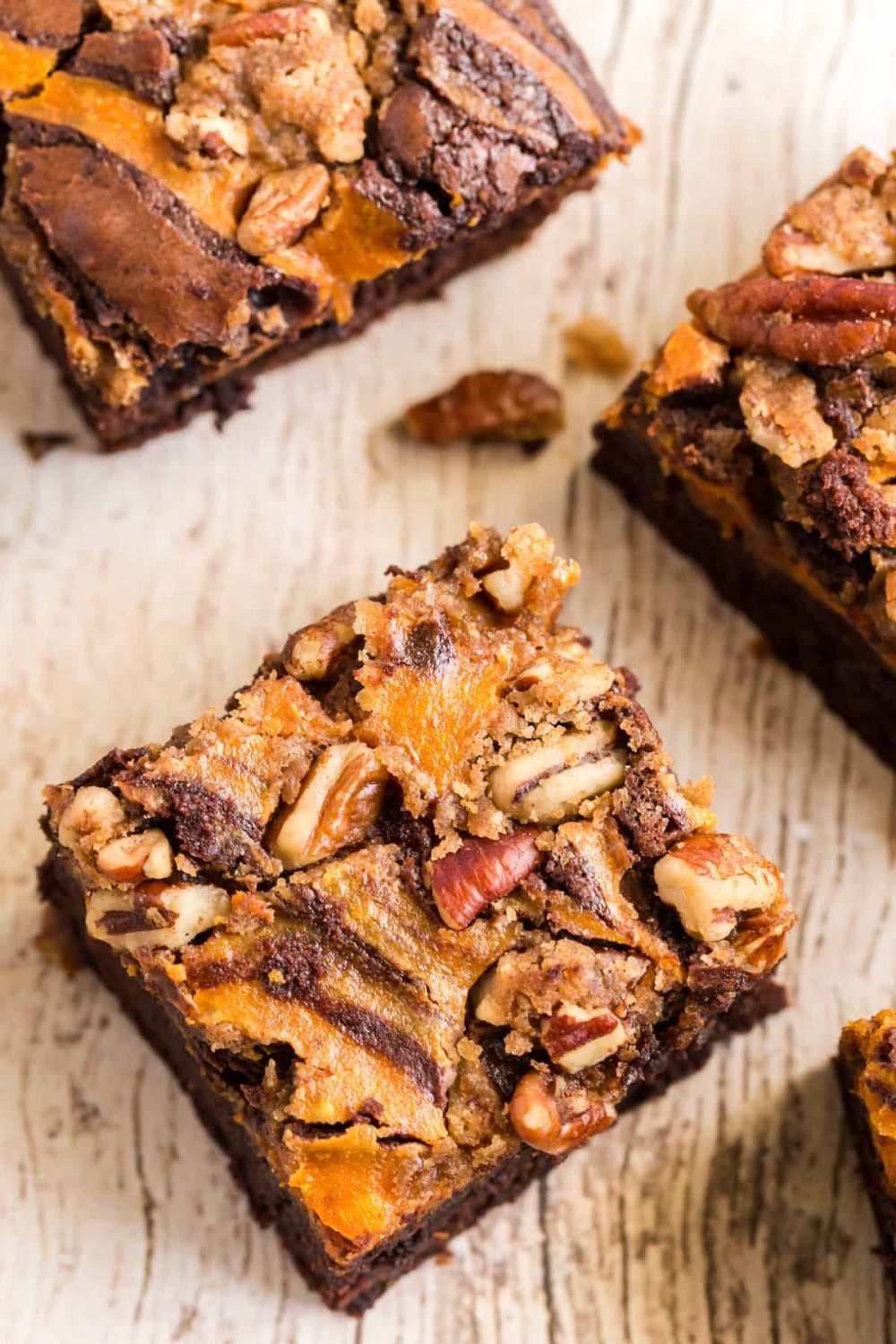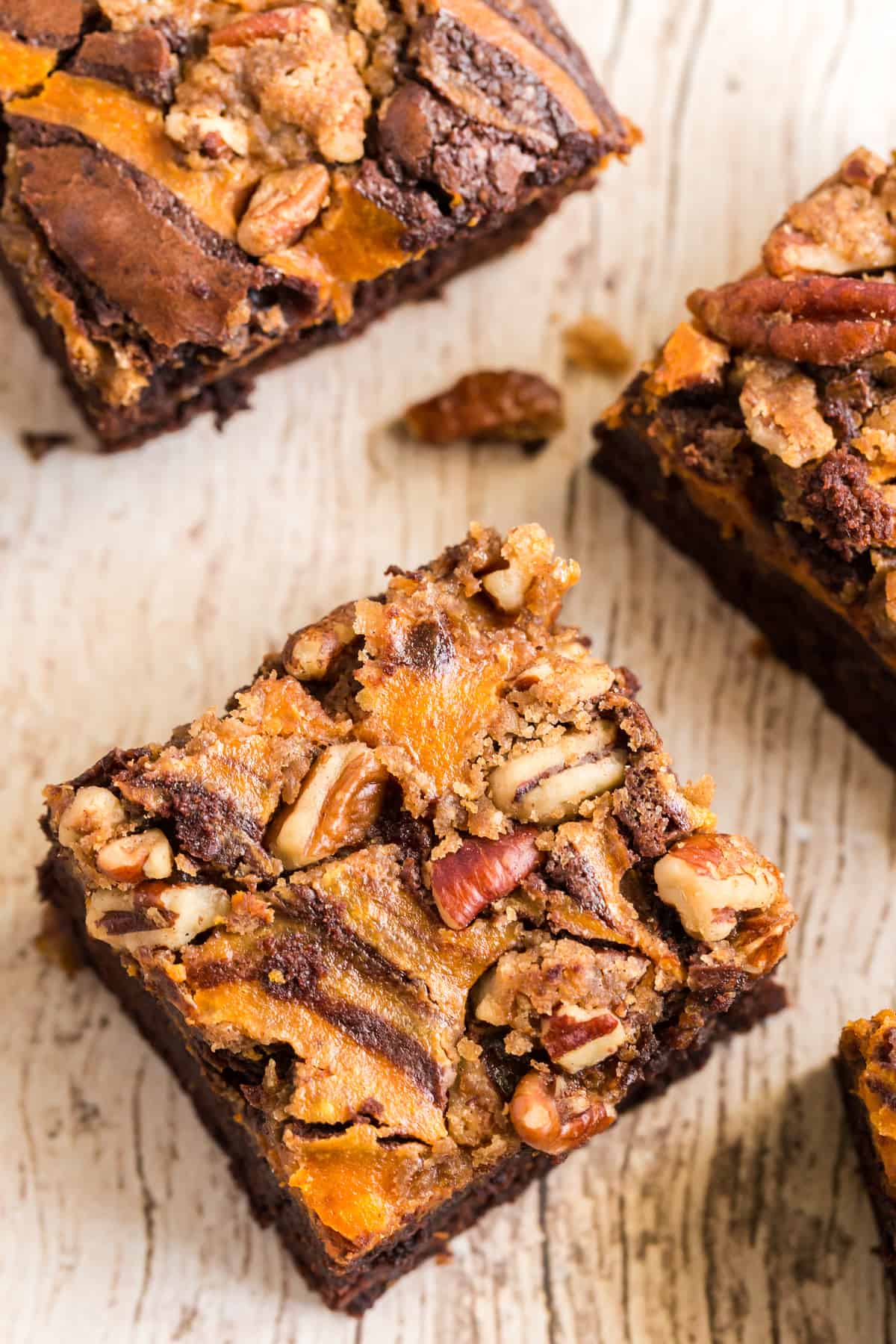 We love these brownies. If you have a nut aversion, you can leave them out of the strudel and they'll still be just as good. If you're kids don't like nuts, let them pick them off!
What are you baking for these fall months? If you're trying to get the most out of this pumpkin season, I have a lot more recipes for you to choose from.